THE AMERICA ONE NEWS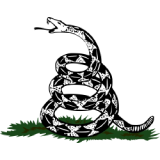 Nov 29, 2023  |  
0
 | Remer,MN
Sponsor: 
WISH-TEXT.COM
 Personalized AI Greeting and Sympathy Cards for the Social Media.
Sponsor: 
WISH-TEXT.COM
 Personalized AI Greeting and Sympathy Cards for the Social Media.
---
---
Nearly six months after Warrior Nun's cancellation, writer David Hayter has revealed that the show had to hide the Avatrice (Ava and Beatrice) lesbian romance storyline from Netflix.
Dedicated fans of the show have been working hard to find the show a new home, erecting billboards around the world, scheduling meetups and starting online petitions, but creators have yet to secure an outlet that will let them finish Ava's story.
The team behind the show, including showrunner Simon David Barry, have all kept in constant contact with fans through social media, offering their support and revealing unpublished content and/or sharing secrets behind the series.
During a recent interview at The OCS Conclave 2023, Hayter said the love story between Ava and Beatrice, one of the main attractions of the show, was written in secret since the platform wanted to ban it.
"We wanted to have love stories. And it was just about treating everybody as human beings," he said. "And then when Avatrice [Ava and Beatrice] became the prime sort of shipping object, it just felt right that that was something we would pursue. But our executive at Netflix was uncomfortable with sex on any level, and was like, 'No…we're not going to do this Avatrice thing.' And Simon Barry and I were like, 'Yeah we are!'"
He added: "Sara Walker, who directed the first two episodes of season 2 and a couple episodes in season 1, she came in and she read the script. And she said, 'Oh, so we're not gonna go with the Avatrice storyline?' And we're like, 'No, we are. We just can't put it in the script. So every time you see 'she loves her like a friend,' just understand that's the story we're telling.' So we didn't tell Netflix what we were doing. But we felt that was the key relationship, and that's what the audience wanted to see."
The first season of Warrior Nun had attracted decent viewership and received very good reviews, but it was with Season 2 where the romance between Ava and Beatrice evolved and the series became a true hit.
Although the series climbed to the top of the platform's viewing charts and went viral on social media, Netflix still made the decision to cancel the show in December 2022.