THE AMERICA FIRST NEWS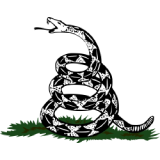 May 28, 2023  |  
0
 | Remer,MN
AM1.NEWS
The American Majority
The go-to-site for the news WE read. @am1_news
The go-to-site for the news WE read. : Created and operated in USA. Contact : support@am1.news : @am1_news
AM1.NEWS: The go-to-site for the news WE read : Contact: support@am1.news : Twitter @am1_news: The Internet of Us™ : AM1.NEWS
---
---
Growing up in the '90s meant you could always count on three key certainties: Death, taxes and the sanctity of Vogue magazine.
Vogue was the number-one fashion publication in the world, a formidable style arbiter dictating the trends for consumers and designers alike.
It was the fashion bible, with its September 2012 issue weighing in at an epic 916 pages. 
But this week, while scrolling through Vogue.com, I was alarmed to see the main story featured porn star Stormy Daniels.
Diana Vreeland – Vogue's legendary '70s-era editor – must be rolling over in her grave. 
Not only that, but the interview was timed to run on the day of former President Donald Trump's indictment and — once again — recapped Stormy's involvement in the hush-money scandal.
Yet another rehash of what supposedly went down in that Nevada hotel room in 2006.
"And all of a sudden he's there in his underwear, doing the world's worst Burt Reynolds impression," she told Vogue of their tawdry romp.
No thank you!
Daniels' interview was timed to run on the day of former President Donald Trump's indictment
Getty Images
This is not the first time Daniels has appeared in the magazine.
In 2018, the presidential vigilante was featured in the print edition, captured by requisite photographer Annie Leibovitz wearing a $3,999 Zac Posen gown. 
Even more cringe-inducing, in the same article, Vogue also profiled Michael Avenatti, the disgraced lawyer who was later sentenced to 14 years in jail for fleecing Daniels and his other clients out of millions of dollars.
Well, that hasn't aged well!
In her 30+ years leading American Vogue, Editor-in-Chief Anna Wintour solidified its status as the fashion industry's unrivaled style bible. Sadly, her discerning eye is clearly dimming as evidenced by her fascination with porn stars and reality television celebrities.
SplashNews.com
Here's the thing, when it comes to good taste, both politicians and porn stars should have nothing to do with fashion.
In fact, they are generally the least fashionable people around, with a few notable exceptions such as Jacqueline Kennedy Onassis, Michelle Obama and Melania Trump. 
One silver lining: At least Daniels' Vogue spin wasn't the cover!
Clearly, the article on Daniels and Trump reflects Vogue editor in chief Anna Wintour's well-known left-leaning politics and her considerable financial support for candidates like Barack Obama, Hillary Clinton and Joe Biden. 
That bias has made it to the covers of her magazine, too: Michelle Obama appeared on the cover three times. Hillary Clinton and Jill Biden? Once each. Even Veep Kamala Harris joined the cover clique in 2021. However, Melania Trump, legitimately a model, never fronted Vogue during her time in the White House. 
Editor Wintour famously resisted allowing reality television stars such as Kim Kardashian to appear on Vogue covers; but the pull of pop culture appeared too powerful even for Wintour who eventually relented when Kardashian and then-fiance Kanye West finally made the cut back in 2014.
Of course who and what Vogue chooses to write about is their prerogative. But what about their readers? I may be a Democrat, but I don't want – and certainly don't need –  to peruse endless coverage of Donald Trump's indictment or be inundated by partisan politics while drooling over dresses I can't afford. 
Vogue isn't the place for politics. I can, and do, go to other outlets for my news fix. 
Founded in 1892 as "a dignified authentic journal of society, fashion and the ceremonial side of life," Vogue has persevered for over 130 years.
The sophisticated tone of the modern era was set by grand dame editors like Vreeland and Grace Mirabella.
When Wintour took over the gilded reins in 1988, the franchise seemed to be in safe and stylish hands. 
Vogue's left-leaning political agenda is alive and well both in its pages and in the support editor Wintour doles out behind the scenes. Former First Lady Michelle Obama, for instance, appeared on three Vogue covers during her time in the White House.
Getty Images
And for a while it was.
The '90s rotated happy, shiny faces of top supermodels like Linda Evangelista, Christy Turlington and Naomi Campbell — many of whom graced the iconic April 1992 edition, celebrating the magazine's then 100-year anniversary.
In the early 2000s, celebrities became the new models.
Back then, fame meant something; which is why I applauded when Anna Wintour famously refused to feature the Kardashians on Vogue's cover. No matter how hard fame-hungry Kim tried, Wintour wasn't interested. 
Melania Trump did appear on the cover of Vogue in the run-up to her 2005 wedding to the former president; despite her clear sartorial skills and pro-model background, she never fronted Vogue during her time in Washington.
Getty Images
But then it all changed.
Kim Kardashian finally broke through Vogue's formerly impenetrable fashion force field with her first cover in 2014, posing alongside then fiancé Kanye West in a strapless Lanvin wedding dress.
At the time, it was a scandal!
Fashionistas were outraged and the hashtag #BoycottVogue was trending on Twitter. 
Since then, Kardashian has appeared solo on the cover two more times (in 2019 and 2022).
Her sister Kendall became a two-time Vogue cover star, too.
The last few years of Vogue's cover stars have been a mixed bag of cultural lightning rods like Amanda Gorman, Naomi Osaka, Emma Corrin, Dua Lipa and Erykah Badu. 
Who's next? Meghan Markle? Let's hope not!
Legendary Vogue editor Diana Vreeland could very likely be rolling in her grave over the new lows achieved by the magazine she helped make famous — none lower than the articles about Daniels.
Getty Images
My plea to Vogue: Please stop with the politics and culture wars and make the magazine great again.
Bring back the days when Wintour was the most feared woman in fashion because of her impeccable taste.
When sitting in the front row of Fashion Week meant something.
When status was not based on the number of followers you had. (And during its heyday Vogue and Wintour had millions of "followers." They were called subscribers.) 
And when being in Vogue was, well, in vogue.
Note: You can use @chatbot mention tag to interact with ChatGPT language model in comments. Neither your comment, nor the generated responses will appear in "Comments" or "News & Views" streams.