THE AMERICA ONE NEWS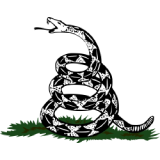 Dec 2, 2023  |  
0
 | Remer,MN
Sponsor: 
WISH-TEXT.COM
 Personalized AI Greeting and Sympathy Cards for the Social Media.
Sponsor: 
WISH-TEXT.COM
 Personalized AI Greeting and Sympathy Cards for the Social Media.
---
---
Six Western nations on the United Nations Security Council have demanded Russia return territory it took from Georgia on the 15th anniversary of the land grab.
The United States, United Kingdom, France, Albania, Japan, and Malta, issued a joint statement stating that Russia's 2008 invasion of Georgia "marked a more aggressive trend" in its policy toward neighboring countries. They called for the land — the South Ossetia and Abkhazia regions, which previously made up 20% of Georgia's territory — to be returned.
The six countries said they "are resolute" in reaffirming Georgia's independence, sovereignty, and territorial integrity "within its internationally recognized borders."
The statement also condemned Russia's "brutal invasion" of Georgia and its "steps toward annexation of these Georgian regions."
The statement also highlighted Russia's continued military exercises in Georgia's land, sea, and airspace, its installation of a barbed wire fences and other blockades, its detentions and abductions of local people, and discrimination against Georgians.
Russian President Vladimir Putin's forces invaded and annexed parts of Georgia in August 2008.
AP
The six members of the UN Security Council slammed Russia for conducting military drills in Georgian territory and erecting barbed wire fences.
Daro Sulakauri
The six countries went on decry Moscow's "continuous provocations which go in parallel with the Russian Federation's unprovoked and unjustified aggression against Ukraine."
Russian Deputy UN Ambassador Dmitry Polyansky hit back at the coalition of Western countries, calling the demand "hypocrisy" in a statement posted to X, formerly known as Twitter, and claimed Georgia lost territory because of a "reckless gamble."
Russian Deputy Ambassador to the United Nations Dmitry Polyansky speaks during the Security Council meeting.
AP
Permanent Representative of Albania to the United Nations Ferit Hoxha speaks during a UN Security Council meeting on maintenance of peace and security of Ukraine.
Getty Images
Polysansky also said that ties between Russia and Georgia are "gradually improving, enabling tourist and economic exchanges," including the resuming of direct flights between the two countries in May.
"But the Russophobic West is not happy and trying to drive the wedge between us at any price," he said. "This statement is a clear illustration of this."
The Russian ambassador went on to call the joint statement "especially sickening and hypocritical" and claimed Ukraine "is being sacrificed right now by the U.S. and its allies for Western geopolitical interests in a futile NATO proxy war against Russia until the last Ukrainian."
With Post Wires.