THE AMERICA ONE NEWS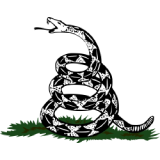 Dec 9, 2023  |  
0
 | Remer,MN
Sponsor: 
WISH-TEXT.COM
 Personalized AI Greeting and Sympathy Cards for the Social Media.
Sponsor: 
WISH-TEXT.COM
 Personalized AI Greeting and Sympathy Cards for the Social Media.
---
---
Ukraine is prepared to launch its long-awaited counteroffensive on Moscow's forces, a senior security official said.
The Ukrainian assault aiming to take back territory from Russia does not yet have a start date but could begin "tomorrow, the day after tomorrow or in a week," Ukrainian Secretary of the National Security and Defense Council Oleksiy Danilov told the BBC.
Danilov went on to emphasize the weight of the decision.
"We have to understand that that historic opportunity that is given to us — by God — to our country we cannot lose, so we can truly become an independent, big European country," Danilov said.
He added that the decision will come when "we can have the best result at that point of the war."
Separately, Ukraine's top military commander, Gen. Valeriy Zaluzhnyi, posted a rallying cry on Telegram Saturday suggesting a counterattack is looming on the horizon.
Ukrainian fighting forces are reportedly prepared to launch a counterattack, but no date has been specified.
SOPA Images/LightRocket via Getty Images
"The time has come to return what is ours," Zaluzhnyi wrote in the post that featured a video clip of Ukrainian snipers, missile deployments, and artillery.
Danilov also said confirmed of the Wagner mercenary forces backing Russia were withdrawing from the war-torn city of Bakhmut and "regrouping to another three locations" which "doesn't mean that they will stop fighting with us."
Meanwhile, Ukrainian Deputy Defense Minister Hanna Maliar said in a Telegram post that Moscow's forces have continued fighting but the "overall offensive activity has decreased."
Secretary of Ukrainian National Security and Defense Council, Oleksiy Danilov, told BBC that the military was ready to take back Russian-occupied territories.
AP
The lull in fighting comes as the mercenary group traded its positions with regular Russian troops this week near Bakhmut, after declaring full control of the city, which saw the longest and deadliest battle of the war.
"Yesterday and today there have not been any active battles – neither in the city nor on the flanks," Mailar wrote. '
"The decrease in the enemy's offensive activity is due to the fact that troops are being replaced and regrouped," she added. "The enemy is trying to strengthen its own capabilities."
The leader of the Russian mercenary unit, Yevgeny Prigozhin, previously vowed to transfer control of Bakhmut to the Russian army by June 1, although he said his forces were prepared to return if Moscow's military proved unable to manage the situation.
Photographs from the Kupiansk, Kharkiv region show a building destroyed amid the ongoing fighting.
SERGEY BOBOK/AFP via Getty Images
Progozhin — who declared the capture of Bakhmut a week ago — posted a video to Telegram Thursday announcing the withdrawal alongside a video of himself telling his men to leave behind ammunition for the Russian army.
"The moment when the military are in a tough situation, they will stand up," Prigozhin is seen telling his men, warning a pair of fighters not to "bully the military."
Prighozin, who recruited thousands of convicted criminals to join his fighting force, has a notably tense relationship with Russia's top military officials and has repeatedly criticized Moscow leadership for not supporting the Wagner fighters.
Even as a Ukrainian counterattack looms, China has stepped in and said it will make substantial efforts to come up with a political solution to end the fighting.
The Chinese foreign ministry quoted special envoy Li Hui telling Russian Foreign Minister Sergei Lavrov on Saturday that China would remain objective and fair regarding the conflict.
Li, China's special representative for Eurasian affairs and a former ambassador to Russia, also argued for peace in meetings with Lavrov and Deputy Foreign Ministers Andrey Rudenkon and Mikhail Galuzin.
Both sides discussed a political settlement and agreed that Chinese President Xi Jingping's recent visit to Russia strengthened mutual trust, Reuters reported.
The latest meetings come after Xi visited Moscow in March, where he reportedly spoke to Russian President Vladimir Putin about "common goals" and friendship.
With Post Wires