THE AMERICA ONE NEWS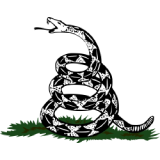 Dec 11, 2023  |  
0
 | Remer,MN
Sponsor: 
WISH-TEXT.COM
 Personalized AI Greeting and Sympathy Cards for the Social Media.
Sponsor: 
WISH-TEXT.COM
 Personalized AI Greeting and Sympathy Cards for the Social Media.
---
---
Ukrainian armed forces have advanced nearly a mile near war-torn Bakhmut in the first gains of its long-awaited counteroffensive.
"We're trying…to conduct strikes on the enemy, we're counterattacking. We've managed to advance up to 1,400 metres on various sections of the front," Serhiy Cheravaty, a spokesman for the Ukranian eastern military command said Saturday.
Cherevaty said Russian forces were also trying to launch a counterattack, but they had not been successful.
Moscow said it had fully captured the nearly leveled city last month following the longest battle since the Russian invasion in February 2022.
News of the gains came as Ukrainian President Volodymyr Zelensky acknowledged that the counteroffensive was underway at a press conference in Kyiv alongside Canadian Prime Minister Justin Trudeau.
Zelensky said that "the counteroffensive, defensive actions are taking place in Ukraine," but added, "I will not speak about which stage or phase they are in."
While the president wouldn't be specific, reports on the ground in the past few days have described three separate offensive actions in the nation's eastern regions, near Bakhmut, and further south near the towns of Vuhledar in the Donetsk region and Tokmak in the Zaporizhzhia region.
Ukrainian soldiers ride a BMP-1 infantry fighting vehicle near the front line city of Bakhmut on Friday.
REUTERS
"I am in touch with our commanders of different directions every day," he added, citing the names of five of Ukraine's top military leaders. "Everyone is positive. Pass this on to Putin."
Bloggers in the warzone also reportedly described the initial sightings of German and U.S. armor. German-made Leopard tanks & U.S. Bradley Fighting Vehicles were reportedly pushing toward the town Tokmak.
Russia's Ministry of Defense posted a video showing a bombed out Bradley and an attack on a group of what appeared to be Western tanks, claiming it was "a fraction of the destroyed Western hardware" supplied to Kyiv.
Trudeau meanwhile committed to sending 500 million Canadian dollars, or about $373 million US, in new military aid, and also announced 10 million Canadian ($7.5 million) in humanitarian aid to help with the response to the floods that followed the collapse of a dam on the Dnieper River.
President Volodymyr Zelensky acknowledged that the counteroffensive was underway at a press conference in Kyiv.
Getty Images
Russian President Vladimir Putin said Friday that Moscow "can definitely state that this Ukraine offensive has begun" — a statement Zelensky called "interesting."
"It is important that Russia always feels this: that they do not have long left, in my opinion," Zelensky said.
While the counteroffensive provided some positive news for Ukraine, Russian forces continued launching missiles and drones across the country Saturday, killing three civilians in Odesa while also hitting a military air field in Poltava.
The Ukrainian air force said the strikes included eight ground-launched missiles and 35 drone strikes, although 20 drones and two missiles were stuck down by air defense systems.
"As a result of the air fight, debris from one of the drones fell onto a high-rise apartment, causing a fire," Natalia Humeniuk, the southern military command's spokesperson, said of the attack on Odesa.
A 29-year-old Ukrainian was also killed in the northeast region of Kharkiv, which was bombarded by artillery overnight.
At least 27 others, including three children, were injured in the fighting, the emergency services said.
Vladimir Putin said that he can "definitely" state that the Ukrainian counteroffensive has begun.
via REUTERS
While the fighting continued, German Chancellor Olaf Scholz said Saturday that he wants to keep speaking with Putin after chatting on the phone several times with the Russian leader.
Sholz said he plans to do so again "soon" and added the basis for a "fair peace" between Russia and Ukraine is the withdrawal of Russian troops.
"That needs to be understood," he said.
With Post Wires