THE AMERICA FIRST NEWS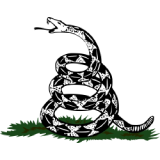 Jun 8, 2023  |  
0
 | Remer,MN
AM1.NEWS
The American Majority
The go-to-site for the news WE read. @am1_news
The go-to-site for the news WE read. : Created and operated in USA. Contact : support@am1.news : @am1_news
AM1.NEWS: The go-to-site for the news WE read : Contact: support@am1.news : Twitter @am1_news: The Internet of Us™ : AM1.NEWS
---
---
Well, kiss another sport goodbye.
The record will not show that this was the season when women's Division I college basketball was disemboweled by the same win-at-all-costs illnesses — incivilities, recruiting ugliness and adults whose obnoxious school-granted self-entitlement is confused with coaching skill and praised by frightened media — but that's to be expected. The record shows that "Steroids" Bud Selig was worthy of fast-track enshrinement in MLB's Hall of Fame.
This women's season didn't feature the usual suspects doing their best to make matters worse: Geno Auriemma at Connecticut mercilessly running up the score or Rutgers' C. Vivian Stringer, answerable to no one while recruiting from the very bottom of the barrel (including a criminal who was arrested for a violent crime against an RU student) as her path to media-applauded success, top-25 rankings and millions in taxpayer-funded salary.
What this women's season featured was a widespread depreciation of the standards of minimal decency, especially as practiced by our major universities.
It began in early September, when South Carolina women's coach, Dawn Staley, a black woman who'd already made it clear that she's both publicly vulgar and driven by dubious racism claims to solidify her power, declared that her team was cancelling games with BYU (this season and next) over an alleged episode in a Duke-BYU volleyball game, after which a black Duke player, Rachel Richardson, claimed a BYU fan persistently hollered a racial slur at her.
BYU first apologized to Duke and the player, then followed through on its promised investigation. After that, BYU apologized to the banned-by-knee-jerk fan for jumping to an erroneous conclusion, as the investigation found no evidence of Richardson's claim after reviewing game audio and video, court-side game commentary, security camera video and audio, and interviewing "more than 50" nearby spectators.
South Carolina coach Dawn Staley.
AP
BYU assistant athletic director Jon McBride: "From our extensive review, we have not found any evidence to corroborate the allegation that fans engaged in racial heckling or uttered racial slurs at the event. As we stated earlier, we would not tolerate any conduct that would make a student-athlete feel unsafe."
Yet Duke and South Carolina's Staley claimed that BYU whitewashed the episode and that the African-American women on Duke's team felt threatened, thus they'd stand by the Duke player's story.
That made little sense as there were 5,500 in the house for that game. Not one confronted the accused spectator to demand that he or she cease?
Of course, Duke's claim and Staley's decision to cancel the games with BYU made big news, while BYU's post-investigation response made little-to-none. The media can always be relied upon to play selectively stupid on racial matters (see: ESPN's firing of Doug Adler, the Duke lacrosse team rape hoax).
Staley, after her undefeated team lost to Iowa in the Final Four, reacted to the pregame characterization of her team as "a bunch of bar fighters" — a compliment for their relentless play on both ends — by claiming the characterization was racist.
Otherwise, I suppose, her habit of kicking teams when they were way down and out — 60-point and 70-point wins — didn't bother her in the least. She did, however, against predominantly black Hampton, win by just 85-38.
The women's regular season was strewn with the once unfathomable — punchouts, hair-pullings, kicks to downed players and handshake-line hassles. Outside of YouTube videos, the media indulged the decay.
Kim Mulkey talks to a referee.
Getty Images
The NCAA final, only to the surprise of those who didn't know better, was beyond ugly. Iowa, led by Caitlin Clarke, whose self-smitten antics brought to mind Megan Rapinoe, versus LSU's transfer All-Stars, including Clark-mocking 6-foot-3 star Angel Reese, a shipper from Maryland, and two, ahem, "graduate students." LSU was guard Alexis Morris' fourth stop, as she previously played for Baylor, Rutgers and Texas A&M.
In a final that featured zero sportsmanship, including demonstrations of highly personal rancor and taunts, LSU won — the latest malodorous feather in coach Kim Mulkey's hat.
Mulkey became a must-get for LSU after her Baylor teams made Auriemma's UConn stompers seem kind. She was the proud adult that produced 111-43 versus Arkansas State, 117-24 over McNeese and 136-43 over Northwest State, among other conquests. Thank you, and come again!
Naturally, the ugly final to an ugly season was rationalized and applauded on ESPN. Former NBAer Kendrick Perkins: "It's competition! This is what the game is all about!"
Iowa's Caitlin Clark
USA TODAY Sports
Since when? You've got to act like a creep to play and compete at any sport's highest level? Pure, pandering garbage. Would Perkins teach the kids in his life to make a basket, then immediately denigrate their opponents?
We'll wrap this up with the wisdom of reader Mark Dantonio:
"If we knew that Clark was acting the fool for trash-talking and gesturing — which we did — and lowering her game to depths now seen as a low standard, why then would the young woman from LSU [Reese] intentionally go lower? Was there no one on the LSU side to say, 'Please don't respond. Keep it classy. Be the adult in the room'?
"Where was any adult in the room to do the right thing — and on a national stage?
"And so the LSU player decided to copy off the paper of the kid we all knew had the wrong answer on the test."
And almost overnight, as if on cue, bad became worse.
Angel Reese
USA TODAY Sports via Reuters Con
So the most depressing and uncivil season in women's college basketball history — all of it certified by college presidents, college coaches and media — has ended.
The only thing missing from the women's season that the men's season included was recruits carrying guns, plus a couple of murders.
I don't care if MLB games now run shorter, I still see bad baseball — the same home run-or-strikeout approach to hitting that's a drag at any speed, and the inability to perform fundamental tasks.
Consider that the half-inning that gave the Mets a 2-0 lead Friday in their home opener was the bottom of the third in what became their 9-3 win. That lead came thusly: four walks, two strikeouts and a botched play at first when the Marlins' pitcher failed to cover the base. Two runs on no hits and not a ball hit out of the field before the third ended on a groundout with two on. Yeesh.
Meantime, the banishment of the shift has not prevented third basemen from playing shortstop, thus the third base line is still unguarded against bunts — and bunt hits still are eschewed for home runs or strikeouts.
And managers are no less inclined to pull effective pitchers in search of the ineffective.
Save your bullpen? Five Dodgers pitchers were used in their 5-2 win over the Diamondbacks on Thursday. Wednesday, three Astros relievers pitched an inning each in an 8-2 win over the Tigers.
The Game can be played in fast-forward and still defy logic.
My annual Passover/Easter gag: Invited a blind man to our Seder. Passed him a sheet of matzoh. He ran his fingers over it then said, "Who wrote this junk?"
Note: You can use @chatbot mention tag to interact with ChatGPT language model in comments. Neither your comment, nor the generated responses will appear in "Comments" or "News & Views" streams.