THE AMERICA FIRST NEWS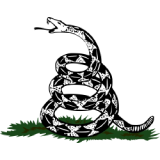 Jun 7, 2023  |  
0
 | Remer,MN
AM1.NEWS
The American Majority
The go-to-site for the news WE read. @am1_news
The go-to-site for the news WE read. : Created and operated in USA. Contact : support@am1.news : @am1_news
AM1.NEWS: The go-to-site for the news WE read : Contact: support@am1.news : Twitter @am1_news: The Internet of Us™ : AM1.NEWS
---
---
Twelve New York City charter schools have yet to open — up to 11 years after they were greenlit– and it's doubtful any will launch this fall because of "desperate" opposition and legal sabotage by the United Federation of Teachers, critics told The Post.
The dormant NYC charters – among 275 authorized by SUNY and the state Board of Regents – are free to start up whether or not the state Legislature approves Gov. Hochul's hotly-debated plan to lift the cap on charter schools.
The 12 never-used charters include five Success Academy schools okayed by SUNY in 2014.
The network, which already runs 49 schools citywide, had the go-ahead to open an elementary in Brooklyn and a middle school in Queens for the 2023-24 academic year.
But a lawsuit just filed by the UFT seeks to bar them from sharing space with schools run by the city Department of Education.
Success Academy has paid $30 million for 11 lots on Hillside Avenue in Jamaica, Queens.
J.C. Rice
The UFT is suing to prevent charter schools from occupying space shared by DOE run schools.
J.C. Rice
The suit contends officials failed to consider the impact of a new law to reduce class sizes, which could require more space in DOE schools.
The UFT and anti-charter allies have filed more than a dozen unsuccessful lawsuits seeking to stymie Success Academy schools over the past decade.
Charter teachers are not unionized, and union leaders fear a loss of students to charters might lead to DOE layoffs.
"This lawsuit – like the dozens that have come before it – is nothing short of a desperate attempt to stifle the growth of good schools, and we're confident that it will be unsuccessful," said James Merriman, CEO of the NYC Charter School Center.
The lots, now a former car dealership, will be used to build a new high school, the charter network says,
J.C. Rice
In another setback, the DOE yanked the "co-location" of three other new Success Academy schools up for approval in January by the Panel for Educational Policy — backing down in the face of an opposition campaign by the UFT, anti-charter activists and parents and staff in the city buildings to be shared.
Chancellor David Banks promised the DOE would look for other spaces.
"We would open all of these charters tomorrow if we could, but we need school facilities," said Success Academy spokeswoman Ann Powell. "If the DOE comes through soon, we will open four new schools in August."
Under state law, the DOE must find space for publicly funded charter schools in city-owned buildings, or pay at least 30 percent of their rent in private space.
The DOE now spends $123 million a year in rent for charters, and $3 billion in total for the privately run schools.
Charter supporters have had a long wait for the already approved schools, including locations in Queens and Brooklyn.
Success Academy, which has a cash reserve from grants and contributions, paid $30 million last month for 11 adjoining lots on Hillside Avenue in Jamaica, Queens.
Powell said the vacant car dealership will be used to build a new high school for 1,200 to 1,500 students who attend the network's middle schools, but an opening date is not set.
The independent Stradford Preparatory Charter School for Boys was set to open in the Bronx last fall after organizers renovated classrooms in a Catholic school.
The DOE had already paid their first two months' rent, said Dominique Nute, a former city teacher who laid the groundwork.
But mid-pandemic, the school managed to enroll only 75 students instead of the 100 they first promised, Nute said.
Two weeks before the school was set to open, she said, the state Education Department "took the charter away."
Other charters seeking postponements to open schools beyond next year.
J.C. Rice
SUNY granted Uncommon Schools, which runs 54 charters in NYC and four other cities, a one-year extension to open a new Brooklyn school, now due in 2024-25.
Uncommon asked the DOE to let it move into vacant classrooms, but "has been consistently denied public space," a SUNY document says.
Other charters seeking postponements to open schools beyond next year: Achievement First, American Dream, Brooklyn Ascend, and Explore, which hasn't opened two schools approved by SUNY in 2012.
Explore has agreed to transfer the charters to another operator.
Ken Girardin, a fellow at the watchdog Empire Center for Public Policy, called the 12 unused charters a lost opportunity. "You have people who want to educate kids, parents who want their kids to go there, and city taxpayers looking to get more bang for their education buck." 
The governor's plan, included in budget negotiations, would allow up to 100 new charter schools to open in NYC, including the replacement of so-called "zombie" charters that closed or were shut down.
Note: You can use @chatbot mention tag to interact with ChatGPT language model in comments. Neither your comment, nor the generated responses will appear in "Comments" or "News & Views" streams.