THE AMERICA FIRST NEWS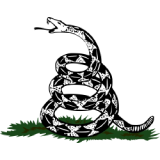 Jun 7, 2023  |  
0
 | Remer,MN
AM1.NEWS
The American Majority
The go-to-site for the news WE read. @am1_news
The go-to-site for the news WE read. : Created and operated in USA. Contact : support@am1.news : @am1_news
AM1.NEWS: The go-to-site for the news WE read : Contact: support@am1.news : Twitter @am1_news: The Internet of Us™ : AM1.NEWS
---
---
On May 21, 1822, a hunter on the Bothmer Estate near Mecklenburg, Germany, shot and killed a white stork.
When he collected his kill, though, he found the bird already had a 30-inch wooden spear lodged in its neck. 
Intrigued, he had the spear analyzed, only to find that it was made from wood that could only have come from Central Africa, some 2000 miles away.
Today, the pfielstorch (German for "arrow stork") is on display — with the spear still in situ — in the zoological collection at the University of Rostock.
Before the discovery of the pfielstorch, little was known about why some birds disappeared during the winter, as a science writer and ornithologist Rebecca Heisman explains in "Flight Paths: How a Passionate and Quirky Group of Pioneering Scientists Solved the Mystery of Bird Migration" (HarperCollins). 
Scientific minds have evolved from theorizing that birds migrate to the moon to being able to track a flock like these Alaskan sandpipers with GPS.
Jon Cornforth/Barcroft Media
The ancient Greeks believed that birds hibernated in trees or underwater.
EPA
In the 4th century BC, the Greek philosopher Aristotle propagated the idea of transmogrification, suggesting that birds magically changed into different types of birds during the winter and also suggested they might hibernate in trees or underwater.
One theory from the English educator Charles Morton in the late 17th century contended that birds actually flew to the moon when it turned cold.
The book reveals the extraordinary lengths that the scientific and bird-watching communities have gone in their attempts to crack the code of bird migration, which we can now attribute to "a range of complicated triggers including changes in weather and day length as well as genetic programming," according to Heisman. 
A flock of birds called Vaux's Swifts to roost for the night inside a brick chimney.
AP
In the 1880s, naturalist Ernest Seton marked the breasts of all of his beloved snow buntings on his farm in Manitoba, Canada, with printer's ink — to see whether the same birds would remain there during winter. 
They didn't — Seton never saw them again.
"Wild Goose Jack" Miner, meanwhile, opened a waterfowl sanctuary in Ontario in the early 1900s to try and discover just where all the geese and ducks that passed through each year were going.
For centuries, humans have tried to solve the mystery of bird migration, often developing zany theories to help explain the phenomenon.
AFP via Getty Images
By 1915, he had devised a way of catching the birds using a specially-designed canal with trap doors at either end.
Once the birds were trapped, he tagged them — but he also used the bird bands for his own purposes, stamping them with short Bible verses such as "Have faith in God" in the hope that the Lord's word would be spread far and wide.
Yale University lecturer Leon Cole began banding birds at around the same time as Miner. 
It didn't always end well.
In 1922, for example, he was excited to receive a letter from far afield telling him about one of his banded night herons.
Monitoring the migration patterns of birds has never been easy, but technology has made it much simpler.
Florian Schulz / Barcroft USA
Then he read it: "Your bird was shot here today by me, Albert Bailey . . . I took it for a hawk. Beg pardon."
Monitoring migrating birds has never been easy — but it's getting easier.
One of the earlier methods employed was simply counting the silhouettes of birds migrating at night as they passed by a full moon.
That research was undertaken in 1952 by George Lowery from Louisiana State University, who recruited 2,500 volunteers to count them but — without a computer — it took another 10 years to analyze the data he had collected.
Two pelicans fight with each other as one tries to snatch a fish from another's beak.
Caters News Agency
Today we know that most birds migrate when it's dark.
Traveling at night has multiple advantages; if it's clear, the moon and the stars can help with navigation.
There also tends to be less turbulence in the air, making for a smoother, less taxing flight.
"Fewer predators are out and about looking for a feathery snack," writes Heisman.
Science writer and ornithologist Rebecca Heisman explained why some birds disappeared during the winter in her book.
One of the earlier methods to monitor migrating birds was simply counting the silhouettes of birds migrating at night as they passed by a full moon.
EPA
Scientists can now pinpoint where a bird may have spent the winter by looking at the levels of carbon, hydrogen, and sulfur isotopes in its feathers.
They can tell which region of North America a bird is from by analyzing its DNA.
As Heisman writes: "[It's] sort of like how you can get an idea of where your own ancestors came from by swabbing the inside of your cheek and sending the sample off."
They can even monitor certain birds from space, using the Icarus antennae on the International Space Station.
"We live in an era when you can go online and track the latest movements of an albatross via satellite nearly in real-time."
Note: You can use @chatbot mention tag to interact with ChatGPT language model in comments. Neither your comment, nor the generated responses will appear in "Comments" or "News & Views" streams.