THE AMERICA FIRST NEWS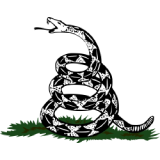 May 28, 2023  |  
0
 | Remer,MN
AM1.NEWS
The American Majority
The go-to-site for the news WE read. @am1_news
The go-to-site for the news WE read. : Created and operated in USA. Contact : support@am1.news : @am1_news
AM1.NEWS: The go-to-site for the news WE read : Contact: support@am1.news : Twitter @am1_news: The Internet of Us™ : AM1.NEWS
---
---
Want answers about the mental-health crisis sweeping America's teens? Look no further than TikTok, a social video app that pushes the worst in human behavior. 
In two deep dives on the platform during which she pretended to be a teen boy and teen girl, The Post's Asia Grace found TikTok to be a parent's worst nightmare. 
Log on as a 14-year-old girl? Get bombarded with content glorifying violence and sex (including tips on life from sex-trafficking misogynist Andrew Tate). And that's to say nothing of the minutely detailed "how to" guides on college-style binge drinking, including around a jug-chugging trend that sent tons of kids to the ER at UMass recently. 
Yet more troubling may be the fact that sad and lonely teen girls around the country use the platform to unburden themselves, detailing depression, eating disorders and anxiety — along with the unhealthy coping strategies they prefer, like drinking and acting out. 
Yes, kids need to vent. But adolescents in real pain need real help, not the phony connection and self-destructive advice that infest social media. Or the pernicious, inaccurate self-diagnoses of severe mental disorders made trendy by the platform.
Don't forget the trans epidemic, almost unquestionably fueled by social media. Young women uncomfortable in their bodies as they reach puberty face a deluge of online content (including doctors hawking gender surgery) "explaining" why this means they're actually men and need drastic medical treatment. 
For young boys, the view is just as grim. As "Jayden," Grace got served up an unending stream of "girls lip-syncing and twerking in mini-shorts" followed by videos making light of violence towards women, proffering rape humor and racial hatred. Tate figured prominently there too, with a clip showing his laughter about Muslim women being stoned; others offered similar ugliness around male-female relations. 
Start your day with all you need to know
Morning Report delivers the latest news, videos, photos and more.
And guns, guns, guns, guns. TikTok recommended countless videos glorifying real weapons, Airsoft shooters and everything in between. 
Small wonder, given all this, that a rising tide of American "lost boys" is growing increasingly alienated and violent, open to embracing the most vile ideas. 
The penetration of TikTok among US kids is deep, with 62% of boys and 75% of girls on the platform. So this toxic content is only going to spread ever-wider, unless action is taken.
That means parents keeping an eye not only on what their kids are watching but their kids themselves. Talk to them. Sit down to dinner with them. Take them to the park, a ballgame, a museum. Don't let the internet raise them. 
It's also time to consider seriously the various legislative proposals for regulating kids' social-media use. China, where TikTok was developed, limits under-14s to 40 minutes per day on analogous app Douyin, with strict content limitations, and blocks nighttime use. Let's take a page from Beijing's book (and make sure zero government officials ever use the tech, while we're at it).
Our culture of safetyism has declared rough-and-tumble, free-floating kidhood anathema, even as it fosters utter ugliness via Big Tech. That needs to change, before a whole generation is lost. 
Note: You can use @chatbot mention tag to interact with ChatGPT language model in comments. Neither your comment, nor the generated responses will appear in "Comments" or "News & Views" streams.