THE AMERICA ONE NEWS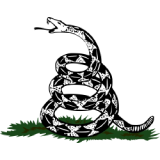 Dec 2, 2023  |  
0
 | Remer,MN
Sponsor: 
WISH-TEXT.COM
 Personalized AI Greeting and Sympathy Cards for the Social Media.
Sponsor: 
WISH-TEXT.COM
 Personalized AI Greeting and Sympathy Cards for the Social Media.
---
---
The furious Beltway debate over raising the national debt ceiling earlier this month mostly hinged on just a few federal programs, with Republicans aiming to score political points for cutting spending and Democrats committed to preserving entitlements at all costs.
One issue featured in the debate inspired superheated rhetoric from both sides of the political spectrum: food stamps.
The nation's largest welfare program has grown dramatically since 2000: from 17 million to 41 million recipients, even though unemployment has dropped from 4% to 3.4% during the same period.  Today in the prime working -age years of 18-49 only 28% of singles without dependents and 50% of adults with school age children are working.  Why is that?
Currently, few food stamp recipients are required to either work or look for work as a condition of receiving benefits. Over the past decade, the work-based welfare reforms which were so successful in the 1990s have been mostly dismantled. Which is why the debt ceiling's most significant provision may be a renewed focus on compulsory employment for older recipients of food stamps, which are officially known as SNAP (Supplemental Nutrition Assistance Program).     
While some older Americans may now be forced to work to receive food stamps under the debt deal, veterans will be exempt from such rules.
Getty Images
Food stamp benefits are associated with a host of chronic diet-related conditions, such as hypertension, obesity, diabetes and heart disease. The diseases exist among some 30% of adults receiving benefits, and are only exacerbated by idleness and non-work.  
Under the debt-limit deal, some Americans 54 and under will be compelled to work in order to receive foods stamps; previously the cut-off age was 49. But the deal also exempts from work employment obligations those who need it most: homeless folks with drug addictions who would benefit from structured workdays while they recover; unemployed veterans who have shown themselves able-bodied enough to defend the country; and foster-care children turning 18 and about to be launched into adulthood and self-care.
These three populations are among the most in need of work and income. Yet progressives treat them as if no-strings-attached coddling is actually in their best interests.  
During the tenure of former Mayor Rudy Giuliani, mandates were initiated to compel folks receiving food stamps and welfare to also secure employment. By the end of his tenure, 42% of welfare recipients were in the labor force, up from 16% before he took office.
Getty Images
In the 1990s, Mayor Rudy Giuliani declared he wanted all welfare recipients to go to work. But not all welfare recipients want to work.  So the Giuliani administration developed a welfare system in which work obligations were applied to applicants of all capabilities – which we called "universal work engagement."
Three work tiers were created, starting with unsubsidized private work. During the six-week application process, every applicant was obligated to participate in a formalized job search overseen by the City's welfare agency. The vast majority of applicants went right to work on their own once they knew that benefits would not otherwise be forthcoming.    
The next tier was the Work Experience Program (or WEP) – city "workfare" jobs. At its peak, over 4,000 recipients served New York by working in the parks, maintaining city streets and answering phones in city offices, all in exchange for temporary assistance.  
Homeless folks will also be exempt from work mandates even though they are among the most in need of steady employment.
Getty Images
Last, for those who claimed a health condition, the new system did not just accept a "doctor's note." New York's welfare agency hired its own physicians, who performed a rigorous, independent health review of each applicant. Most were found capable of work and were required to do so. Only 17% of those claiming health problems were deemed likely to qualify for federal disability.   
The Giuliani reforms did not stop there. The mayor also ended the usual practice of awarding guaranteed contracts to private agencies which "help" recipients find work. Instead, he only paid these nonprofit and for-profit agencies each time they placed a recipient in a job. Bonuses were awarded for the newly employed who remained in their jobs. Unsurprisingly, many of those private agencies ended their partnerships with City Hall or went bankrupt.
Food stamps are the nation's largest welfare program with some 41 million recipients nationwide.
Shutterstock
Other organizations such as America Works, thrived in the new environment, viewing work not as a four-letter-word, but as a vital weapon in the war on poverty. As we chronicled in our recent documentary, Gotham: The Fall and Rise of New York, welfare rolls in New York City dropped from 1.2 million to an astounding 300,000 in just over a decade.
Two years into Mayor Giuliani's term in 1996 the census bureau found that of New York's single mothers without a high school education  only 16% were working.  By 2001, Giuliani's last year 42% were in the labor force.  
Decades ago, thousands of New Yorkers were involved in "workfare" programs which helped them secure employment while they received aid. The program was criticized and protested by some progressive groups.
Boycott Workfare
About a third of young adult food stamp recipients report feeling hopeless or worthless. Work requirements for welfare benefits are not cruel and unusual; rather those required to work typically thrive both during and after participation in mandatory employment programs.
The far crueler view is that most who need welfare are outright incapable of work. Which is why the debt ceiling deal is a small, though incomplete, step in the right direction.
Jason Turner is the former commissioner of NYC's Human Resources Administration; Peter Cove is founder of America Works New York.