THE AMERICA FIRST NEWS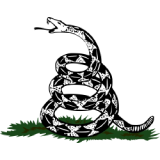 Sep 24, 2023  |  
0
 | Remer,MN
Sponsor: 
WISH-TEXT.COM
 Craft Personalized Messages With Ease! Wish It? Text It!
Sponsor: 
WISH-TEXT.COM
 Craft Personalized Messages With Ease! Wish It? Text It!
---
---
The Hillsdale Adoption Scam is a Lifetime original movie based on true stories of families who have gone through harrowing adoption scams of their own. Keshia Knight Pulliam, a.k.a. Rudy Huxtable (as she will forever be known to most of us) stars as a vulnerable and kind-hearted mother named Bethany who is desperate for another child when her foster son is taken from her home. Danika Frederick is the woman who cons her way into Bethany's life with the promise of a new baby. But instead of bringing new life into the world, she actually brings death and destruction.
Opening shot: The camera pans across a moving box with the name "Gavin" written on it. A teddy bear lies next to it.
The Gist: Bethany (Keshia Knight Pulliam) and her husband Terrence (Michael Strickland) are a well-to-do couple with a daughter, Mila, and a foster son named Gavin. When Gavin's birth mother comes back into the picture seeking custody of him, the whole family is devastated, and Bethany becomes fixated on how to fill the hole in her life now that he's gone. She posts a detailed message to a mothers' support website (including her name and details of her life) about her situation to get her feelings off her chest.
Soon after, a pregnant stranger comes beating at the door of Bethany and Terrence's home begging for them to let her in. Her unstable alcoholic boyfriend named Puck (David Tomlinson) is chasing her down and she fears for her life. Bethany sympathizes with this young woman, Georgia (Danika Frederick) despite the fact that she's a total stranger and offers to let her stay in their home.
There are quite a few details about Georgia's backstory that make Bethany think that their meeting is fate. (Surprise, surprise, Georgia did her research on Bethany and planned this whole thing based on what Bethany wrote on that mommy message board, which is yet another reason why mommy blogs are the worst.) As Bethany gets to know Georgia, she offers her a job at the upscale interior design firm she owns. Bethany's colleague, Desi (played by a scene-stealing Solange Sookram, who brings much-needed humor to the film) also doesn't trust Georgia and eventually she becomes a victim in the whole situation, too.
Pretty soon, Georgia and Bethany become very close, and when Georgia tells Bethany that she plans to put her unborn son up for adoption and starts to interview families, vulnerable old Bethany jumps at the opportunity to complete her family by telling Georgia she'll offer her whatever she needs if she chooses her. Bethany gets her a car, a midwife named Carmen (Lauren Cochrane), and promises her a boatload of money to adopt the baby.
Eventually, Bethany starts to see flaws in Georgia's story, and after asking around, she realizes Georgia has scammed other families too. Bethany confronts Georgia, who plays it cool and doesn't let on that she's a con artist, but Georgia, who has been in cahoots with Puck and her midwife Carmen the whole time (and by "cahoots" I mean in a three-way relationship), realizes they need to get out of the situation fast. They plan to hijack a truck full of expensive artwork that is being delivered to Bethany's design studio, and to celebrate their scam, Georgia, Carmen, and Puck all hook up and we see that Georgia's not actually pregnant at all, as Puck removes her prosthetic belly.
Things come to a head when Georgia and her co-conspirators kidnap Bethany and tie her up at her interior design showroom after she learns the truth. There, the three turn on each other at various points. Georgia goes full psycho, explaining that the only reason she started scamming families is because she's actually unable to have children of her own as she hunts Bethany down. A violent-ish showdown ensues, but Bethany and her family escape, safe and sound.
What Shows Will It Remind You Of?: I hate to say it but the one movie that has the most in common with The Hillside Adoption Scam is Lifetime's 2015's satire, A Deadly Adoption starring Will Ferrell and Kristen Wiig as a couple who bring a pregnant woman (with plenty of secrets) into their home with plans to adopt her baby.
Our Take: I went into this film without reading anything about it, so for the first third of the movie, I was genuinely curious about where it was going to go. I say that because so often these movies are completely predictable right off the bat, and here I was wondering, would Bethany end up being corrupt and in on the scam? Would Bethany's family life implode? Would someone end up dead? Ultimately, I was pleasantly surprised by (maybe not surprised, but at least interested in) some of the character developments; it did become more predictable as things progressed. Though the film kind of goes off the rails at the end when Georgia loses it in the design showroom by going full Hand That Rocks The Cradle, I was entertained despite the ludicrous explanation by her character of why she decided to become a criminal by way of fake human incubation.
Sex and Skin: There's one brief scene where Georgia and Puck kiss and when he pulls off her shirt, that's when you realize her pregnant belly has been a prosthetic this while time.
Parting Shot: With Georgia and her cronies locked away, we assume, Bethany, Terrence and Mila sit in the local park. While they're there, they see Gavin and his bio-mom, who approaches them. Mila excitedly runs off to play with her former foster brother, and Gavin's mom approaches Bethany. "Hi, I'm Cynthia," she says, and it seems like maybe none of this would have happened if only these two families texted one another to set up a play date with their kids in the first place.
Sleeper Star: Danika Frederick plays Georgia well. She's able to go all Edward Norton in Primal Fear, playing a vulnerable, kind mother-to-be, when really she's a villainous sociopath.
Most Pilot-y Line: "I have all the family I need right here," Bethany says after her long, gestational nightmare is over.
Our Call: STREAM…IT? The Hillside Adoption Scam is a solid Lifetime movie, which is to say it's like a soft-core version of a real thriller. It has all the right credentials: A ripped-from-the-headlines plot, a lead actress with name recognition, and plenty of ridiculous plot twists, which makes an entertaining, if not predictable two hours.
Note: You can use @chatbot mention tag to interact with ChatGPT language model in comments. Neither your comment, nor the generated responses will appear in "Comments" or "News & Views" streams.