THE AMERICA FIRST NEWS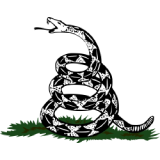 Sep 26, 2023  |  
0
 | Remer,MN
Sponsor: 
WISH-TEXT.COM
 Craft Personalized Messages With Ease! Wish It? Text It!
Sponsor: 
WISH-TEXT.COM
 Craft Personalized Messages With Ease! Wish It? Text It!
---
---
Follow all the basketball buzz in Brooklyn
Sign up for Inside the Nets by Brian Lewis, exclusively on Sports+.
The Nuggets and Heat are squaring off in the NBA Finals, led by players who were taken 41st and 30th in their respective draft classes.
Two-time MVP Nikola Jokic and Jimmy Butler are living, breathing, scoring reminders that there are great players to be found anywhere in the draft — if you scout and develop well enough.
It's a lesson the Nets — who this June will have the best draft capital to work with that general manager Sean Marks has ever had – would do well to remember. And an example they will try to replicate.
"In terms of star players on both teams, of course you have two essentially late-round draft picks," NBA commissioner Adam Silver said Thursday night at Game 1 in Denver. "I think that's a great story for basketball fans everywhere."
Jokic is the best player in these Finals and arguably the best in the league — having won two straight MVPs before being unseated last month by 76ers superstar Joel Embiid. He's also as big a draft steal as there is in the NBA.
The NBA Finals matchup of the Nuggets' Nikola Jokic and the Heat's Jimmy Butler shows how stars can emerge from non-premium draft positions.
USA TODAY Sports via Reuters Con
The Knicks' Jalen Brunson (No. 33 overall), the Warriors' Draymond Green (No. 35) and the Bucks' Khris Middleton (39) were also second-round draft picks.
While all the attention is paid to the top overall picks such as projected 2023 No. 1 Victor Wembanyama and the rest of the lottery selections, some of the world's biggest stars were taken outside the lottery: former MVP Giannis Antetokounmpo and two-time Finals MVP Kawhi Leonard each were selected 15th overall.
"You can find players," an Eastern Conference scout told The Post. "And this draft is pretty deep."
This year's draft is regarded as stronger than the 2024 pool. The Nets can only hope so.
The 2023 NBA Draft revolves around Victor Wembanyama (1), but the depth of the class includes French club teammate Bilal Coulibaly.
AFP via Getty Images
The Nets currently have three picks on June 22: Nos. 21, 22 and 51 overall.
It's the start of a span, through 2029, during which the Nets have the fourth-most draft capital in the league: 11 first-round picks and nine second-rounders.
Marks has a strong track record in the draft since his arrival, selecting future All-Star Jarrett Allen and Caris LeVert late in the first round and rising center Nic Claxton in the second round.
Presuming the Nets keep their first-round selections at No. 21 and No. 22 later this month, they will be the second-highest and tied-for-third-highest picks Marks ever has made, behind effectively taking LeVert with the No. 20 pick in 2016 (it went in the official record as a Pacers selection).
Marks has a history of being fairly aggressive either leading up to the draft or on draft night. Where he's sitting weeks before is rarely where he lands.
But presuming he stands pat, there will be plenty of talent in the early-20s range, including South Carolina freshman G.G. Jackson, G League Ignite's Leonard Miller and French teen Bilal Coulibaly, the players most often connected with the Nets in mock drafts.
G.G. Jackson's draft stock is enhanced by his age: He doesn't turn 19 until December.
Getty Images
Coulibaly is Wembanyama's 18-year-old teammate at Metropolitans 92 in Paris, a long-armed defensive disruptor with 6-foot-8 height, a 7-foot-3 wingspan and plenty of room to develop his game.
The 6-foot-9, 214-pound Jackson is the youngest player in the class, even younger than Coulibaly, with NBA size, scoring ability and questionable shot selection.
And Miller, a fast-rising 6-foot-10 Canadian forward, looks to be a promising, versatile defender.
"There is a lot of young talent that could help our organization," Nets scouting operations director and G League Long Island general manager J.R. Holden told NetsDaily after returning from the G League and NBA Combines. "This draft has everything: shooting, athleticism, guys with high basketball IQ."
The Nets are doggedly secretive even about which prospects they've brought in for workouts or interviewed.
Leonard Miller, who played this season for G League Ignite, is moving up draft boards.
NBAE via Getty Images
Among the few prospects with first-round grades who reportedly have worked out for the Nets: Xavier junior shooting guard Colby Jones, North Carolina State sophomore shooting guard Terquavion Smith and junior shooting guard Andre Jackson from reigning national champion UConn.
The other names that have emerged — including DePaul senior small forward Javan Johnson, whom The Post reported worked out for Brooklyn on Wednesday — are pegged either as second-round selections or projected to go undrafted.
Lanky Eastern Michigan small forward Emoni Bates, a one-time top-rated prospect, is often projected to the Nets in the second round of mock drafts.
Marks personally flew 10,000 miles to scout French guard Rayan Rupert, a 6-foot-7 standout for the New Zealand Breakers of the National Basketball League. Rupert, who turned 19 on Wednesday, is typically rated as a late-first-round pick.
Marks watched Rupert first in Brisbane, Australia, and then two days later in Auckland, New Zealand.
Rayan Rupert was scouted in person by Nets GM Sean Marks while playing this season for the NBL's New Zealand Breakers.
AP
Yes, Marks is from Auckland, and his former Suns teammate Shawn Marion coaches the Breakers. But the fact that Nets director of player evaluation B.J. Johnson also made the trip speaks to how they view Rupert as a prospect.
And the young Frenchman apparently is pretty impressed with Brooklyn as well.
"My dream has always been to play in the NBA," Rupert told ESPN. "I'm ready to take the next step in my career."
He added: "I'm watching a lot of Nets games. My favorite player is Mikal Bridges. He plays with great energy and can do everything on the court. He used to be a 3-and-D player like me, but now he is a franchise player. I love everything about him."
Rupert has worked out in Texas with Tim Martin, who is also Claxton's trainer. Claxton joined Bridges in finishing in the top 5 in voting for the NBA Most Improved Award this season, and is one of the Nets' bigger draft success stories.
Nets assistant coach Ryan Forehan-Kelly has been instrumental in Claxton's development, and likely will be hands-on with the players the team drafts later this month.
The Nets worked to develop Caris LeVert (pictured racing ahead of the Nuggets' Jamal Murray) after making him the highest draft pick of the Sean Marks era in 2016.
Paul J. Bereswill for the NY Post
He watched how head coach Jacque Vaughn — then the lead assistant to Kenny Atkinson — worked to mold LeVert.
"One thing that stands out to me is … how meticulous [Vaughn] was in planning for the workouts and how focused he was in building [LeVert's] tool belt, and what tools needed to come first, and when and where to use these tools, teaching him those things," Forehan-Kelly said on the "Voice of the Nets" podcast with Chris Carrino. "So early on, it was a blessing just seeing how he operates, how he teaches. And a lot of those things I still use now.
"Just how many resources are here, that's what makes our organization special, is the culture and how many people are involved in investing in these kids and helping them reach their full potential."
Nobody knows which guys the Nets will end up with, or even exactly which ones will be available to them.
But with a deep pool of 2023 prospects, they have a chance to come away with some useful players — if their due diligence gets done.
Note: You can use @chatbot mention tag to interact with ChatGPT language model in comments. Neither your comment, nor the generated responses will appear in "Comments" or "News & Views" streams.