THE AMERICA ONE NEWS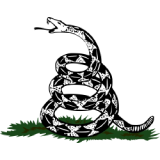 Dec 9, 2023  |  
0
 | Remer,MN
Sponsor: 
WISH-TEXT.COM
 Personalized AI Greeting and Sympathy Cards for the Social Media.
Sponsor: 
WISH-TEXT.COM
 Personalized AI Greeting and Sympathy Cards for the Social Media.
---
---
Buckley Crist Jr. was almost the Unabomber's first victim — but he was too smart for him.
Crist's brush with possible injury or death happened on May 25, 1978 when a passerby found a package that had a shipping label and an address on it — but had not yet been mailed — in a parking lot at the University of Illinois' Chicago Circle campus.
The bystander returned the package to the person listed as the sender: Northwestern University engineering professor Buckley Crist Jr.
The package turned out to be the first bomb in former mathematics professor-turned-homicidal hermit Ted Kaczynski's nearly 18-year reign of terror.
But Crist was suspicious and didn't open it, he told The Post Saturday.
Kaczynski's body was discovered in his cell Saturday morning, officials said. 
He was 81.
After his arrest in 1996, Kaczynski admitted to 16 bombings between 1978 and 1995.
ZUMAPRESS.com
After his arrest in 1996, he admitted to 16 bombings between 1978 and 1995, permanently maiming several of his victims and killing three.
Kaczynski either mailed or hand-delivered his bombs. The package that involved Crist was his first, according to FBI records.
Buckley Crist, 81, was almost Kaczynski's first victim as when an un-mailed package was found in a Chicago parking lot and returned to him.
Northwestern University Website
Crist, now 81, told The Post he knew the package wasn't his and suspected it might contain smuggled drugs.
"It was 1978 you know, that kind of thing was going on."
He called the campus security officer who opened it — and it turned out to be a crude pipe bomb that partially exploded, he said. The officer wasn't seriously hurt.
"I never knew the guy, I never met him and I have no idea why he involved me," Crist said of Kaczynski.
Ted Kaczynski aka the "Unabomber," seen in a visiting room at the Federal ADX Supermax prison in Florence, Colorado in 1999. He died in his cell at a prison medical facility Saturday.
Getty Images
"Thank God he hasn't been part of my life since he pleaded guilty. It meant I didn't have to go to his trial."
"It just smelled very rotten," Crist added of the package that bore his name as a sender.
"I knew right away something was off."
"Kaczynski wasn't that good at his craft at the time," he said.
"The bomb sort of malfunctioned when it went off. Unfortunately he got better at it."
Surprisingly, Crist said he does not see Kaczynski as totally evil.
"I have some sympathy for him," Crist said.
"We're about the same age. He went to Berkeley. We had similar backgrounds. I really like his brother, David. But obviously the man did terrible things."