THE AMERICA FIRST NEWS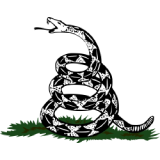 Sep 26, 2023  |  
0
 | Remer,MN
Sponsor: 
WISH-TEXT.COM
 Craft Personalized Messages With Ease! Wish It? Text It!
Sponsor: 
WISH-TEXT.COM
 Craft Personalized Messages With Ease! Wish It? Text It!
---
---
Wedding Season continues on Hallmark with Wedding Season, a movie about an aspiring feature writer tasked with writing about her own whirlwind wedding season. Trish (Stephanie Bennett) has to make it through three weddings in three weekends and live to write the tale. Uh, also Trish hates weddings! But will these weddings renew her faith in marriage or will she run away long before she's even a bride?
The Gist: Stephanie Bennett (Christmas Class Reunion) plays Trish, an executive assistant for the lifestyle mag Beguile. Her dream: become a feature writer and land a byline on the cover. Trish's dream comes true — although her boss makes it feel more like a nightmare. Instead of approving any of her pitches, Trish is tasked with writing about the real life wedding gauntlet she's about to run as her three oldest friends all get married in three back to back to back weeks. Trish is hesitant about this, mainly because she knows her friend Michelle (The 100's Luisa d'Oliveira) is super private and kind of a control freak… and also because Trish doesn't like the wedding industrial complex. Oh well! Trish knows that the only way to get ahead is to turn her wedding season into a great read.
Of course Trish can't go to all these weddings alone. That's why her best friend Sean (Nancy Drew's Nathanael Vass) has secured his brother Ryan (In the Dark's Casey Deidrick) as her +1 to all three events. But how will Trish navigate three weddings, three best friends, writing her first feature piece, and whatever the heck is happening between her and Ryan all at the same time? One thing's for sure: she's gonna have plenty to write about.
What Movies Will It Remind You Of?: There's some Devil Wears Prada and 27 Dresses in this one, as well as some of Netflix's Holidate (albeit way more TV-G).
Performance Worth Watching: Luisa d'Oliveira is a blast as the increasingly uptight Michelle. It's hard to make a stick in the mud character fun, but d'Oliveira does just that. She's blunt, straightforward, and quite possibly undergoes the biggest emotional arc of the entire cast. She's the kind of character we rarely see in Hallmark movies, especially as a supporting player.
Memorable Dialogue: One of Michelle's Michelle-isms: "Did my sensitivity chip go offline?"
Our Take: Wedding Season has a lot in common with its lead, Trish. Like our aspiring magazine writer, Wedding Season sets out with big ambitions and a whole lot to get done. Not only does it have the prerequisite love story to tell, it also has a large cast to service and a whole lot of emotional beats outside of Trish and Ryan's romance to tie up before the credits role.
Wedding Season could have played it safe and kept things simple by relegating all of Trish's besties to bit parts, kinda like what we saw happen to the supporting cast in The Professional Bridesmaid. And the movie could've made all three weddings cookie cutter affairs with some simple "I dos" and a slow dance. Honestly, the movie could've devoted a lot more time to scenes of Ryan and Trish walking and talking, which is the preferred way that Hallmark couples get to know each other. Fortunately for viewers, Wedding Season isn't keen on playing things safe. Remember, this movie is as ambitious as Trish.
And Wedding Season is a much fuller, richer movie because of this. It gives us a full cast of characters, complete with engaging — and in one case completely unexpected! — story arcs. The movie gives Trish, and also Ryan, a series of obstacles to overcome that are unique to each wedding and couple. Unlike a below average Hallmark movie where the plot putts along and we get a lot of dry exposition scenes, Wedding Season has a three-wedding structure that helps it feel solid and intentional. Add in fun characters that feel like real friends and you have a fun, springtime watch.
That's not to say that Wedding Season is entirely perfect, or up there with the best Hallmark movie of 2023 (so far). As original as some of the character dynamics are (a platonic male/female BFF situation, we love to see it), the basic plot is one we've seen before. And the contrivance that Trish's boss needs the big feature piece about three weddings done early, after Trish has only been to one wedding, felt silly and out of place in a movie that otherwise didn't strain believability. But considering that I've seen Hallmark movies set up a really fun premise and then let it completely drop in favor of the same old same old, Wedding Season is a winner that will actually keep you guessing.
Our Call: STREAM IT. In fact, I wouldn't mind catching up with the Wedding Season cast in a completely different season.
Note: You can use @chatbot mention tag to interact with ChatGPT language model in comments. Neither your comment, nor the generated responses will appear in "Comments" or "News & Views" streams.