THE AMERICA ONE NEWS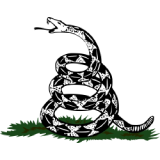 Dec 9, 2023  |  
0
 | Remer,MN
Sponsor: 
WISH-TEXT.COM
 Personalized AI Greeting and Sympathy Cards for the Social Media.
Sponsor: 
WISH-TEXT.COM
 Personalized AI Greeting and Sympathy Cards for the Social Media.
---
---
Love's Greek to Me continues Hallmark's unofficial global tour by dropping Torrey DeVitto and Yannis Tsimitselis in Santorini. Not only is the locale changed from Canada-shot-for-America, the entire Hallmark formula has been tossed out for a completely different kind of romance! But does Love's Greek to Me feel like a vacation from the usual Hallmark movie, or will this one have you shouting "mamma mia!"?
The Gist: Torrey DeVitto (Chicago Med) plays Ilana, an archaeology professor who's prepping for a 10-day trip to the Greek island of Santorini with her boyfriend Mike (Yannis Tsimitselis, star of Greek series Ela sti thesi mou — or Come to My Place ). Mike's little sister is getting married, and you better believe Ilana makes a few My Big Fat Greek Wedding jokes. She can't help it — she's excited! Upon arriving in Greece, Mike's sister Alex (Katerina Konstas) asks Ilana to essentially fill in for her maid of honor — and that means spending even more time with Mike's mom Athena (Marina Sirtis — Deanna Troi from Star Trek: The Next Generation and Star Trek: Picard!).
This wouldn't be such a thing if Mike hadn't proposed to Ilana on, like, day two of their trip. Now Athena is hurriedly planning two weddings, totally ignoring everything Mike and Ilana —especially Ilana — want for themselves. Will Mike and Ilana have any say in their future? Will Ilana's free-spirited Americanness inspire Alex to go against family tradition? And will Athena please stop trying to name Ilana's unborn babies?
What Movies Will It Remind You Of?: The obvious choices are, of course, My Big Fat Greek Wedding and Mamma Mia! — but they're obvious for a reason. Love's Greek to Me, which was filmed in Santorini, has stunning scenery and a wedding. The only thing it's missing is ABBA music (or, in the case of Hallmark, royalty-free ABBA soundalikes).
Performance Worth Watching: Marina Sirtis. Seriously, Hallmark, you need to submit Sirtis for an Emmy in the Outstanding Supporting Actress in a Limited or Anthology Series or Movie category, because she absolutely crushes as the passive aggressive future mother-in-law. Not only is she absolutely hilarious, she's also able to make Athena sympathetic and more than a master of guilt trips.
Memorable Dialogue: The way Sirtis delivers the line, "I'm just a silly old Greek widow who loves her children too much." Masterclass.
Our Take: I tend to spend my Hallmark reviews talking about the benefits of the formula, why the formula works, and how a particular movie does or does not engage with the formula. Within the first few minutes of Love's Greek to Me, Ilana is kissing her longtime boyfriend Mike and planning a trip to Greece — and Mike doesn't come across as an inattentive and/or jerk boyfriend who Ilana's obviously going to split with by before the first commercial break. Surprise — this is a Hallmark romance about two people who are already a couple! Mind = blown!
From that point on, I truly had no idea where Love's Greek to Me was going, which may be apt considering the (admittedly goofy) title. I was clueless! Love's Greek to Me's formula was Greek to me! That's incredibly risky for a Hallmark movie, but the cast — and especially the script — rose to meet the challenge.
Instead of centering Mike and Ilana's conflict, which in a normal Hallmark movie would result in a last-minute kiss, Love's Greek to Me is way more about the clash between Ilana and Athena. The script does a great job of setting up their key differences and continually puts them in situations where they can't help but clash. Ilana's nervous about marriage as a concept due to her father leaving her and her mother when she was a kid. Even though she wants to marry Mike, she wants to keep the wedding small and also a little bit in the future. Athena is big on tradition and culture and seeing it live on through her children, especially the son that moved away to Boston. These character ideologies are so cleanly established that I found myself going "oh no" when either one would make a move, knowing exactly how the other would take it.
I'm truly not used to seeing two characters match wits like this in a Hallmark movie. Also this may be the first Hallmark movie I've heard use the term "gaslighting" which, go off, Hallmark.
What I really loved about Love's Greek to Me, though, is how it firmly proves that life is full of way more conflict than just the pratfalls and blunders of meet cutes and falling in love. Ilana and Mike talk about merging their cultures, where they're going to live, the role of their parents in their lives — there's a lot of complex stuff to talk through, and I love seeing those conversations used as fodder for Hallmark antics.
I will say that, since the movie was so focused on the well-played tension between Athena and Ilana, we ended up not spending as much time with Ilana and her fiancé Mike. The two of them have fantastic chemistry together, with Tsimitselis playing a charmer with ease and DeVitto playing charmed so well. But I thought Mike was mostly overshadowed by his mother, especially in scenes with the three of them — but then again, that's kind of Athena's whole thing.
Overall, Love's Greek to Me has a great cast, makes great use of a gorgeous setting, and actually has something unique to say about relationships. It's so, so, so much better than the title would lead you to believe.
Our Call: STREAM IT. Love's Greek to Me breaks all the rules and is all the better for it.