THE AMERICA FIRST NEWS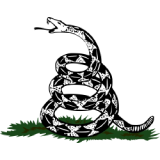 Oct 3, 2023  |  
0
 | Remer,MN
Sponsor: 
WISH-TEXT.COM
 Craft Personalized Messages With Ease! Wish It? Text It!
Sponsor: 
WISH-TEXT.COM
 Craft Personalized Messages With Ease! Wish It? Text It!
---
---
Hallmark slides into baseball season with Hearts in the Game, a lighthearted romance starring Erin Cahill as a powerful PR professional and Marco Grazzini as a pitcher in need of a comeback. But does Hearts in the Game strike out or is it a grand slam?
The Gist: Erin Cahill (Christmas Bedtime Stories) plays Hazel, a highly successful publicist based in New York City who is such a boss that she can wear a pink tweed overcoat like a cape. She makes bucks saving influencers from social media scandals — and she's on the verge of making the big bucks by adding a whole roster of A-list athletes to her clientele. All she needs to do is get disgraced pitcher Diego (Virgin River's Marco Grazzini) to talk about why he froze on the mound during Game 7 of the World Series, costing his old team the championship. If Hazel gets Diego to talk, then Diego joins the New York Mets and Hazel's now in the major leagues (literally).
There's just one major catch: Hazel and Diego used to date. They were high school sweethearts until Diego bailed on Hazel at prom. Making matters worse, the journalist (A Paris Proposal's Bethany Brown) wants to write this feature piece in Diego's hometown. Hazel, Diego, Ohio, trauma, feelings — is this interview going to be more trouble than it's worth?
What Movies Will It Remind You Of?: The beginning of the movie, with all of its city streets and fashion moments and fast-talking professionals, is convincingly Devil Wears Prada. The baseball angle and overall vibe, though, gives the movie the charm of a mid-'00s romcom — so, I'll also say Fever Pitch.
Performance Worth Watching: Donia Kash plays Hazel's assistant Jax and they are sensational. It is such a delight to see a nonbinary actor in a Hallmark movie, and Kash is truly going for it. They play Jax with equal parts big city cool and big-hearted earnestness. You believe that Jax could absolutely charm anybody, but they'd also sincerely mean it. This could have been a thankless sidekick role, a character that Hallmark movies frequently lose track of about halfway through. But Kash really gives it their all with every scene and every line, like they are fully aware of how trailblazing this is and they aren't wasting a second of screentime.
Memorable Dialogue: Hazel on Diego's doorstep, lunch in hand, saying, "I come in peace…zza." These characters make corny jokes that they know are corny, and therefore it's kinda charming.
Our Take: You know that Hearts in the Game is a winner within the first 45 seconds. The movie starts out strong, pop song playing, NYC skyline popping, Hazel the fashionista strutting headfirst into a PR crisis with Jax by her side, brown paper bag in hand (the remedy for any hyperventilating influencer). The opening scenes set in the city are so confidently executed, you know you're in good hands. This is going to be a fun one.
Hearts in the Game is a fun one! It's a Hallmark movie in that it serves the big emotional beats that we love in these comfort food movies, but it deviates from the formula in ways that only make the movie better. There's the central romance between Hazel and Diego, which has real stakes (both of their careers are on the line!) and real issues (the stigma surrounding mental health is real and needs to go!). But what I love most about these two as a couple is that they already know each other. Every Hallmark movie has at least, I don't know, a dozen walk-and-talk scenes wherein the leads get to know each other. A lot of time is taken up by exposition and backstory — but Hazel and Diego dated in high school. This lets Hazel handle some of Diego's exposition and vice versa, which allows these two to feel more like real people having a conversation.
Since Hazel and Diego spend significantly less time sharing childhood stories while slowly walking down Main Street, Hearts in the Game has room to fit in a second high-stakes relationship — one between Hazel and her high school best friend Karlee (When Calls the Heart's Sarah Smyth). This is a Hallmark movie that values female friendship, enough that this storyline gets a few major emotional beats. Again, it's rewarding seeing Hazel and Karlee talk like actual estranged friends, ones whose lives have gone in very different directions. It's also cool to see a Hallmark movie not shame a woman for leaving her small town for the big city. The movie even finds ways to give Bethany Brown's all-business reporter Morgan points of sincere connection with Hazel, even though Morgan is kind of the antagonist. This movie shows that aspirations and dreams look differently for everyone, and that is cool!
All of these storytelling choices are so insightful regarding the Hallmark formula and how it can be tweaked for the better that when the movie makes it very clear that it has something to say about mental health, you don't have to wince and brace for awkward. Just like its depiction of relationships, be they working or romantic or platonic or adversarial, the movie has something to say about the way our culture views mental health issues and it says it confidently. We've got another contender for Hallmark Movie of the Year, people.
Our Call: STREAM IT. Hearts in the Game is a home run for Hallmark.
Note: You can use @chatbot mention tag to interact with ChatGPT language model in comments. Neither your comment, nor the generated responses will appear in "Comments" or "News & Views" streams.