THE AMERICA FIRST NEWS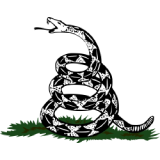 May 28, 2023  |  
0
 | Remer,MN
AM1.NEWS
The American Majority
The go-to-site for the news WE read. @am1_news
The go-to-site for the news WE read. : Created and operated in USA. Contact : support@am1.news : @am1_news
AM1.NEWS: The go-to-site for the news WE read : Contact: support@am1.news : Twitter @am1_news: The Internet of Us™ : AM1.NEWS
---
---
Hallmark dives into the fast-paced and high stakes world of board games with Game of Love, a new romance starring Kimberley Sustad (Lights, Camera, Christmas!) and Brooks Darnell (Holiday Heritage). But is this game-centric movie perfection? Or is Hallmark's spring lineup in trouble?
The Gist: Kimberley Sustad plays Audrey, a games designer working for Play It Cool Games in Seattle. She's a bit of a loner, evidenced by the fact that she refuses help while dreaming up her hit board games. She's also not that interested in romance right now, thank you very much. She's much more content connecting with a stranger with the username FreeHugz via a not-Words-with-Friends mobile game.
Then without warning, Audrey's work life upends her personal life when she's tasked with designing a love-themed board game in just under a month — and it had better be award-worthy, too. To make Love Life happen, Audrey is paired with Matthew (Brooks Darnell), a marketing consultant with a lot of ideas but very little experience in the gaming industry. Will these two get on the same page about their Love Life? And how will their feelings towards each other change as their working relationship starts to feel more and more like an actual relationship?
What Movies Will It Remind You Of?: The way Audrey opens up to a virtual stranger while playing not-Scrabble compared to how closed off she is IRL, especially with Matthew, feels very You've Got Mail.
Performance Worth Watching: Is Kimberley Sustad the perfect Hallmark lead? She is at least in the running for the title. She brings so much to all of her roles, like she's cherry-picking the best qualities from all of your faves. In Game of Love, I get the likability of peak Meg Ryan, the comedic timing of 30 Rock Tina Fey, the presence of a Suddenly Susan-era Brooke Shields — Sustad just brings so much ease and natural warmth to the screen.
Memorable Dialogue: Audrey reading from a love guru's guide to love: "Okay, so it looks like there are five 'love connectors': affirming the love, creating the love bubble, receiving the love, love through service, and, um… love through touch… Wow, he's really… trademarked a whole lotta love."
Our Take: Game of Love has everything that makes a Hallmark movie a charming watch: engaging leads, spunky side characters, some light comedy, and an incredibly niche hook that pulls you into a love story that hits all of Hallmark's notes. It works.
What I want to write about, though, is how Game of Love is a prime example of how Hallmark's non-holiday movies manage to feel a bit more daring — maybe even a bit edgier — because they're allowed to take all of those familiar traits and export them to other places. We saw the Hallmark magic at work in Paris last month, and Game of Love takes us to Seattle. Okay — it takes us 2.5 hours north of Seattle to Maple Ridge in Canada, but still — ! Even though Game of Love hits all of the broad strokes we expect from Hallmark, it feels fresh because it feels like it's set in a real place.
Truly, Game of Love's location scout needs to shout checkmate or Yahtzee because they really won the movie. The exterior and interior of Play It Cool Games nails the fun and funky startup vibes that one would assume of an adult board game company. I thought that Audrey's hangout spot, Boardwalk Cards and Games, was a feat of production design — but no, they found the perfect board game cafe in town. Staging a walk-and-talk between Audrey and Matthew at a lawn bowling … field (?) with an aerial shot that looks like a board game??
Come on, that is fun!
I feel compelled to mention all of this because these are the kinds of details that help a movie feel whole — details that help the performers take a by-the-numbers plot and make it feel fresh or at least engaging. Game of Love may not be as complex or provocative as Settlers of Catan, but watching it feels like playing a new edition of an old favorite — like a Hallmark branded Clue or Life.
Also free promotional idea, because I would very much like a Hallmark holiday-branded edition of Clue. "It was the exhausted business woman in the closed candy shop with the ugly Christmas sweater!"
Our Call: STREAM IT. You don't have to worry about rolling the dice with this one because it's a winner.
Note: You can use @chatbot mention tag to interact with ChatGPT language model in comments. Neither your comment, nor the generated responses will appear in "Comments" or "News & Views" streams.