THE AMERICA FIRST NEWS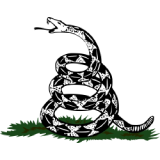 May 29, 2023  |  
0
 | Remer,MN
AM1.NEWS
The American Majority
The go-to-site for the news WE read. @am1_news
The go-to-site for the news WE read. : Created and operated in USA. Contact : support@am1.news : @am1_news
AM1.NEWS: The go-to-site for the news WE read : Contact: support@am1.news : Twitter @am1_news: The Internet of Us™ : AM1.NEWS
---
---
A nonprofit run by the state's health commissioner operates as a shadow agency without scrutiny from lawmakers — yet doles out hundreds of millions of dollars yearly in government money and has a huge say in New York's biggest medical decisions, critics told The Post.
Health Research Inc, a 70-year-old entity intertwined with the state Health Department, employs nearly 2,200 agency staffers, many of whom are high-ranking department officials involved in responding to the pandemic and fighting cancer, AIDS, and HIV.
HRI's staff work side by side with official civil servants, yet its $1 billion-plus budget isn't reviewed or approved by state legislators, and the nonprofit claims to be a private entity exempt from the Freedom of Information Law. 
"We conditioned the state to punt everything to a third party that can't be subpoenaed — that can't be susceptible to FOIL and don't show up to any oversight hearings," fumed Assemblyman Ron Kim (D-Queens), whose recent op-ed in The Post shined a light on the mysterious organization.
"It's like a no man's land where we have no idea who's actually being held accountable to protect New Yorkers."
Kim said he hopes to work with Amy Paulin (D-Westchester), chair of the Assembly Health Committee, and other legislators to hold oversight hearings and potentially produce legislation prohibiting HRI and similar quasi-government entities from "this type of obscene outsourcing of government services without any oversight."
Mayoral candidate Andrew Yang Speaks at press conference in Queens on May 25, 2021 in New York City.
Ron Adar / M10s / MEGA
During the fiscal year ending March 30, 2021, HRI reported $1.16 billion in revenues – at least $710 million secured through state and federal grants – yet reported a net loss of $17.5 million, a precipitous drop from a year earlier when it reported being $506 million in the black, according to its most recent publicly accessible filings.
But HRI's reported net assets remained steady at $610 million, and the entity claimed the net income loss is a one-time result of adopting new accounting standards.
The nonprofit spent more than $1.3 billion in fiscal 2022, including $813 million covered by federal funds, $6.4 million by state agencies, and $493 million covered by other sources, said Cheryl Mattox, HRI's executive director.
Mattox said, "HRI has always been transparent and responsive when appropriate as it relates to requests for information."
In 2021, Empire Center for Public Policy ran into all sorts of resistance trying to secure HRI's payroll data, eventually getting records for fiscal 2018 through fiscal 2020. But the government watchdog group said the data was incomplete because HRI didn't provide a full picture of its employees' income.
Health Research Inc is a 70-year-old entity intertwined with the state Health Department and employs nearly 2,200 agency staffers, many of whom are high-ranking department officials (pictured: Acting Health Commissioner James McDonald).
New York State Department of Health
For instance, the records failed to note then-Health Commissioner Howard Zucker collected more than $75,000 in salary and other compensation as HRI's president — on top of his actual $210,000 Health Department salary. It's part of a decades-long arrangement supplementing health commissioner paydays. Empire Center spotted the extra earnings in tax filings.
Zucker's successor, Mary Bassett, declined to accept the additional stipend while serving as commissioner from September 2021 through the end of 2022. It's unclear whether Acting Health Commissioner James McDonald, who is expected to take over the job permanently, will accept the extra money.
Mattox received $217,226 in total compensation in fiscal 2020 – including $157,220 in salary and $50,006 in "other" pay, according to tax filings. However, the HRI payroll information Empire Center received and made public only showed the executive director's earnings at $167,435.
About one-fifth of the Health Department's workforce for fiscal 2020 included 1,449 staffers who technically are employed through HRI. Another 978 HRI staffers were based in Buffalo and worked for the Roswell Park Comprehensive Cancer Center.
However, getting accurate information regarding the payroll of the organization proved to be a challenge.
Health Research Inc
"Outsourcing one-fifth of the Health Department's operations to an off-the-books quasi-private organization flies in the face of good government," said Bill Hammond, a senior fellow for health policy at Empire Center.
HRI was founded in 1953 to accept donations on behalf of the Roswell Park Center, before morphing into a powerful nonprofit.
Empire Center opted to go after HRI's salary information after the organization refused a 2021 request by The Post to turn over the salary of a top doctor who helped provide expedited COVID-19 tests for friends and family of then-Gov. Andrew Cuomo.
Dr. Eleanor Adams had listed being a Health Department employee on her LinkedIn page, but records showed she was never on the state payroll because she was paid through HRI.
Health Department spokesman Cort Ruddy defended the department's relationship with the nonprofit. "For decades, HRI has helped the Department of Health promote the health and welfare of New Yorkers by supporting core public health functions, which today include everything from wastewater detection and biomonitoring to disease prevention and emergency preparedness," Ruddy said.
Note: You can use @chatbot mention tag to interact with ChatGPT language model in comments. Neither your comment, nor the generated responses will appear in "Comments" or "News & Views" streams.