THE AMERICA ONE NEWS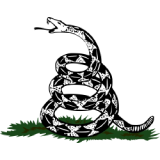 Nov 28, 2023  |  
0
 | Remer,MN
Sponsor: 
WISH-TEXT.COM
 Personalized AI Greeting and Sympathy Cards for the Social Media.
Sponsor: 
WISH-TEXT.COM
 Personalized AI Greeting and Sympathy Cards for the Social Media.
---
---
Sitting in an Emirates business class seat on a B777-300 for the first time, I'm keen to try out all of the features.
I push a button and a wooden shield next to my head begins to rise. Pushing it up and down, I realise it creates a barrier between me and the head of the person next to me.
A nifty feature, yes, but how do you raise this shield without offending your neighbor? It could be seen as quite a savage move.
To add even more drama, on their side they have an identical button which raises and lowers the same shield. What if you put it up and they put it down?
Enjoying a martini on the B777-300.
Emirates
Obviously, this really is a first-world problem. But sitting in business class can make you feel quite spoiled.
From the glass of Moet champagne on arrival to the hot towel and three-course dinner menu, it's flying like no other.
Having been an economy girl my entire life, I always told myself business wasn't much different. And maybe a decade or so ago it wasn't – but these days, business has upped its game.
Emirates A380 business class offers an individual pod with a mini bar.
Emirates
I travelled almost 20 hours in business class from Entebbe, Uganda to Kingsford Smith, Sydney and was lucky enough to try out both the Emirates Boeing B777-300 and the Airbus A380.
The privacy shield is on the Emirates Boeing B777-300, which I took for the first leg from Entebbe to Dubai, UAE. This is just a five-hour flight so being in business class is a luxury but not necessarily essential for such a short amount of time.
The seats enable you to lie almost flat and the big TV screen and space are the biggest plus points. The width of the seat is just over 20.5in, giving you 3.5in more than economy.
The seat options on the Emirates A380.
Emirates
They had a selection of lovely food on offer and I made the most of the free bar with two glasses of champagne and a cocktail. It was a daytime flight but I still managed to sneak in a nap as the seat was so comfortable.
However, it's on the Airbus A380 that things start to get really serious. My 13-hour leg on the A380 from Dubai to Sydney was business class on steroids.
I've travelled from Sydney to Dubai more times than I would like to remember and it can be so grueling. Neck pain, restless sleep, irritability and cramped seats are the enduring memories of those flights.
The seats recline so you can relax and sleep.
Emirates
On the Emirates A380, they have kicked things up a notch to the point where flying long-haul is almost a pleasure.
Attentive staff, cocktails, snacks on demand, a three-course menu, a wine list, proper crockery and metal knives and forks are all fantastic – but it's the seat/bed that really sets it apart from economy, or even from other business class offerings.
The seats are individually spaced in a clever design which means you have your own cubicle with a mini bar. When it's time to sleep, you get a thin mattress to pop over your seat and a pillow and blanket.
The Emirates A380 offers a thin mattress to put on top of your seat.
Emirates
The width of the seats is 18.5in, so smaller than the B777-300, although still wider than the economy seats which vary from 17.5in to 18in. However, Emirates is launching a new premium economy offering which will offer a whopping 19.5in in width.
But it's the leg room where A380 business really wins. The Jenga-like design of the seats mean you can stretch out to put your legs under the minibar of the person in front of you, allowing for a proper sleeping position.
The seats have four buttons which enable you to put your seat back to watch TV or lie it completely flat to sleep.
The bar offers a change of scenery.
Emirates
This lie flat ability is an absolute game-changer for long-haul travel. Being able to sleep without having to sit up is heaven. I can only image how good it would feel for taller people or people with disabilities.
You could easily spend the entire flight in your own world of films and sleep if you wanted to.
On my flight I clocked almost seven hours of good quality sleep and could have had more if jet lag and the time change hadn't been on my mind.
A mezze starter on the Emirates B777-300.
Emirates
When you're not laying down watching TV, you can go into the bar area to have a drink and relax.
Once the sun rose, I went to the bar, did some work and had a cup of tea, and it wasn't all that different from sitting in a cafe. It's easy to forget you're on a plane.
Arriving in Sydney, I felt rested and human – the first time ever after such a long flight. Traveling business won't stop that terrible west-east jet lag but it will mean you don't feel like your neck has been twisted in the wrong direction for 14 hours.
The bar area of the Emirates A380.
Emirates
To be completely honest with you, I can't afford to travel this way all of the time so my economy days aren't over. Flying this way is undoubtedly a luxury, but if you can afford it then it's a pleasure – especially for those hellishly long flights.
Riah Matthews was upgraded by Emirates for her flight from Entebbe to Sydney.