THE AMERICA ONE NEWS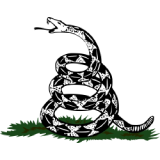 Nov 29, 2023  |  
0
 | Remer,MN
Sponsor: 
WISH-TEXT.COM
 Personalized AI Greeting and Sympathy Cards for the Social Media.
Sponsor: 
WISH-TEXT.COM
 Personalized AI Greeting and Sympathy Cards for the Social Media.
---
---
Moscow vowed revenge Saturday for what it branded a "terrorist attack" after officials said Ukraine targeted a bridge linking Russia to the annexed Crimean peninsula with a missile strike overnight.
Ukraine did not comment on the alleged attack, while Russia's defense ministry said S-200 missiles were fired at the bridge, but were shot down and caused no damage.
"There can be no justification for such barbaric actions and they will not go unanswered," defense ministry spokeswoman Maria Zakharova said in a statement on Telegram Saturday.
It's at least the third attack in recent months on the 12-mile Kerch bridge, which Russian President Vladimir Putin opened to fanfare in 2018. The vital span enables all rail and road travel between Russia and Crimea and acts as a key resupply route for Moscow's forces occupying areas in southern Ukraine.
The missiles Russia claimed were fired at the bridge were guided, Cold War-era rockets originally designed to target aircraft, although they have since been converted to attack other infrastructure, the Ukrainian website Euromaidan Press reported last month.
Russian Foreign Ministry's spokeswoman Maria Zakharova condemned the attempted attack on the Crimean bridge and vowed retaliation.
AP
In addition to the attempted missile strike, Russia said it shot down 20 Ukrainian drones near the peninsula as well.
The incident was the latest attempt to damage the bridge after it was struck by explosives last month, killing two people.
Russia's vow of retaliation came as Ukraine's counteroffensive, launched in June, is making "significant" strides, according to The Institute for the Study of War.
Keep up with today's most important news
Stay up on the very latest with Evening Update.
Ukrainian forces have forced the Russian military to deploy troops defending western Zaporizhia Oblast, which indicates Russian defenses "may be significantly degrading," the Washington-based think tank said in an assessment of the fighting posted late Friday.
The Security Service of Ukraine also posted video showing a drone strike destroying a "rare" Russian Terminator 2 tank-supporting vehicle, although the agency did not specify where or when the footage was taken.
The clip shows footage of the drone dive-bombing the vehicle, then another "kamikaze" drone hitting a tank that tried to tow the first vehicle away.
"Military counter-intelligence officers of the SBU arranged a doomsday for the Russian 'Terminator-2' BMPT analogue," the agency wrote in a post on Twitter sharing the clip. "This rare copy of the enemy's defense was burned by just a few hits of kamikaze drones. They tried to pull out the downed 'Terminator' with a T-80 tank, but it was also hit!"
While the Ukrainian push continues to take back territory, Russia pounded regions across the country with bombs.
The Russian military said it shot down 20 drones near the Crimean peninsula in addition to Ukrainian missiles.
via REUTERS
A 73-year-old woman was killed during a shelling in the Kharkiv region Saturday, and a police officer died during a bombing in the city of Zaporizhzhia, which has been under heavy bombardment by Russian forces.
Denise Brown, the United Nation's humanitarian coordinator in Ukraine, condemned the ongoing attack in Zaporizhzhia, where on Thursday missiles slammed into a hotel on the Dnipro River that commonly hosts UN personnel and other humanitarian workers, according to a statement posted to the UN website.
"I am appalled by the news that a hotel frequently used by United Nations personnel and our colleagues from NGOs supporting people affected by the war has been hit by a Russian strike in Zaporizhzhia shortly ago," Brown wrote. "It is utterly inadmissible."
And even as the war rages on, Ukrainian President Volodymyr Zelensky on Friday fired all the heads of the country's regional army recruitment centers after he said an investigation found widespread corruption including officials found taking bribes, transporting draft-eligible men across the border despite a wartime ban on doing so, and other corrupt practices, Al Jazeera reported.
Zelensky said 112 criminal offenses were opened against draft board officials.
"This system should be run by people who know exactly what war is and why cynicism and bribery during war is treason," he said, adding that those who were fired would be replaced by war veterans and wounded soldiers.
With Post Wires.