THE AMERICA ONE NEWS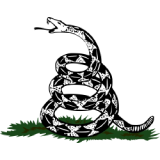 Dec 11, 2023  |  
0
 | Remer,MN
Sponsor: 
WISH-TEXT.COM
 Personalized AI Greeting and Sympathy Cards for the Social Media.
Sponsor: 
WISH-TEXT.COM
 Personalized AI Greeting and Sympathy Cards for the Social Media.
---
---
LOS ANGELES — Once the U.S. Open begins Thursday at the Los Angeles Country Club, 32 major championships will have been played with Rory McIlroy in the field since his last grand slam victory, at the 2014 PGA Championship.
That's a span approaching 10 years, which is too long for a player who has done everything but win major championships during that period and remained at or near the top of the world rankings.
As preposterous (and possibly disrespectful) as it may sound, we seem to have reached a point at which it almost feels as if McIlroy is seeking his first career victory in a major despite the fact that he has won four.
The question is whether he can end that drought this week despite his life on and off the course having become a tempest of distractions?
McIlroy is so due to win a fifth career major championship it must hurt him inside.
The curious (maddening?) thing is that it's not as if McIlroy hasn't been competitive at majors. He finished tied for seventh at the PGA Championship last month and has 18 top-10 finishes in majors since his last win, including nine in the top five.
And it's not as if McIlroy hasn't been able to win tournaments since his last victory at a major, either — he has won 14 of them.
Rory McIlroy of Northern Ireland hits his first shot on the 16th hole during the second round of the RBC Canadian Open.
Getty Images
So, what gives?
First, it seems McIlroy has placed too much pressure on himself to end the drought of major victories, particularly at the Masters — which is the only major that stands between him and completing the rare career Grand Slam.
Second, McIlroy seems to have bitten off more than he can chew away from the golf course and that has adversely affected his performance on it — mostly in majors.
He has had some joyous natural distractions since that 2014 PGA Championship win, such as getting married and having his first child.
The biggest distraction of all, though, has been his all-in support of the PGA Tour (both publicly and privately) in its fight against LIV Golf, the controversial Saudi-backed tour that had been seen as a threat
That appears to have caught up to McIlroy and come to a crescendo of sorts with the stunning announcement this past week of a merger between the PGA Tour and LIV Golf — news that didn't sit well with most players, including McIlroy.
Most upsetting was the fact PGA Tour commissioner Jay Monahan, despite the dogged work McIlroy has done to support him and the tour publicly, kept him in the dark, like the rest of the players. It was a disingenuous slap in the face — particularly to McIlroy — considering how Monahan has always crowed about the PGA Tour being a player-driven organization.
In the aftermath of the announcement, McIlroy did his best to make sense of it all and maintained public support for Monahan, though he did say: "It's hard for me to not sit up here and feel somewhat like a sacrificial lamb, and feeling like I've put myself out there and this is what happens. [Tuesday] was tough. I think the shock of it, the surprise of it … I wasn't looking forward to this, to be honest with you.''
McIlroy, who continued to profess, "I hate LIV,'' then did his best to spin the scenario positive.
"Removing myself from the situation, I see how this is better for the game of golf,'' he said. "There's no denying that. But for me as an individual, yeah, I … there's just going to have to be conversations that are had.''
Those conversations should have been had before the announcement of the merger was made.
Rory McIlroy walks off the tee box after hitting his first shot on the 3rd hole during the first round of the RBC Canadian Open.
Getty Images
Now, though, McIlroy needs to end all conversations about anything other than trying to figure out to become a major champion again. He simply has played too well not to have won another one. It's time.
Asked on Thursday, after shooting 1-under in the opening round of his title defense of the RBC Canadian Open to stand in a tie for 37th, whether he needs to look after himself a little more instead of taking on so much responsibility as a PGA Tour spokesperson, McIlroy didn't argue against it.
"This is business, and my job is playing golf at the end of the day,'' he said. "So, the more that I can focus on that and focus on the birdies and the bogeys instead of the stuff that's happened in the board room, I'll be much happier.''
That's the only formula that figures to produce major championship No. 5 after he has gone those 32 majors without hoisting a chalice.