THE AMERICA FIRST NEWS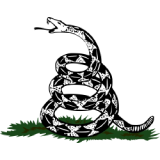 Sep 26, 2023  |  
0
 | Remer,MN
Sponsor: 
WISH-TEXT.COM
 Craft Personalized Messages With Ease! Wish It? Text It!
Sponsor: 
WISH-TEXT.COM
 Craft Personalized Messages With Ease! Wish It? Text It!
---
---
Woke New York Democratic pols from Buffalo to Brooklyn have made racist rhetoric about white people a central pillar of their message to voters.
At the local, statewide and national level, left-wing, mostly socialist, elected officials have decried without repercussion that white people live in their neighborhoods, argued they should not be eligible for certain jobs, and issued broad demonizing statements.
"Anti-whiteness is the fundamental premise of the left. All that is needed to take out an institution or an individual is to publicly observe that that individual is white or that that institution (Western science, Western medicine, classical music, European art) has historically been majority white or may still be majority white today," Heather Mac Donald, a scholar at the Manhattan Institute, told The Post.
"Biden routinely says that white people have an enduring problem with racism, we represent the dark soul of the US," Mac Donald added.
Some pols, such as East New York City Councilman Charles Barron, even boast of anti-white bonafides.
Chi Ossé said the next speaker of the Council should not be "a cis white man."
"I have the distinct honor to be able to come before you and say I actually lost white population in my community," Barron said in June 2019, during a national summit on gentrification, while wearing a Mao suit.
"If you see one or two or three or four or five whites in my neighborhood, they're passing through."
Glenn Loury, an economist and professor at Brown University, who is black, called Democrats' anti-white crusade "a pernicious double standard."
"I'm firmly convinced that backlash is coming, he said. " 'Whites' won't take this lying down for much longer. People engaged in this casual 'white-bashing' will rue the day when that sleeping giant is awakened."
Here are the hateful highlights:
Rep. Alexandria Ocasio-Cortez
Rep. Alexandria Ocasio-Cortez (D-NY) has criticized the Capitol's many portraits and statues of white men.
CQ-Roll Call, Inc via Getty Images
AOC has used her powerful voice on Twitter to take on the issue of too many statues of white people in Washington: "We have 100+ statues and portraits in the Capitol. Almost all of them are of white men. The erasure of women & BIPOC from American history is a feature of white supremacy."
AOC, who is of Puerto Rican heritage, and her white fiancé, Riley Roberts, produced a video in 2020 which covered "combating racism as a white person."
City Comptroller Brad Lander
Brad Lander critiques the voting patterns of white Americans.
Getty Images
He often lambastes the voting patterns of white Americans. "It's deeply depressing to live in a country where so many people vote for racist authoritarianism," he moaned as the results of the 2020 presidential election were being tabulated.
City Council member Chi Ossé
The Brooklyn Democratic Socialist is among the chamber's most prominent anti-white race-baiters.
In the months before the council's speaker election, Ossé bluntly said that a "cis white man" should not be considered for the job.
In other posts Ossé has chided the "incredibly white Animals Rights Movement" and criticized the New York Times for endorsing too many white men for Congress.
"Don't trust white people with 0 friends of color in their circle." he warned in May 2019.
Chi Ossé is outspoken on issues of race.
Getty Images
City Council member Sandy Nurse 
The Brooklyn lawmaker has warned her constituents about the violence of white people in sweeping terms.
"White people are just outright murdering Black people with full impunity. We are headed for a very long summer of rage. #NoJusticeNoPeace," she said in June 2020 in response to the death of a BLM protester in Nebraska. "What more can actually be said? We have a national crisis of white men and boys massacring people across the country," she added in March 2021 in a tweet.
City Council member Tiffany Caban
The Queens councilwoman, during a protest focusing on "restorative justice," tweeted in April: "Carolina, a 9th grader from Staten Island is sick of being patrolled and supervised by white police officers."
Tiffany Caban focuses on "restorative justice."
AP
City Council member Lincoln Restler
A charter member of the City Council's resident silver spoon caucus, Williamsburg socialist Lincoln Restler attended the Packer Collegiate Institute (where tuition today runs a cool $54,040 per year). He is the son of Peter Restler — a wealthy private equity entrepreneur.
In a tweet from July 2020, Restler, who is white, took issue with Justin Cohen, another white candidate, who unsuccessfully sought the Democratic nomination for an Assembly seat in Bedford-Stuyvesant. "Most offensive was the white guy who moved into Bed-Stuy. Yes – Bed-Stuy, iconic home of Bk Black community – to run for assembly this year. At least he lost," Restler wrote.
In 2016 Restler posted an Instagram photo of his smiling sister holding a sign, "f—k whiteness."
Socialist Lincoln Restler comes from a silver spoon background.
Assemblyman Zohran Mamdani
The Ugandan-born lawmaker representing Queens went on a multi-tweet tirade complaining about white people winning too many honors at the 2015 Academy Awards: "My final bet is that winners of best visual effects, adapted screenplay and original screenplay are white. Also willing to bet that winners of best costume, editing, makeup/hair, score, production design, sound editing, & sound mixing are white. I'm willing to bet that winners of best actor, actress, supporting actor, supporting actress, director, and cinematographer are all white."
Assemblywoman Emily Gallagher
The Brooklynite posted her own homilies about whiteness online in the form of self-flagellation: "Grateful to recognize Juneteenth, a day for Black communities to honor what they've endured, while we white people reflect on our violent racist history. I am devoted to working hard towards ending the horrendous harms that white supremacy continues to do in our nation," she said.
Note: You can use @chatbot mention tag to interact with ChatGPT language model in comments. Neither your comment, nor the generated responses will appear in "Comments" or "News & Views" streams.