THE AMERICA FIRST NEWS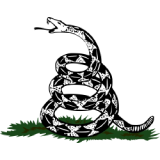 Jun 7, 2023  |  
0
 | Remer,MN
AM1.NEWS
The American Majority
The go-to-site for the news WE read. @am1_news
The go-to-site for the news WE read. : Created and operated in USA. Contact : support@am1.news : @am1_news
AM1.NEWS: The go-to-site for the news WE read : Contact: support@am1.news : Twitter @am1_news: The Internet of Us™ : AM1.NEWS
---
---
The NYPD is in a social media war with brazen all terrain vehicle thieves who filmed themselves stealing the confiscated rides from a tow truck and posted the footage to Twitter.
The clueless crooks — on dirt bikes and ATVs — gleefully recorded themselves last month surrounding a moving tow truck with a flatbed on the Bruckner Expressway Service Road at Bruckner Boulevard.
After forcing the truck to the side of the road, multiple masked marauders jump onto the flatbed and removed an ATV that was being towed, the 22-second footage shows.
"Look at this s–t! Stopped a tow truck! Let's go. Let's f–king go! Yeah!" yells one thief.
The group sped off on the eastbound Bruckner Expressway Service Road. The tow truck operator was not hurt, police said.
The effort was for naught: the stolen ATV was abandoned a short distance away and recovered by cops, the NYPD said.
This week, the department answered the brash bandits with its own 40-second clip.
"This video was brought to our attention last week. This is our city, not yours," NYPD Chief of Patrol John Chell declares in the April 3 Instagram post by Chief of Department Jeffrey Maddrey.
"Watch our response. We know who you are and you know who you are. To be continued."
The NYPD answered the taunts with a video of their own and an arrest.
Instagram @nypdchiefofdept
Cops put out an alert in connection with the stolen ATV.
Crime Stoppers
The NYPD video opens with footage from the March 26 incident with the tow truck, flicks to a screenshot of a "SpongeBob SquarePants" timecard saying "One Week Later," and then shows cops taking an individual into custody. The suspect, Christian Peralta, 31, was charged with robbery, grand larceny, and reckless endangerment charges for the tow truck incident.
The NYPD video ends to the tune of Wiz Khalifa's "We Dem Boyz."
Chell closes the video by pronouncing, "# We Outside 2."
Brazen thieves stole an ATV and recorded the theft.
Instagram @stuntman617
The same day of the Finest's post, Maddrey tweeted: "This summer, the streets will definitely be hot. Hundreds of your new extensively trained Community Response Team officers will be hitting the streets and taking back your neighborhoods from illegal cars, ATVs, and dirt bikes. Suns out, cops out."
Maddrey also posted a video to his Instagram warning, "We're not playing this summer."
In the video, Chell addresses the city's Finest.
Multiple masked marauders jump onto the flatbed and removed an ATV that was being towed.
Crime Stoppers
"This is a city effort. The number one thing that's killing us are these ATVs and the cars. Well it stops now!" he said in the clip. "… We're no longer going to be taunted by these guys and gals on their bikes. Trust me, if we start grabbing [the vehicles] like we did last summer and we start boosting it to their Google page and their TikTok, it sends a message.".
Riding dirt bikes and ATVs on NYC roadways and sidewalks is illegal, according to the NYPD. Those caught riding on city streets or sidewalks could be subject to fines or arrest and the vehicle's seizure.
As of April 1, NYPD's Patrol Services Bureau has seized more than 1,600 motorcycles, ATVs, scooters/mopeds, and dirt bikes this year.
As of April 1, NYPD's Patrol Services Bureau have seized more than 1,600 motorcycles, ATVs, scooters/mopeds and dirt bikes this year.
Instagram @nypdchiefofdept
The NYPD did not immediately have numbers for the same time period in 2022, but said from Jan. 1 through July 18 of that year, 2,646 ATVS and dirt bikes were confiscated, while 1,379 were taken in the same span in 2021.
Joseph Giacalone, a retired NYPD sergeant and adjunct professor at John Jay College of Criminal Justice cheered the department clapping back at criminals.
"Fight fire with fire," he said.
"It's amazing how criminals can't help themselves and post everything on social media," he said, adding, "If you are that dumb, you deserve to get arrested. Whomever thought taunting the cops was a great idea for street cred, misread the room." 
Note: You can use @chatbot mention tag to interact with ChatGPT language model in comments. Neither your comment, nor the generated responses will appear in "Comments" or "News & Views" streams.