THE AMERICA FIRST NEWS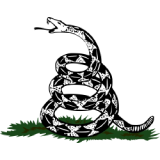 Jun 7, 2023  |  
0
 | Remer,MN
AM1.NEWS
The American Majority
The go-to-site for the news WE read. @am1_news
The go-to-site for the news WE read. : Created and operated in USA. Contact : support@am1.news : @am1_news
AM1.NEWS: The go-to-site for the news WE read : Contact: support@am1.news : Twitter @am1_news: The Internet of Us™ : AM1.NEWS
---
---
Kids in New York schools could be doing even worse on state exams than we thought – because educrats are cloaking failure with misleading stats.
An analysis by The Post of the 2022 statewide test results in English and math found that the state fudged its overall results by ignoring the nearly 20% of kids who went untested — most because they refused to take the exams altogether.
So while the state Education Department claimed in October that New York state students in grades 3-8 achieved a 47% proficiency rate in English Language Arts in 2022, only 38% of kids actually demonstrated proficiency on the standardized tests.
And while the department's State Report Card claims a combined 41% proficiency rate on state math tests, including high-school level Regents tests taken by some middle schoolers, the rate sinks to just 34% when all students are taken into account.
PS 95 Eastwood in Queens has impressive test scores — but few of its students actually took the tests, state data reveals.
Brigitte Stelzer
In one shocking example, the state data awards a sky-high 90% ELA proficiency rate to PS 95 Eastwood in Jamaica, Queens. But only 136 of the school's 602 students sat for the exam — a huge 77% refusal rate. Overall, only 123 students, or 20%, actually demonstrated proficiency by passing the test.
Public School 172 Beacon in Sunset Park, Brooklyn achieved a 96% math proficiency rate last year, according to the state data. But more than half of the school's 224 kids, 56%, opted out of the test. The school's high rating is based on just 99 test-takers — nearly all of whom seem to be math whizzes. Not a single student got the exam's lowest score of 1.
When PS 172's entire student body is taken into account, only 42% of its students — 95 kids altogether — tested at or above grade level in math.
A fifth-grader takes New York's 2017 state math test.
Newsday via Getty Images
Statewide, 211,043 kids — 18.5% of 1,140,929 eligible students — did not sit for the state's math exams, according to publicly reported data. More than 213,000 elementary and middle-school students, or 18.7%, opted out of the 2022 ELA tests or had medical or other exemptions.
The 2022 "Not Tested" rate was slightly higher than the 17% seen in 2019, before pandemic school closures upended New York's standardized testing schedule.
"This year, some school districts had half to three-fourths of students opting out," an education insider told The Post. "How are we to assess whether our kids are learning if so many students are not taking the test?"
Fred Smith, a former test analyst for the city Department of Education, said the stats make the state's tests "virtually useless" as a gauge of student performance.
Third-graders who opted out of state tests in 2017 read books while their classmates took the exam.
Newsday via Getty Images
"It's a totally insane program," Smith said. "The tests don't help students; they don't help teachers; they really don't provide any reliable information on kids' performance. It's just done because it's always been done."
In New York City, where 12% of students opted out of the 2022 state tests, the differences between the reported proficiency rates and the actual ones are less stark.
The city reported in September that 38% of kids in grades 3-8 achieved math proficiency in 2022, a drop of nearly 8 percentage points from 2019, when 46% of students made the grade. Including opt-outs brings math proficiency among city public school students down to 37%.
City students' ELA proficiency for 2022 drops 5 percentage points, to 44%, once opt-outs are taken into account, the analysis found — rather than the 49% level originally reported.
A state education department official said that high levels of test refusal "do not impact the validity of proficiency rates."
"These figures reflect the progress of students who took the test," the official said. "The Department cannot speculate on how proficiency rates may have been impacted if those who refused had taken the Grades 3-8 assessments."
In 2018, in a win for the teachers' unions, Albany removed penalties for schools with high opt-out rates — five years after parents began to protest the high-stakes tests required by federally mandated Common Core curriculum standards.
Note: You can use @chatbot mention tag to interact with ChatGPT language model in comments. Neither your comment, nor the generated responses will appear in "Comments" or "News & Views" streams.