THE AMERICA FIRST NEWS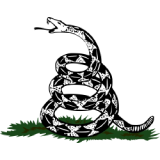 May 29, 2023  |  
0
 | Remer,MN
AM1.NEWS
The American Majority
The go-to-site for the news WE read. @am1_news
The go-to-site for the news WE read. : Created and operated in USA. Contact : support@am1.news : @am1_news
AM1.NEWS: The go-to-site for the news WE read : Contact: support@am1.news : Twitter @am1_news: The Internet of Us™ : AM1.NEWS
---
---
The instigator was properly applied when Ross Colton jumped Braden Schneider after the Rangers defenseman delivered a perfectly timed (and perfectly legal) shoulder-to-chest blow that qualified for the full Madden treatment — Boom! — on Nick Paul when the Lightning center tried to enter the offensive zone.
Paul went full Batman effect — Splat! — in the final minute of the second period of Wednesday's throwback match at the Garden. As has become the perverted norm in the new NHL, players who deliver thunderous clean hits must defend themselves against snowflakes on the other side.
So the 21-year-old Schneider, who quite seemed to be enjoying himself, by the way, was forced to throw down with Colton. Referees Chris Rooney and Tom Chmielewski got it right, assessing Colton 2-plus-10 for instigating plus the same 5:00 for fighting handed to Schneider. The rule was applied properly.
But the rule should be changed. Players who fight when attacked after clean hits should receive no penalty at all for simply defending themselves. What was Schneider's transgression, deciding not to allow himself to be beaten up?
The general managers discussed this epidemic at their meeting late last month without coming to a resolution to the problem. Some didn't think it was a problem at all.
At the time, 89 of the total 271 fights came after a legal hit. Referees called 21 instigator penalties, when 89 would have been justified. But referees don't call the rule book as much as they attempt to manage the game. They lean toward a sum-zero approach. Who asked them?
But if you're asking me — as I am certain Gary Bettman and the Board are — the first step is absolution for players who fight when forced to respond after delivering a clean blow. That would go whether an instigator is or not called. That would mean no less than a five-minute power play.
That might reverse this trend.
Tampa Bay Lightning center Ross Colton (79) fights New York Rangers defenseman Braden Schneider (4) during the second period on Wednesday.
USA TODAY Sports via Reuters Con
Let's take you back to the final week of the 1988-89 NHL season. Mats Sundin would be available as the first-overall pick of the draft. A draft lottery was not in place, the first version not introduced until 1995. Last overall meant first overall.
With a week and four games to go, the Islanders were ensconced in 21st-overall in a 21-team league. They held a six-point "lead" over Quebec with 55 points to the Nordiques' 61.
The Islanders then took two of their next three games while the Nordiques lost three straight. One was in overtime, but that was a more enlightened time when there was no such thing as a loser's point. With one game to go, the Islanders still held a two-point edge for last/first while Quebec held the tiebreaker.
All they had to do was lose their final game of the season that would be played at the Garden. Of course, the Rangers were in complete disarray. GM Phil Esposito was behind the bench after firing head coach Michel Bergeron one day earlier.
Phil Esposito
Steven Hirsch
The Islanders' desperation (well, there wasn't much) could not compete with the Rangers' dysfunction (of which there was much). Final score: Islanders 6, Blueshirts 4, to finish with three victories in the final four games.
While the Nordiques were defeated in Buffalo to send the season with a four-game losing streak.
The standings: Quebec 61 points with 27 victories, the Islanders 61 points with 28 victories.
To the losers, went the spoils.
First overall: Sundin.
Second overall: Dave Chyzowski.
Imagine the uproar had this kind of scenario played out now.
The Islanders GM, by the way, was still Bill Torrey.
Then there are the current Ducks, who got it together just in time to descend to last overall (by a tiebreak over both Chicago and Columbus) by losing nine straight in regulation while scoring a sum of 14 goals heading into Saturday night's match in Arizona. Three home games follow.
I wonder to what degree Washington will defer a desperately needed rebuild in order to enable Alex Ovechkin's pursuit of Wayne Gretzky's NHL career goal-scoring record.
Alex Ovechkin
USA TODAY Sports via Reuters Con
Ovechkin, who had scored 42 goals this season entering Saturday, was 72 shy of The Great One's 894. So maybe the Capitals will only need to subjugate themselves to the Putinista for two more seasons over which they stand to become a unique example of an NHL team putting the name on the back of the jersey ahead of the logo on its front.
The proving ground still lays ahead in the postseason, but I'd say that Alex Georgiev has convincingly proven his long-held personal belief and assertion that he could be a No. 1 if given the opportunity.
Out of the shadows of both Henrik Lundqvist and Igor Shesterkin, the netminder has gone 10-2 with a 2.15 GAA and a .919 save percentage over his past 12 games to help lead the charge to first place for the defending champion Avalanche, who are even almost healthy.
Well, at least no NHL team has ever chosen to tank the chance of making the playoffs in order to protect a top-10 draft pick the way the basketball Mavericks just did.
And at least no NHL team has worn a uniform's sponsor patch as ham-handedly as the baseball Mets did for their home opener.
Note: You can use @chatbot mention tag to interact with ChatGPT language model in comments. Neither your comment, nor the generated responses will appear in "Comments" or "News & Views" streams.