THE AMERICA ONE NEWS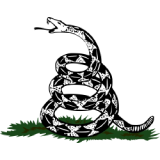 Dec 3, 2023  |  
0
 | Remer,MN
Sponsor: 
WISH-TEXT.COM
 Personalized AI Greeting and Sympathy Cards for the Social Media.
Sponsor: 
WISH-TEXT.COM
 Personalized AI Greeting and Sympathy Cards for the Social Media.
---
---
All season long, Paxton's storyline has felt like a bit of an afterthought. Once the king of his high school, he didn't quite reach the same heights of popularity at ASU and promptly dropped out, returning to his school to be the assistant swim coach. Never Have I Ever Season 4 hasn't really delved deeper into that decision until now in "…had an identity crisis," a Paxton-centric episode narrated by Gigi Hadid.
The crux of the episode is spent growing Paxton's coaching role when he agrees to help Eric Perkins with his swim technique before tryouts. Eric, a member of Fabiola's robotics club, isn't exactly gifted when it comes to swimming, but he has a determination to try despite failure and through hard work (and a strict regimen of extra practice with Paxton), Eric takes a step toward his goal of making the team: he's named a JV Alternate. Eric's determination and willingness to embrace failure forces Paxton to reflect on how quickly he quit ASU when things got tough. He admits to Devi that he kind of regrets the decision to leave, while also giving her advice to play it cool with Akshara, the Princeton admissions counselor whom Devi has been calling obsessively offscreen. 
The former flames have a moment when they get locked in the equipment closet that really underscores how far Devi has come in her internal journey. She calls back to something Paxton said when they broke up: they couldn't be together until Devi liked herself. And now, in her senior year, it seems like she's finally at that place where she isn't desperately trying to prove something to herself and everyone else. Paxton and Devi share a tender kiss that is promptly broken up by the Coach who is finally able to get the door open, but Devi later says that the moment felt like closure for her. When Ben makes a brief appearance to rag on Devi, Paxton picks up on the "vibes" between the two, solidifying Ben as Devi's endgame and putting a nice end to her romance with Paxton.
It's clear that Paxton thought coming back to high school, even in this non-student way, would be a way to relive the glory days and he's been doing everything he can to cling onto his previous identity, including skipping every faculty event that would take him further away from who he used to be at the school. But he's quickly learning that there are new rules and expectations for him: People who used to look up to him are calling him a loser behind his back; he's throwing accidental ragers at his house that his new coworker Ms. Thompson looks down on; and he's kissing students (even if he used to date Devi, it's crossing a line in his new role). After all that could go wrong does, he turns to his mom for a pep talk and she reassures him that he's far too young to have his entire life figured out already. 
One complaint of this final season? Not enough Trent. And if there was ever a place to add more of his second year senior antics into the storyline — especially given his broken heart at the hands of Eleanor — this episode would have been the place to do it. 
By episode's end, Paxton has decided to go all in on his new role. He arrives at the Cuisines of the World faculty pot luck with a dish in hand, and even volunteers for the student help hotline. There's a burgeoning relationship with the other Ms. Thompson, which may or may not become romantic in episodes to come (on one hand, she doesn't seem like the type to break the rules and date her coworker; on the other, this is TV). I don't think we'll see too much more of Paxton in the remaining episodes as his arc feels like it's coming to a close, but I do think we may see him put on the ASU colors again and give college another shot. 
Radhika Menon (@menonrad) is a TV-obsessed writer based in Los Angeles. Her work has appeared on Vulture, Teen Vogue, Paste Magazine, and more. At any given moment, she can ruminate at length over Friday Night Lights, the University of Michigan, and the perfect slice of pizza. You may call her Rad.