THE AMERICA ONE NEWS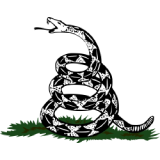 Dec 2, 2023  |  
0
 | Remer,MN
Sponsor: 
WISH-TEXT.COM
 Personalized AI Greeting and Sympathy Cards for the Social Media.
Sponsor: 
WISH-TEXT.COM
 Personalized AI Greeting and Sympathy Cards for the Social Media.
---
---
Most of the Nets' heavy lifting this offseason already has been done. That doesn't mean, however, there are no more decisions to make. 
The Nets still have three more players to add, a two-way spot and a couple of training camp invites. But far more important could be their extension decisions — or at least "decision" singular, on Spencer Dinwiddie. 
Both Dinwiddie and Ben Simmons are now extension eligible. And though it's a near-given that Simmons won't be getting extended, Dinwiddie is at least a real possibility. Will he be a probability? That likely will depend on whether the price is right. 
Of all the players on the roster, Dinwiddie and center Nic Claxton — who have been training together this offseason in California — have the most history with the Nets. Claxton is a 2019 second-round pick, and Dinwiddie has logged 300 games in two stints as a Net. There are some in the organization who want to see him add to that.
Dinwiddie is in the final year of his current contract, carrying a $20.36 million cap hit. But he became extension eligible on Monday and can ink a four-year, $128 million deal. 
Granted, that will not happen. But draw a Venn diagram of what he can get paid, what the Nets are willing to pay, and what he's willing to take. Where will the circles overlap? 
Spencer Dinwiddie is in the final year of his contract.
Noah K. Murray for the NY Post
Across the East River, Josh Hart just re-signed with the Knicks on a four-year, $81 million pact. The business-savvy Dinwiddie — regarded as a better player than Hart — is surely aware of where he would fit into the marketplace, either now or as a 2024 unrestricted free agent. 
Follow all the basketball buzz in Brooklyn
Sign up for Inside the Nets by Brian Lewis, exclusively on Sports+.
And make no mistake, though Nets general manager Sean Marks has to be concerned with today, he can't be blind to tomorrow. The summer of 2024 has to be considered. Letting him hit unrestricted free agency then could be expensive, but letting him walk for nothing then could be costlier in a different way. 
Dinwiddie's training partner, Claxton, is one of the NBA's bigger bargains right now. But the Nets are unable to extend the young center now (he'll be eligible on the two-year anniversary of his signing, which was last summer), so Claxton should become one of the top 10 unrestricted free agents in 2024. 
Claxton could easily double his current $9.6 million salary, and rest assured figuring out how they're going to afford that is on the Nets' minds. Or it should be. 
Overpaying Dinwiddie could hurt. But extending him at the right place would help. 
Granted, both sides could let it ride. Dinwiddie has done that before, and after he was stuck toiling on below-market deals in the past, he could again. 
Dinwiddie's earlier three-year, $34 million contract was repeatedly pointed to as one of the most team-friendly deals in the league. He opted out of the final season seeking a five-year, $125 million windfall two summers ago and had to settle for a three-year, $54 million pact. It's hard to see him leaving too much on the table. 
Spencer Dinwiddie often played on team-friendly deals earlier in his career.
Noah K. Murray for the NY Post
For the Nets, it's easy to see why there would at least be some interest in locking up Dinwiddie now. Yes, his shooting is streaky and his efficiency is spotty. But the 30-year-old provides veteran leadership, corporate knowledge and is the only shot creator on a roster desperately crying out for exactly that. 
Since he came back to Brooklyn in the Kyrie Irving trade and stepped into Irving's vacated point guard spot on Feb. 6, Dinwiddie was second in the league in both assists (236) and points assisted (610). 
Irving, James Harden and Kevin Durant are all gone, and have taken their playmaking with them. Simmons has alternated between absent and ineffective. If Dinwiddie wasn't creating looks, the Nets all too often simply didn't get created. 
The Nets' Spencer Dinwiddie decision will have plenty of long-term ramifications.
Noah K. Murray for the NY Post
Though Dinwiddie's 9.1 assists average from Feb. 6 on was fifth-best among all players who logged at least 15 games, the Nets' 24.5 were just 22nd in that span. Improved playmaking is an absolute must this coming season. 
A healthy Simmons would help. The Nets have added Dennis Smith Jr. And Dinwiddie is still under contract for this season. But extending him beyond that could be a viable plan — if the price is right.