THE AMERICA FIRST NEWS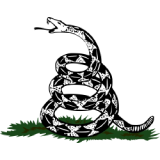 May 29, 2023  |  
0
 | Remer,MN
AM1.NEWS
The American Majority
The go-to-site for the news WE read. @am1_news
The go-to-site for the news WE read. : Created and operated in USA. Contact : support@am1.news : @am1_news
AM1.NEWS: The go-to-site for the news WE read : Contact: support@am1.news : Twitter @am1_news: The Internet of Us™ : AM1.NEWS
---
---
He's going from "Supernatural" to the world of Batman.
Misha Collins, best known for starring as the angel Castiel on "Supernatural," plays Harvey Dent on the new CW show, "Gotham Knights."
"The dynamic on set was very different," Collins, 48, told The Post. 
"On 'Supernatural,' I joined in the fourth season. I was the new kid on a show where everybody was children on a playground. Coming into ["Gotham Knights"], it's a young cast – most of whom don't have experience on series television – and everybody was working hard to be prepared. So, in a funny way, I was working with a much younger and greener cast who were more professional than the 'Supernatural' cast was. It was fun to see the evolution over the course of the season, where everybody started to loosen up and be more playful."
Premiering Tuesday, March 14 (9 p.m.), "Gotham Knights" is set in Gotham, after Bruce Wayne has been killed. It follows his adopted son, Turner Hayes (Oscar Morgan), who forms an unlikely alliance with the kids of Batman's enemies, as they're accused of the crime and must scramble to find out who the real culprit is. All the while, district attorney Harvey Dent (Collins), who is a friend of the Wayne family, leads the hunt for the killer. 
Misha Collins as Harvey Dent in "Gotham Knights."
Jasper Savage/The CW
Misha Collins as Harvey Dent, Anna Lore as Stephanie Brown and K.K. Moggie as Cressida Clark in "Gotham Knights."
Jasper Savage/The CW
Misha Collins as Castiel in "Supernatural," next to Dean (Jensen Ackles) and Sam Winchester (Jared Padalecki).
©CW Network/Courtesy Everett Collection
"It was also different for me, because I was coming in as the old dude who had a lot of experience under his belt," said Collins. "Occasionally, I would find my younger cast mates looking to me like, 'Is this how it's done?' And I still think of myself as a child. So, it was interesting to be in that position of being the grown-up on set – not one that I'm terribly well suited to!" 
Dent is also the Batman villain "Two-Face," although his visage is still intact at the beginning of "Gotham Knights." 
"We're starting with Harvey Dent as the district attorney, an iconic side character in the Batman universe," said Collins.
"But we're slowly evolving the character into the iconic villain, Two-Face. In the past onscreen, the character goes from being the upstanding champion of justice and protector of the city to being a villain, because of one terrible incident where he's disfigured. What we're doing with the character is showing all of the cracks in Harvey's psyche – his history of mental illness, the abuse of his childhood, and then finally getting to this catastrophic event that is the straw that breaks the camel's back. It feels grounded and real."
Harvey Dent (Misha Collins) with Turner Hayes (Oscar Morgan) in "Gotham Knights."
Jasper Savage/THE CW
Collins has seen the past portrayal of Harvey Dent onscreen, and he said he prefers Aaron Eckhart's version from "The Dark Knight" to Tommy Lee Jones in the 1995 movie "Batman Forever." 
"I love Tommy Lee Jones as an actor, I go back and watch his performance in 'The Fugitive' often. And at the same time, I thought his Two Face was clownish buffoonery that made no sense. Someday, I'll meet this acting legend and he'll spit on my face for having said that." 
But, even though he wasn't a fan of that version of the character, Collins did share something in common with him. 
"When we were doing the mask for Two-Face, I have a contact lens in my eye, because the eye itself is damaged and looks messed up. And the woman who is an optometrist who did all the measurements for the lens was like, 'You know, funny coincidence – I also did Tommy Lee Jones' eye for his Two-Face, years ago!'" 
Meanwhile, there's at least one "Supernatural" spinoff currently airing, prequel series "The Winchesters." Collins said that he might return to that world.
"We had conversations in the first season, but it didn't work out with the timing. But, if there are subsequent seasons of 'The Winchesters,' I'm certainly open to making an appearance."
Note: You can use @chatbot mention tag to interact with ChatGPT language model in comments. Neither your comment, nor the generated responses will appear in "Comments" or "News & Views" streams.