THE AMERICA FIRST NEWS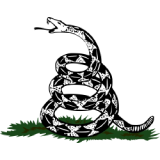 Sep 29, 2023  |  
0
 | Remer,MN
Sponsor: 
WISH-TEXT.COM
 Craft Personalized Messages With Ease! Wish It? Text It!
Sponsor: 
WISH-TEXT.COM
 Craft Personalized Messages With Ease! Wish It? Text It!
---
---
HE LEFT Fairleigh Dickinson 43 years ago this April 1 to become a legendary public relations director for the Mets, but FDU never left him.
"When I was at school, it was Fairleigh Ridiculous this, Fairleigh Ridiculous that … where is Fairleigh Dickinson? Where is Rutherford? Where is Teaneck?" Jay Horwitz told The Post on Saturday. "In my eight years there, we lost in 34 different states. Al LoBalbo, who was the coach when I was there, he was trying to spread the name of FDU basketball. So we would be the first game on everybody's schedule — like Texas, and Florida State, we played in Brigham Young and Utah.
"We lost most of the time, and after a while, you're sick of all the name calls and ridicule stuff.
"It was a good feeling to see what they did last night. Hopefully, the jokes will stop for at least a day now."
Horwitz was filled with pride watching FDU become the second 16-seed to shock a 1-seed (Purdue) on Friday night and capture the imagination of the nation, the way UMBC did five years ago against Virginia.
"God rest his soul, I'm sure Al's looking down in heaven, I'm sure he's very proud of what the FDU team did last night," Horwitz said.
LoBalbo was a defensive genius who left FDU to be Lou Carnesecca's longtime assistant at St. John's in 1980. LoBalbo (128-142 from 1969-79) played 62 percent of his games on the road. He is in the FDU Hall of Fame. He died in 2002.
Mets PR Director Jay Horwitz is feeling pride for his alma mater, FDU, for pulling off a massive upset.
Getty Images
"What happened [Friday] he really set in motion a long time ago," Horwitz said. "Because it was his dream for Fairleigh to be a player on the national scene. So we scheduled all these unwinnable games to try and raise money for a field house. We played in a small gym in Rutherford. Al's dream was to sacrifice wins and losses to get recruits, to go to Georgia, to go to Utah, to go Florida to play.
"We were always kind of like the sacrificial lambs. And Al knew that going in. But he did it with a purpose.
"What happened last night was really in my mind what Al was trying to do almost 40 years ago, 45 years ago. He wanted to have the home-and-home.
"That was his dream, to get return home games from these big-time schools to come to Jersey to play Fairleigh in a new arena which Fairleigh would have, which we now have. And unfortunately during his time there it never came to fruition."
Horwitz came to FDU from NYU and developed a friendship with LoBalbo. Just not at the very beginning on Dec. 1, 1972.
"We played University of Maine in Orono, Maine," Horwitz said. "And I wrote the names down wrong in the scorebook, and we started the game with two technical fouls, and we wound up losing the game, 68-67 in overtime. In that day, the SIDs keep the scorebook. Players on the court didn't have the right numbers.
"He walked by the scorer's table, he said, 'Now I know why NYU dropped friggin' basketball 'cause of idiots like you.' Our relationship did improve after that first game."
The high point was a 59-55 upset of Georgia in Athens early in the 1975-76 season that left the home crowd in stunned disbelief.
"We just shocked the s–t out of a big-time team," Horwitz said.
Horwitz was wooed by new Mets owners Fred Wilpon and Nelson Doubleday because of the countless human interest stories he engineered at FDU in an effort to draw attention to the school.
"We had an Arab and Israeli goalie on the same soccer team," Horwitz said. "We had a 43-year-old freshman football player [Mal Dixon]. We had a priest [John Piece] that played hockey. We had a [5-foot-5] baseball player [Steve Dembowski] who was hit by a pitch 128 times in four years. We had a wrestler with six kids. We had a football player who overcame Hodgkin's lymphoma.
Fairleigh Dickinson Knights forward Jo'el Emanuel celebrates defeating the Purdue Boilermakers at Nationwide Arena.
USA TODAY Sports
"We had a fencer, and I used to write these articles for the local paper, and the headline was — I don't want to give you the guy's name — 'Tom Smith beats Rutgers single-handedly.' And the guy had one arm. The fencer had one arm. So I got called into the president's office."
Franklin Jacobs was a world-class FDU high jumper who won the Millrose Games and jumped two feet over his head and set a world indoor record in 1978.
"I did have an All-American at Fairleigh Dickinson when I was there," Horwitz said. "A guy named Redonia Duck Jr. made the first-team All-America Name Team. He went by Red Duck. He was like a 6-6 center, he was a pretty good player.
"On the Teaneck campus, they had a duck pond in front of the campus, so I sat there with Red and I was throwing ducks into the water to get the ducks to migrate towards him. The cover of the press guide was Red Duck Jr. feeding ducks."
ESPN analyst Seth Greenberg played at FDU. Horwitz mentioned a road game at Texas.
"We had a couple of Jewish guys on the starting team," he said. "So I would put a Bob and a Ray when they were introduced. So 'starting at guard for Fairleigh Dickinson, Seth Ray Greenberg.' And 'starting at a small forward, Bob Lee Smith.' So I tried to make it southern."
Except the public address announcer wasn't sold.
"Are you making these names up?"
"No, we're not," Horwitz assured him, "we have a very southern team in New Jersey."
Then there was his radio interview before a game against Georgia Southern.
"Tell me a little about Fairleigh Dickinson."
"You know the actress Angie Dickinson?" Horwitz said. "Fairleigh was her husband. Fairleigh Dickinson is actually owned by Angie Dickinson and her husband Fairleigh."
Horwitz adds: "Which was not true."
One time he grew tired of answering, "Where is Fairleigh Dickinson located?"
"Halfway between Whippany Park and Ho-Ho-Kus," Horwitz said.
Horwitz helped put FDU on the map. Hopefully now it will be plastered on the map.
"I just feel really proud, I'm really happy for the school, happy for them they got the national recognition," Horwitz said. "Hopefully won't be laughing at Fairleigh Dickinson any more."
Note: You can use @chatbot mention tag to interact with ChatGPT language model in comments. Neither your comment, nor the generated responses will appear in "Comments" or "News & Views" streams.