THE AMERICA ONE NEWS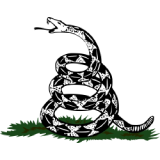 Dec 3, 2023  |  
0
 | Remer,MN
Sponsor: 
WISH-TEXT.COM
 Personalized AI Greeting and Sympathy Cards for the Social Media.
Sponsor: 
WISH-TEXT.COM
 Personalized AI Greeting and Sympathy Cards for the Social Media.
---
---
The Mets will welcome four new members to the franchise Hall of Fame on June 3. Before their Amazin' enshrinement, former players Al Leiter and Howard Johnson, announcers Gary Cohen and Howie Rose, and longtime media relations guru Jay Horwitz huddle with Steve Serby for some Q&A.
Q: Why is Al Leiter a Mets Hall of Famer?
Rose: Al wore his heart on, not only his sleeve, but across every fiber of his uniform. Al came to largely represent an era that was very successful for the Mets. … When you look at the way he persevered in that last game of the World Series in 2000, nobody could possibly have put in more into getting the Mets across the finish line that night than Al Leiter [142 pitches] did, and if not for that stinkin' little 38-hopper [by the Yankees' Luis Sojo], he might still be out there.
Q: Why is Howard Johnson a Mets Hall of Famer?
Cohen: Howard was the best player on the teams that he played on post-'86. The three years that he had. in '87, '89 and '91, were three of the best years that any Met has ever had. He was a switch-hitter with power and speed. He was always underrated, and this honor I hope finally takes Howard Johnson out of that perpetual state of being underrated, because he was a great, great New York Met.
Q: Why is Gary Cohen a Mets Hall of Famer?
Rose: Well, because you can't broadcast a game with any more proficiency than he does, and that goes for anybody in baseball and probably anybody who's ever done it certainly from a technical standpoint.
Q: Why is Howie Rose a Mets Hall of Famer?
Cohen: Howie is the greatest repository of Mets history and fandom that there is. There's no greater representative of the Mets fan base and historian of everything Mets than Howie Rose. And add to the fact that he is a great broadcaster of baseball in addition to all of the above.
Al Leiter pitching for the Mets
ASSOCIATED PRESS
Leiter: As a player, I knew these guys knew their s–t, they knew their history, and they cared. And they weren't unfair, but at times you gotta sometimes tell the truth, guys, and I was good with that. They're excellent.
Q: Why is Jay Horwitz a Mets Hall of Famer?
Rose: If he's not, nobody is!
Q: What do you recall about the 1977 trade of Tom Seaver to the Reds?
Rose: The abject depression, anger, frankly disbelief that there was any rationale that would have suggested that the Mets would have been better off without Tom Seaver. … It was something that in retrospect not only should never have happened, but was exacerbated by the fact that they brought him back all those years later, and [GM] Frank Cashen, in one of the most mystifying and misguided decisions, left him unprotected, and they lost him again when it seemed like they were finally putting everything back together. It's really one of the great tragedies of this franchise that Tom Seaver ever got away in the first place, and I don't think ever really was truly embraced or appreciated the way he should have been.
Q: Al, did you follow Seaver's career?
Leiter: He was the reason in many ways to be a Mets fan. He was a Renaissance Man. He was class, he was a gentleman, he carried himself as what I think you would want in your player as a professional. In the Leiter family, I'm the youngest of seven, my oldest brother John wanted to be Tom Seaver. He was The Franchise.
Q: Describe the young David Wright.
Johnson: I don't want you to think I predicted David would be a Hall of Famer after our time together in the minors. I knew he would be something special though. He always wanted to improve. … I could never give him enough work. He always wanted more. There is no doubt in my mind if not for the injuries he would be in the Hall. Even if he doesn't get elected, that in no way diminishes what he accomplished for his career. He was one of the best Mets ever. Perhaps even more importantly, he played the game the right way.
Howard Johnson with David Wright at Mets spring training in 2010.
Anthony J. Causi / New York Post
Leiter: I saw with David that he had the polish and the professionalism even as a young kid that he was gonna be more than just a really good baseball player, ultimately the captain. He cared, he was respectful, he wanted all of us to break him in, and we did.
Q: The young Jose Reyes?
Cohen: I just remember the day he got to the big leagues, we were in Texas, and he was a day shy of his 20th birthday … just the infectious enthusiasm from this guy was so off the charts from Day 1. I'd always thought that Mookie Wilson was the most exciting player I'd ever seen in a Mets uniform, and Jose is the only person that I can think of who belongs in that same conversation with Mookie. … He had everything that you want to see in a young ballplayer, and was so incredibly popular with the fans because of just the way he carried himself — he was electrifying, just electrifying.
Leiter: Even his athleticism and electric speed, I thought of like a [Rickey] Henderson.
Q: The young Doc Gooden?
Rose: Talk about spoiling us … '84 he basically kind of blows through a curtain the way — remember John Madden in that old Miller Lite commercial? — it was almost like Doc could just bang through like that and became a star from Day 1. I saw Sandy Koufax: I thought for a while, this is the closest thing to perfection imaginable. What Doc represented from the get-go was a level of not only brilliance, but also a certain charisma that I think even set him apart from Tom, in the sense that Doc was more of a gate attraction than even Tom ever was. … Howard, you certainly remember this, you played behind him … the opposition would put the ball in play, people would groan, because they got so accustomed to the strikeout, and with that, the thought that they might be witnessing a no-hitter or even a perfect game that night, that whenever anybody got a hit or drew a walk against him, there was this great disappointment. He was the most electrifying pitcher at that point that I'd ever seen.
Johnson: I never saw any major league hitter give up like guys would do against him. I saw some Hall of Fame hitters absolutely melt up when he would throw that breaking ball or that fastball. It just was a joke.
Q: The young Darryl Strawberry?
Johnson: When Straw would come up, it seemed like he always met the moment. We all fed off of Gary [Carter], we all fed on Keith [Hernandez], but Straw was the guy that really awed us every day.
Q: Al, when you think of the 2000 Subway Series, what pops into your head?
Leiter: We shoulda won Game 1. If we win Game 1, we are world champs. It was electric, it was exciting, every aspect of every pitch every single inning.
Q: What was your feeling when Roger Clemens threw the jagged end of the bat towards Mike Piazza, and should Piazza have charged the mound?
LEITER: That's a thing where you just go, or not, and I don't know whether Mike — I never even asked him: Was it more in regard to not wanting to be suspended for a game in the World Series?
Mets radio voice Howie Rose
Robert Sabo for NY Post
Q: Describe Piazza's post-9/11 home run.
Rose: I was doing TV that night, and we got a visit from the MSG network executives a few hours before the game in the booth. And they said, "This is a very solemn, somber night, and there's going to be in all likelihood, a different mindset about this game than any of us have ever seen. So I don't want you to overreact. … But above all, do not make any references to words that may be part of the baseball vernacular that might offend certain people. .. so don't talk about bombs, explosions, things like that." So I'm going, "This one's got a chance … " Yeah, it's got a chance to wind up over the Whitestone Bridge or something. [Fran] Healy, who did not have a good relationship at all with the MSG executives, didn't care what the mandate was. Once all the initial celebration of the home run quieted down, Healy, almost defiantly — "This place has been waiting all night to ex-plode, and it just ex-ploded!"
Q: 1986 Mets versus 1969 Mets: Who wins?
Rose: The '86 Mets had a deeper roster, they won 108 games, they were by any objective measure, if you were to forecast how it would go, just as it was with the '69 Orioles, the better team. But trust me on this: Nobody, and I mean nobody, was beating the 1969 New York Mets. Period. End of story.
Cohen: In terms of sheer talent, there was no comparison. The pitching staffs were pretty equal, but the '86 offense was head and shoulders above the '69 offense. Miracles aside, I think if you played 100 games, the '86 team would win the vast majority of them. But, as we all know in a seven-game series, all bets are off.
Q: Al, where were you when Mookie's grounder rolled through Bill Buckner's legs?
Leiter: I was home in New Jersey watching on TV.
Howard Johnson at Mets spring training in 1997.
Nory Hernandez
Q: And what did you think when that happened?
Leiter: Holy s–t!, right?
Q: Howard, where were you?
Johnson: Squatting down on deck. … Shea had a tough infield back in those days, so I've seen that ball kind of scoot off guys before, and it caught Buckner on his heels. Buckner was wearing those crazy Nike high-tops — he looked like Forrest Gump out there, he couldn't even move. I think I threw my bat in the air, and I didn't even know where it landed. I could have killed somebody.
Horwitz: I was sitting in Davey's [Johnson] office with Keith [Hernandez] and Darrell Johnson. … I remember Keith saying when [Calvin] Schiraldi came in the game, he said, "We got a chance." I was sitting on a couch and I had to go pee. Keith said, "Hold it, you can't move." I peed in my pants.
Q: Describe the 1986, 16-inning, NLCS Game 6 in Houston.
Johnson: Kevin Bass up there with Jesse [Orosco] and Keith telling him, "You gotta throw a breaking ball here." Keith called a lot of pitches, by the way. He would tell Kid [Carter] what to put down sometimes.
Q: Jay, what did Keith and Kid mean to you?
Horwitz: Keith was my go-to guy in '86. Win or lose, he was by his locker drinking some beers. Keith was my mentor, taught me how to react in a major league locker room. Gary, charity-wise, community-wise, he was there for everybody. The seventh game of the World Series, he did six live interviews in the dugout for me.
Q: Al, what was your mentality on the mound when you pitched a two-hit shutout in that sudden-death 163rd game in 1999 in Cincinnati?
Leiter: I was kind of a lunatic. I felt that every hitter was not only trying to ruin my night, but they were trying to ruin my life. So I was angry, I pitched with an edge, I didn't know half the s–t I was doing anyway. … It was the most compelling game for me as a Met.
Q: What are two other Al Leiter Mets memories.?
Leiter: Bobby Valentine, staying in Game 5. [Pitching coach] Dave Wallace was asked by Bobby, "Go ask him how he feels." I knew I wasn't gonna pick up a ball until Port St. Lucie the following season. So I was like, "What do you mean how I feel? I just struck out the side in the eighth inning, Game 5 of the World Series, I'm not gonna pitch till next year, I feel great." It was more about for Bobby to hear this s–t. … As far as a Mets moment and being part of that period of time, from start to finish, the 9/11 game.
Keith Hernandez, Gary Cohen and Ron Darling
SNY
Q: Howard, your three?
Johnson: A couple of 'em come from Game 6 of that [1986] World Series. When Ray [Knight] was coming in to score, and I was there to meet him at home plate, nothing's gonna top that because I don't even remember much after that. The second one would be, prior to that, Carter in the dugout going back and forth talking to each guy and grabbing us by the shirt, pulling us up to his face, like spittin' talkin' to us, he wasn't gonna be the last out of the World Series. He just kept saying that to everybody like over and over again, and I tell people he's either trying to convince himself or us, I don't know. My third one would be the last day of the '91 season, I got a base hit to right field that gave me 117 RBIs that put me one up on Barry Bonds and Will Clark.
Q: Howie?
Rose: August 4, 1966, 12 years old, sitting in the upper deck with my buddy, and [San Francisco's] Juan Marichal has a perfect game for 5 ²/₃ innings [the Mets trailed 6-1 headed to the bottom of the eighth]. … In the bottom of the ninth inning, Ron Swoboda hit a pinch-hit home run to win the game [8-6]. And the whole way home to Bayside on the Q27 bus, I kept telling myself, "This is the greatest game that's ever been played in the history of baseball. And more importantly, I wonder how Lindsay, Bob and Ralph made it sound on TV and radio." That desire to hear them present that most exciting moment, was an impetus for me towards wanting to pursue a career that thankfully I've been able to achieve. … July 9, 1969. That was the night that Tom Seaver came within two outs of throwing a perfect game in the biggest game the Mets had ever played in their history at that point against the Chicago Cubs. It was the first night that I ever went home from the ballpark thinking, "Oh my God, this could happen. These guy are for real!" That was an incredible feeling for a 15-year-old. And to this day, that night was the most emotional night that I ever spent at the ballpark, because it was almost like when "The Wizard of Oz" goes from black and white to color. And then the other one would be when the words, "The [2015] Mets win the pennant" came out of my mouth into a live microphone in real time on the air. That was a thrill that gave me chills as I made the call because I had dreamt of saying those words meaningfully and accurately forever.
Q: Gary?
Cohen: My first would be when I was 11 years old, Game 3, Monday afternoon against the Braves, after the Mets won the first two games in Atlanta. And I was sitting in Section 48, Row R.
Rose: (Laughing).
Mets longtime PR director Jay Horwitz.
Corey Sipkin for the NY Post
Cohen: You can't get further away — 48 was the last section in left field, and Row R was about five rows from the top. … It was just the greatest moment I've ever experienced as a fan. And then, from Section 48, Row R, I made my way all the way down to the field when the game ended, and got my little piece of turf, which I then took home on the subway, got home, put in a plastic bag, and put it in a shed in the backyard, where it remained for as long as my mom lived in that apartment in Queens. … The second thing was the day I got the job. I was doing a Providence-Holy Cross basketball game in Worcester, and I'd been waiting to hear from the Mets. … I had gotten job offers from Montreal and San Diego, and I was trying to basically hold them off. It was about an hour before I was going on the air to do this basketball game, and at a pay phone, and Mike Ryan, who was the Mets' broadcasting director, told me that I had the gig. It was maybe the greatest day of my life. The third is not a moment, it's a season, and that's 1999. I remember being down 4-0 to Curt Schilling, and scoring five runs in the bottom of the ninth. I remember the last weekend, when they're two games behind with three to play, and Brad Clontz throws the wild pitch that gets them to 163 and then Al's phenomenal shutout in 163. Fonzie's [Edgardo Alfonso] grand slam in Game 1 against the Diamondbacks, and Todd Pratt's home run to end that series. John Olerud's dribbler up the middle to keep the Mets alive against the Braves, and Robin Ventura's grand slam single, and even the game they lost in Game 6, Piazza hits a home run against [John] Smoltz to tie the game. That entire season just felt like a magic carpet, because I'd been broadcasting Mets baseball for 10 years, and it had always been elusive.
Q: Jay?
Horwitz: No. 1 for me would be the 20th anniversary of the 9/11 game. On my tombstone, to be a part of that team, we did good, we gave back to the community, made a difference. … Second, two of Darryl's home runs, opening day in Montreal when he hit the roof at Olympic Stadium, the other one in '85 when he hit the clock in St. Louis against Ken Dayley. The third would probably be Dwight's first game in Houston, when he got locked out of the stadium. The guard thought he was too young, he had to call down to the locker room to get a pass. His mother and father were there, pitched five innings, got a win, start of a great career.
Q: The current team: Al, analyze Max Scherzer.
Leiter: He's going to have to pitch backwards a little more often. There'll probably be grindout starts. But the competitiveness, the fire coming out of his ears, and he has a complete understanding of who he is, what he has — not only as a pitching repertoire, but that night. For me, as a retired guy, knowing that he doesn't have the explosive fastball, etcetera, as he once did, it's fun to watch a guy to be able to … the finesse and the artistry of pitching, 'cause he's got multiple pitches, right? So it's a different look of a guy that is now in the latter part of his career.
Justin Verlander
Getty Images
Q: Justin Verlander?
Leiter: Justin also has his own book, and I think he'll still do similarly as he's done the last couple of years, and how do you argue what he just did last year winning the Cy Young? I think it will be similar. It's health with these guys. Be healthy.
Q: Kodai Senga?
Leiter: I saw a lot of video of him in Japan. I think it's about him understanding Major League Baseball. It's different, the ball's different, the rest is different, the routine is different. I like him. Plus fastball, really good split.
Q: Howard, what have you observed about Pete Alonso?
Johnson: It's unbelievable the numbers he can put up in a very short period of time. Tommie Agee told me one time, he goes, "Hojo, if you wear No. 20, you better be able to hit." He's probably the most indispensable guy they have. If they lost him for any reason, I think the team would really struggle to survive.
Q: Can he challenge Aaron Judge's home run record?
Johnson: It's possible … but it's gonna be very difficult. With today's game, with travel and everything the way it is, if he does it though, he will have warned it no doubt.
Q: Al, do you think you would have enjoyed playing for Buck Showalter?
Leiter: I played in Oneonta in '84, Fort Lauderdale in '85. I was awful, I think I had as many walks as I had innings. They sent me back to Oneonta, and it was young Nathaniel "Buck" Showalter's first year as a professional manager, and we won the Penn League. I love Buck. I think he's terrific. It's not a fire drill down there when the you-know-what starts hitting the fan.
Q: The Baby Mets?
Cohen: This team needed an infusion of youth only because it's gonna be hard to keep their best players on the field every day throughout the season. The way they have grown just from the moment they were called up: [Francisco] Alvarez, in terms of his blocking and his framing and the more relaxed nature of his at-bats … [Brett] Baty, in terms of his defense and his ability to hang in against lefties. It's always helpful for older teams to have an infusion of youth. It lends enthusiasm, it lends optimism and it energizes the fan base too. We haven't seen enough of [Mark] Vientos, but I think those two are absolutely here to stay.
Q: Describe the last game at Shea Stadium.
Leiter: Having truly been a Mets fan from birth … being invited and being part of that, it was magical.
Q: What happened to Matt Harvey?
Cohen: Matt was a comet. Comets burn bright, but they burn fast. I just remember his first game in Arizona, and the sense of hope that he brought for a franchise that was kind of floundering at that point. He was a force of nature, and I think that much more than a young Seaver or a young Gooden, Matt embraced the celebrity of being a star in New York right from the beginning. And I think that fed him, but I think it might have ultimately contributed to his downfall. But at the same time, the memories that he provided in 2013 — the bloody nose, the one-hitter against the White Sox, the start in the All-Star Game — and then to come back from Tommy John surgery and do what he did in 2015, which was throw more innings than any pitcher ever had coming back from Tommy John, and up until when he convinced Terry [Collins] to give him the ball in the ninth inning in Game 5 [of the World Series versus the Royals], he was a spectacular force of nature. It's sad that he was not able to perpetuate that.
Q: Describe the Johan Santana 2012 no-hitter, the first in Mets franchise history.
Rose: When David Freese swung and missed, and that ball settled into Josh Thole's glove, in my mind I kind of went, "one Mississippi, two Mississippi, — no s–t, this really happened?" I just thought it was fated by some higher being that the New York Mets would never have a pitcher throw a no-hitter. By God, it happened that night, and I floated home as though they had just won the World Series.
Cohen: My favorite part of that entire night was after we finished our broadcast, and I went down the hall, and I went into Howie's booth, and we sat there on the air and talked for 20 minutes or so just expressing our emotions about being lifelong Met fans who had thought this was never gonna happen.
Q: The Bartolo Colon home run?
Cohen: You never script calls, no matter what the circumstances, but there are certain things you can prepare for, right? But what's great about baseball is that there are things that happen that you can never prepare for. And that's what that was. … He was a folk hero in such an odd way, and this only enhanced his folk hero-ness.
Q: Why didn't Howard Johnson ever get a commercial for Howard Johnson's restaurant and hotel chain?
Horwitz: That's my one failure as a PR guy. There's a Howard Johnson's on Route 3, I'm headed over there right after this call to meet with the guy, to get a deal done before June 3.
Johnson: He did his best (smile). We were counting on Jay, he kept saying he was gonna do it, he was gonna do it, and of course, it never happened.
Howard Johnson
Paul J. Bereswill
Q: Jay, where would you rank Hojo as a practical joker?
Horwitz: He and Roger [McDowell] were great hot-foot guys.
Q: This will be an emotional day for all of you.
Leiter: It's gonna be emotional, I don't know where it goes. I will say this: I lost two of my brothers and my father. … I know they'll be watching.
Johnson: My family's gonna be there on the field, that's gonna be quite something. Also my dad's gonna be there. That's gonna be pretty cool for him, because none of this happens without him. … When I came over from Detroit, I didn't really understand the relationship between the fans that the Mets have and the team. What clocked for me is when I realized that the fans are the driving force. They are the ones who make you bring it every night. It'll be emotional to share that with them.
COHEN: I have really had trouble wrapping my brain around the fact that this is really real. My dream was to be a shortstop for the Mets, and that was an unreasonable goal then, and this feels just as unreasonable. I feel as though this is happening to somebody else.
ROSE: Here we are, two kids who grew up in Queens, who grew up sitting in the upper deck at Shea Stadium as fans, formulating this vision and this goal and this dream. … You want to be a baseball broadcaster, you'd like to do it in the major leagues, you would ***** love ***** to do it for the team that you grew up rooting for, and we got to achieve all of that.
HORWITZ: I couldn't even make the Little League team in Clifton [N.J.], I got cut from Epstein's Department Store. My only regret is my father got me involved in sports, great Willie Mays fan, he never saw me get a job in the major leagues. Looking down on me, he should be proud of his little boy Jay getting into the Hall of Fame with four great guys.
Al Leiter with Mets manager Bobby Valentine in 1999.
AP
Q: What do you hope Mets fans say about you?
LEITER: I wasn't the best, but I gave my best. I knew what the Mets fans were all about, and what they really want is to know that their players are giving it all they have.
JOHNSON: I just want to be remembered as a player who gave everything he had every night … wasn't afraid to get dirty, wasn't afraid to get bloody. Would do anything I could do to help the team and the organization, and was a part of a lot of great moments.
COHEN: When people think about what Howie and I do, what I want is for them to feel as though we have been their representative. Their delegate. Their ombudsman. The person who looks at the Mets the way they do, and delivers the truth to them.
ROSE: I would like to think that the fans see me as one of them. The bulk of what I've done really for the Mets has been on radio, they've gotta be able to trust me. They've got to be able to understand that I want the Mets to win badly, but I have an obligation to tell them about what's unfolding on the field, and I hope I've done that. … I thought I had an epiphany a while ago about Murph, Bob Murphy. Whatever kind of season it was, whatever kind of game it was, somehow, some way, he had this incredible capacity for making his viewers and listeners somehow feel good about the Mets at the end of the broadcast. And I hope that when I sign off on the air at the end of a particular game, somehow, regardless of how the game went, I have left a listener feeling good about the Mets.
HORWITZ: I answered every letter I could, returned every phone call. Their opinion mattered with me, and they're the heartbeat of what we do.
Mets owner Steve Cohen
Charles Wenzelberg / New York Post
Q: Thoughts about Steve Cohen?
COHEN: From a Mets fan's perspective, what more could you ask for than to have an owner who wants to win, has the resources to win, and will do whatever it takes within those resources to make sure that they win?
ROSE: Steve and [wife] Alex have a fierce commitment to honor what this franchise has meant to the fans of this team in this city, and I'm so grateful to be included in that on this particular day.
Q: What do you recall about the '86 parade?
JOHNSON: We were in that sea of people. When you're a kid, when you watch baseball, we'd always see that New York ticker tape parade — it looked like snow coming down with the Mets. That's what I wanted to see, and I got to see it and I'll never forget that. That could be one of the top memories as well.
Q: Do you think this Mets team can win a World Series?
LEITER: Yes. Absolutely. There's no reason why they can't.