THE AMERICA ONE NEWS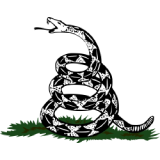 Dec 3, 2023  |  
0
 | Remer,MN
Sponsor: 
WISH-TEXT.COM
 Personalized AI Greeting and Sympathy Cards for the Social Media.
Sponsor: 
WISH-TEXT.COM
 Personalized AI Greeting and Sympathy Cards for the Social Media.
---
---
The Mets' real problem isn't the rain, though it cost them a chance for a comeback in their loss Friday night to the hated Braves, not to mention some national TV time Saturday. (side note: No way they could have played Saturday, not even Noah could have endured that day-long downpour.) 
Nor is it a few oddly low batting averages (Francisco Lindor .218, Starling Marte .224), which are always part of the late April landscape, anyway. 
Nope, it's the team's biggest expected strength that is causing the Mets the most worry right now. Almost all the agita comes courtesy of that vaunted starting rotation, which we haven't seen intact yet, and won't see together for months. 
Four-fifths of that heralded group wasn't available for the rain-soaked series versus their nemeses, the Braves. Only Japanese import Kodai Senga has been able to make all his starts so far. Senga has certainly provided nice moments and welcome mystery with that headline-grabbing ghost fork of his (yes, it does exist!), but control issues mean he's yet another reason for recent concern, making it a clean sweep: five pitchers, five worries. 
Thank heavens the team from Queens is weathering things pretty well. They've rotated in some replacement pitchers, allowing them to remain afloat. 
As one Met put it: "We are in survival mode right now." 
That's about right, and their 15-12 record, while far from overwhelming, looks like a miracle considering what's going on around here. 
Max Scherzer has become a concern for the Mets.
USA TODAY Sports
Thankfully, there is one needed piece of great news, and that is that Hall of Fame-bound Justin Verlander looks ready to rock — at least based on his recent Rumble Ponies performance. That's terrific, but it isn't necessarily reassuring that Verlander — who has yet to make his Mets debut after missing his first month with a strain of the teres major muscle — represents their surest thing right now. He and co-ace Max Scherzer, who combined with Verlander many pitches ago in Detroit, were supposed to be the strength of the team: 1 and 1A. 
But though Verlander isn't due to make his Mets debut until this coming week, Scherzer has been little better than serviceable in his second season in New York, and that's when he has been able to make it to the mound. Scherzer missed two starts (plus two or so innings) when he was ruled by umpire Phil Cuzzi to have a hand that seemed too sticky. Before that, he was pushed back for a side and back issue. 
There's a belief from some corners of the clubhouse that Scherzer may turn out to be an ongoing concern due to health, and that would be a big problem. He and Verlander, who are not only the co-aces but also tied for the highest-paid players in the game, have logged just 19 ¹/₃ innings so far (all by the currently suspended Scherzer). 
Carlos Carrasco is trying to work his way back from a spur in his elbow, but his early season pitching reflected that reality, with reduced velocity readings and sporadic effectiveness. Jose Quintana, in the meantime, is out until July with a broken rib suffered in spring training. 
Manager Buck Showalter remarked upon leaving Port St. Lucie that they felt fortunate to be missing only one starter, but the casualties are piling up now. The Mets do have more depth than most, and if not they'd be sunk by now. 
Justin Verlander has not yet pitched in the regular season for the Mets.
Corey Sipkin for the NY POST
David Peterson, who won Quintana's spot, has looked fine at times, but has been hurt by the long ball. Tylor Megill, who started the year with a demotion, came up to replace Verlander and in some ways has been the Mets' most consistent starter. 
Peterson and Megill are young and healthy, and they are needed now. Joey Lucchesi, who missed 2022 with Tommy John surgery, remains the only Mets starter to last into the seventh inning so far. Jose Butto was recalled from the minors for two surprise starts due to all the attrition. 
There's certainly greater hope for Senga, who has alternated between brilliant and erratic. He will need to curtail the walks (18 free passes in 26 innings) to become the savior they may need now. One great advantage to Senga is that, despite the reported questionable medicals reviewed prior to his $75 million signing, he seems to be sound. 
Kodai Senga has struggled through control issues in his first few starts.
AP
Regardless, if the starters don't provide more length, the pressure on the bullpen will build. The loss of Edwin Diaz, the game's best closer, due to that freak celebratory accident in the WBC, put that group in a tough spot to start. 
Once Diaz went down, word is the Mets basically put the WBC wraps on Adam Ottavino, who was pitching for Team USA. That makes sense as they can't afford any more losses. David Robertson has been superb; Ottavino, Drew Smith, John Curtiss and Brooks Raley have been solid; and Denyi Reyes and Jeff Brigham look like they may be able to help as the Mets continue to shuttle hopefuls in and out. 
Ultimately, though, the season will ride on Verlander and Scherzer and the rest of that rotation — which on day one, we swore was a great thing