THE AMERICA FIRST NEWS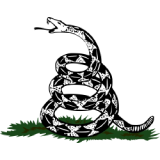 Sep 27, 2023  |  
0
 | Remer,MN
Sponsor: 
WISH-TEXT.COM
 Craft Personalized Messages With Ease! Wish It? Text It!
Sponsor: 
WISH-TEXT.COM
 Craft Personalized Messages With Ease! Wish It? Text It!
---
---
Legendary former announcer for the Knicks and NBA, along with other sports, Marv Albert takes a break from his happy retirement and says "YES!" to some playoff Q&A with Post columnist Steve Serby. 
Q: What are your observations of this Knicks team? 
A: Steve Kerr says that during the playoffs it's almost a different sport. And the Knicks are playing that sport. In the playoffs, it's all about intensity, it's tightening the rotation usually. It's kind of a throwback even though the 3-point shot is still in vogue. But the Knicks are hitting a lot of 2s. The one difficulty that they're facing is Julius Randle's [ankle] injury. It's gonna be day-to-day, and he will be missed. That's gonna be a factor. … Leon Rose [team president] and Scott Perry [GM] and World Wide Wes [executive VP William Wesley] were questioned early, but they've done a very good job with this team. 
Q: What makes Jalen Brunson, Jalen Brunson? 
A: I think the [deal] for Jalen Brunson is the best deal in the history of the Knicks, the most significant move since acquiring Dave DeBusschere, and then later on, Earl Monroe. It's not a mystery as to why the guys from Villanova are so good. First of all, they had a great coach in Jay Wright. Most of them stayed in school, so they had the extra experience. Brunson is such a smart player. He has that beautiful shot that he gets off even against bigger guys. He just plays the game the right way as a point guard. I thought Derek Harper played well for them in the '90s, but Brunson is their best point guard in such a long time. He's very tough. He gets off his shot all the time, he's clutch. What's not to like? 
Marv Albert believes the Knicks' front office has done a good job rebuilding the Knicks.
Getty Images
Q: What do you like about Josh Hart? 
A: His energy, and his rebounding is unusual for his size. Obviously, he studies the situation, he knows exactly where to be … he comes up with double-figure rebounds so frequently. He plays team basketball, and that's what we've seen from the Knicks, they really are connected. 
Q: How have you seen Mitch Robinson evolve over the years? 
A: I thought he was gonna be just a backup center. I just thought he might be stopgap as a guy coming off the bench. He's become one of the better rebounders in the NBA. He's come a long way. I think that they needed another big man and [Isaiah] Hartenstein has been very good coming off the bench, and I think that has helped Robinson, who was always in foul trouble and that was not necessarily the case against the Cavaliers. He's a superb shot-blocker … with amazing closing speed … plus an unusually long reach. Plus, has a [standing reach] of 9 feet, 3 inches. 
Q: How has RJ Barrett's game expanded from his rookie year? 
A: I think he has more confidence. I saw him in college [at Duke]. I can see Barrett down the road being an All-Star. He has great attitude, he's a good shooter, I think his defense has improved, it's come on strong. 
Q: Describe the difference a healthy Julius Randle makes. 
A: He can shoot the 3, and they're not necessarily a 3-point shooting team. Julius also is very tough, he goes inside without any problems, he's very, very strong. He has a good outside shot aside from the 3. He plays with grit. 
Q: What are your thoughts on Obi Toppin? 
A: Can he play big minutes as a starter if Julius is not ready, particularly in Game 1 on Sunday. I think he has a lot of potential. He has a 3-point shot, he can certainly leap. He's not Julius Randle, but he's come a long way since being a rookie. 
Jalen Brunson
Charles Wenzelberg/New York Post
Q: Quentin Grimes? 
A: His defense is terrific. He can hit 3-point shots. I don't know how they're gonna play [Jimmy] Butler. They could use Grimes from time to time if he's OK on Butler. 
Q: Immanuel Quickley? 
A: He's pretty tough defensively, He has a good 3-point shot. He won a lot of games for the Knicks, and [coach Tom] Thibodeau's not afraid to use him in important minutes down the stretch. 
Q: Your thoughts on Thibodeau? 
A: I knew him as an assistant obviously with the Knicks, and with Boston. He was always extremely highly regarded. He worked his players very hard in practice when he took over as a head coach. Tom was all basketball. His work ethic is just at another level. He's among the top coaches in the NBA … the attention to detail, the extensive number of offensive sets, his defensive strategy, overall game-planning are on another level. Some have compared his preparation to that of Bill Belichick … plus the players have great respect for Tom. He's tough on his players, but he's kind, too. He always has good words for the guys, which is very important. He's very intense, but off the court, has a great sense of humor. Always loved being around him. 
Q: What makes Jimmy Butler great? 
A: When he came into the league, he was noted for his defense. You didn't think of his offense, but you could see it coming. And you could see his intense he was. He has become a major, major star player in terms of his offense. Particularly with Tyler Herro not there, he's getting more shots. I see moves that we did not see in his early years. He'll be tough to stop. He's not gonna put up 50 every game, but he's gonna be very tough to stop. 
Q: When you think of Heat versus Knicks in the playoffs, what kind of things do you think about? 
A: In '97, you had Alonzo Mourning and Charles Oakley. Charlie Ward kind of squatted down and he bumped P.J. Brown, and then Charlie Ward was flipped over, I think it was like a common foul (laugh), now these guys would be thrown out. That's when the rough stuff started. [Pat] Riley had left the Knicks, so you had the Riley factor there. … Then you had of course the Allan Houston shot that beat the Heat in five games [in 1999]. And then you had the Alonzo Mourning-Larry Johnson fight [in 1998], which Jeff [Van Gundy] was trying to hold onto Mourning's leg … remember that? That was quite a sight. It's always been rough and tough … and crazy. I don't know if that's what we should expect. Things were different, and you're gonna get tossed now. I'm sure the coaches are gonna talk to the players about that. There've been incidents in the playoffs already, so they gotta be careful. 
Tom Thibodeau
Charles Wenzelberg/New York Post
Q: Red Holzman never grabbed hold of a big man's leg, though. 
A: (Laugh) No. Red would stay back a bit, yeah. … You know what's interesting too? The crowd is so loud now at the Garden. I always felt the loudest crowd was when Willis Reed walked out in '70 when he wasn't supposed to play. I remember the Lakers, who were warming up, stooped and looked, they couldn't believe it, the mouths were wide open, and then Willis took a couple of shots. I would say for sustaining crowd noise, the current Garden is extremely loud. It's chilling, the way it is. But also, in San Francisco, the Warriors, and even when they were in Oakland, was incredibly loud. 
Q: Why do you think that is now at the Garden? 
A: It's the fan base. They're excited that the team is actually a good team … feelings of joy that they've done so well. And they're an exciting team to root for. This has not been a success story. 
Q: Why do the Knicks mean so much to the city? 
A: I think basketball has always been so significant in New York. Even the early days where you didn't get sellout all the time. I could remember when teams around the NBA, including the Knicks, would get bigger crowds when the Harlem Globetrotters would play in the first of a doubleheader. I remember at the old Garden, they would have what they called all-NBA doubleheaders, so you'd have the Knicks in the second game, say against Syracuse, and the first game with Boston and Philly, and after the Boston-Philly game, people would leave, they wouldn't even stay to the Knick game. … But just the fact that it's such a big schoolyard sport, there are so many players who have come from New York. It's such a major sport in the New York metropolitan area. It's been like that for 50 years, basically. … You see a lot of the same faces too, who are coming to the games. There's not a basketball city like this, although the crowds I find again in San Francisco and then in Chicago during the [Michael] Jordan Era were tremendous, with the PA introducing the Bulls starters, and the music playing, and the organ being pounded, and Jordan coming out as the last intro — it was amazing. We would get psyched at the broadcast table for NBC's games. Nothing like it. 
Q: You made an appearance on a "Ted Lasso" episode. 
A: They called me because they wanted to me to voice over a Lakers-Bulls game, a couple of segments of '91 in the Finals. I had to talk about Chicago's Triangle offense. And the lead character Ted Lasso, a very likeable guy, is in a pizza place in Amsterdam, and he's watching the game, and it gives him the idea of bringing the concept of the Triangle offense to soccer. He's a coach who has no idea about soccer, he's coaching this team. … It's one of the things I've been doing now, along with being Mr. Binge TV … working out four, five days a week with a wonderful trainer one day, and watching a lot of NBA, Mets, Yankees, NHL and a lot of reading. And also trying to check out my son Kenny on his hectic schedule of NHL, NBA, etcetera. 
Q: Never mind all that, when does your comeback begin? 
A: (Laugh) I miss it when I'm watching a great game, and during the playoffs … but, I think 55 years of doing NBA is a very long time, and I was fortunate to be able to do radio and TV, and always felt that the best play-by-play announcers did a great deal of radio before TV. … My wife Heather and I are I'm living a good life, put it that way. 
Q: To generations you will always be the Voice of the Knicks. 
A: That's very kind. … Mike Breen does a great job, though, and it's a pleasure to listen to Mike and Clyde [Frazier]. I was waiting for you to ask what my favorite restaurants are, and I'm very disappointed. 
Q: What are your favorite restaurants? 
A: Cipriani … Balthazar … Pastis … Barney Greengrass. 
Q: Favorite TV shows? 
A: "Succession" … "Bosch" … "Ted Lasso" …"The Marvelous Mrs. Maisel," "Godfather of Harlem." And I watch a lot of French and British detective shows, with subtitles, it should be pointed out. 
Q: How would you sum up Knicks fans? 
A: They are easily the most knowledgeable fans in the NBA. This goes back to my early days of announcing — I remember they would applaud a good pick, a good screen. They would applaud defense too -—and of course they chanted "defense" at that time. They're so with it in terms of what they're watching because so many people have played basketball, you know? 
Q: Can the Knicks win this series? 
A: I think if Randle can come back and be somewhat like when he was uninjured … that's the question mark there, and the question mark with Miami is do they have enough? Because Tyler Herro was such a key guy. It's a well-coached team like the Knicks. It's one of these toss-up series, it should be a great series. It will be aggressive, there's no question. I don't think we're gonna see astronomical high-scoring games.
Note: You can use @chatbot mention tag to interact with ChatGPT language model in comments. Neither your comment, nor the generated responses will appear in "Comments" or "News & Views" streams.