THE AMERICA ONE NEWS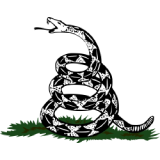 Dec 11, 2023  |  
0
 | Remer,MN
Sponsor: 
WISH-TEXT.COM
 Personalized AI Greeting and Sympathy Cards for the Social Media.
Sponsor: 
WISH-TEXT.COM
 Personalized AI Greeting and Sympathy Cards for the Social Media.
---
---
Using McDonald's global menu prices, online loan company CashNetUSA drilled down to find the countries where the Big Mac and the Happy Meal are the most and least affordable in 2023.
And (not so) fun fact: if you want proof that the cost of living is getting a little out of control, let's use the Big Mac as a delicious yard-stick for inflation.
In the US a Big Mac now costs $5.15 up 22% from the pre-pandemic era.
It's now $4.92.
This map displays the price of a Big Mac based on capital cities.
Researchers also uncovered the most expensive McDonald's item in every country … which made us both outraged at the exorbitant prices, and hungry.
Here we go … (and all prices have been converted to USD).
The Big Tasty Double Bacon will cost you a pretty penny in Switzerland.
McDonald's
This massive stack of beef and cheese carries a calorie-intake of 1336 kcal and also includes crispy fried onions, pickles, ketchup, and mustard. There is no gold listed in the ingredients list, so we cannot work out where they are getting that price from.
Bonus fun fact: The French call McDonald's "McDo". Cute.
Gonna put it out there, that burger does not look anything like that after it's been plonked in your takeaway bag. It's pretty self-explanatory but it comes with something called "Big Tasty Sauce". Color us intrigued.
That looks exactly the same as The Big Tasty Double Bacon, just with a cuter name.
The Dobbel Big Tasty is Norway's adorable moniker for a bacon burger.
McDonald's
According to Ynet.com the "premium burger made from entrecôte and prime rib" replaced the McFalafel in the country's restaurants as the chain tries to compete with "boutique hamburger restaurants" in the country. 
Only fair that the home of McDonald's made it into the top 10.
Man, Uruguay, that is A LOT. 1219 calories, to be precise.  That towering mountain right there contains three meat patties (!), Big Mac sauce, caramelized onion, tomato, lettuce, bacon and cheddar cheese, in a brioche bun. You are going to need something to wash that down.
McDonald's doesn't always come cheap.
CashNetUSA
Things got a big bougie at Macca's in Denmark. According to the website, "Homestyle Chicken Hot Curry has been developed in close collaboration with gourmet chef Per Thøstesen". You get crispy chicken, mango-curry chutney, 2 slices of crispy bacon, ginger glaze, cucumber relish, ketchup, lettuce and tomato in a soft brioche bun. We can't tell if it would be surprisingly good, or would haunt your dreams for weeks after consuming.
It's always telling when the burger is too large to fit within our image dimensions. If you have an incredible amount of time to kill, a gentleman in Spain has filmed an ASMR video of him eating a Signature Huevo Benedictine Doble. 
"Good things come in almighty packages. Featuring two chicken patties , bacon, tasty cheese, fresh lettuce, BBQ sauce and creamy mayo. This burger will satisfy any appetite."
The price of a Big Mac varies widely by location.
CashNetUSA
"It's the meeting of honey sweetness and mustard that makes the Homestyle Crispy Chicken Honey Mustard so unique. Try it now and let this explosion of sweetness and crunch surprise you". Hard pass.