THE AMERICA FIRST NEWS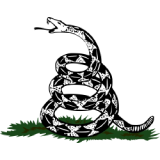 Oct 2, 2023  |  
0
 | Remer,MN
Sponsor: 
WISH-TEXT.COM
 Craft Personalized Messages With Ease! Wish It? Text It!
Sponsor: 
WISH-TEXT.COM
 Craft Personalized Messages With Ease! Wish It? Text It!
---
---

Karl Lagerfeld played the role of flamboyant fashionisto to the hilt.
The former Chanel designer — his hair in a powdered white ponytail, his fingers adorned with rings — flung bitchy bon mots at his frenemies, ruthlessly cut ties with faithful friends and lived in staggering opulence. (His cat had two maids.)
When he died in 2019 at the age of 85, fashion commentators mourned, or celebrated, the end of an era.
"Paradise Now," a new biography on the designer by William Middleton (Harper), revels in Lagerfeld's larger-than-life personality.
Fashion's "kaiser" often appeared more like a caricature than like a real person; he didn't like to show his vulnerability.
Designers Kenzo Takada, Karl Lagerfeld and Sonia Rykiel in Rykiel's Paris apartment to discuss 1970s fashion trends.
Penske Media via Getty Images
Except for when it came to Jacques de Bascher.
Jacques de Bascher — a minor aristo with a gargantuan lust for life — was Lagerfeld's partner for 18 years.
This "devil incarnate with the face of Garbo" hurtled into the Paris fashion scene in the 1970s, leaving in his wake a path of decadent destruction.
He kept his silk ties in a ribbon box that had belonged to Marie Antoinette and his cocaine in a gold deco container by Cartier.
Jacques de Bascher (left) was known for his wild parties and 1930s movie star looks.
Penske Media via Getty Images
He threw wild ragers where shirtless firemen danced and revelers did lines off a pristine Harley-Davidson in the middle of his salon. (De Bascher once boasted that his bike was "the most expensive cocaine mirror in Paris.")
He looked like a 1930s movie star, with his hazel eyes and pencil-thin mustache, and slept with men and women.
Once, a Paris policeman pulled him over for riding a motorcycle without a helmet. De Bascher "slipped him his visiting card, invited him over to drink some of his family's wine, and ended up bedding" the cop, Middleton writes.
Lagerfeld was 19 years older than de Bascher, and they were together for 18 years.
Penske Media via Getty Images
After de Bascher hooked up with Lagerfeld — 19 years his senior — the delinquent dandy seduced Karl's rival, Yves Saint Laurent, causing one of the most sensational scandals in fashion history.
Yet "Paradise Now" explores the more tender side of their relationship: He was Lagerfeld's ultimate muse, a fixture behind the scenes of Chloé and later Chanel, entertaining the seamstresses with his ridiculous charm.
(Lagerfeld long insisted that the relationship wasn't sexual — calling their love "absolute, insouciant and light, because it's not based on f–king," though some friends didn't believe the two never had sex.)
The two stayed together until 1989, when de Bascher died of AIDS. 
De Bascher first met Lagerfeld in 1972 at a little Parisian club.
Penske Media via Getty Images
"He was the person who amused me more than anyone," Lagerfeld later said. "He was also impossible, despicable — he was perfect."
De Bascher first met Lagerfeld in 1972 at a little Parisian club.
The designer was 39 years old and making a splash with his designs for the Italian furrier Fendi and the chic French label Chloé.
The 20-year-old de Bascher waltzed up to him wearing what looked like a costume out of "The Sound of Music": "long suede shorts held up with suspenders, a traditional white shirt, and, in the middle of his chest, a cameo carved from deer antler."
"I would like to know you," the handsome de Bascher told the older designer.
The two ended up talking till 5 a.m.
"He brought to my life a kind of sparkle nobody else ever will," said Lagerfeld after de Bascher's 1989 death. "Maybe there is one person in life for you and that's all."
Gamma-Keystone via Getty Images
De Bascher was born in July 1951 in Saigon. The fourth of five children, he spent his first years in Vietnam, then under French rule, where his father worked as a government administrator.
His family moved back to France in 1955, to a suburb of Paris. After doing his compulsory military service — as a librarian aboard the naval ship L'Orage — he landed in the City of Lights, set on conquering the social scene there.
When he first saw Lagerfeld, entering a nightclub with his glittering crew of models, in 1971, he resolved to make him his boyfriend.
Lagerfeld was entranced by this louche dandy with an aristocratic family. (Never mind that de Bascher exaggerated his ancestry.)
Still, the designer swiftly installed de Bascher in a new apartment, and bankrolled his increasingly extravagant lifestyle.
Lagerfeld paid for de Bascher's apartment and bankrolled his extravagant lifestyle.
Penske Media via Getty Images
In exchange, de Bascher gave him his youth, his beauty, his energy, his tales of debauchery.
He organized fashion week fetes for him too, such as the notorious 1977 Moratoire Noire, held in a cavernous discotheque on the outskirts of Paris. The party — dress code: "tragic, black attire" — shocked le mode when it devolved into an orgy.
De Bascher has become a fashion legend for the fling he had with Saint Laurent, around 1974, when Lagerfeld and Saint Laurent were friendly rivals.
The affair lasted no more than six months, Middleton asserts, but Saint Laurent fell head over heels.
He flooded De Bascher's apartment with white lilies and begged on his hands and knees to let him inside.
"Paradise Now: The Extraordinary Life of Karl Lagerfeld" tells the wild stories from the designer's life in fashion.
He kept a photo of de Bascher in his jacket pocket and would "[rub] it back and forth over his heart," yelling, "I'm just crazy about him!"
Eventually, Saint Laurent's lover and business partner intervened, essentially cutting off all contact between the couturier and all of Lagerfeld's crew, blaming them all for Yves' descent into hard drugs and sadomasochism and madness.
Yet even after this brief betrayal, Lagerfeld never cut de Bascher out of his life, like he did so many others.
Throughout his life Lagerfeld perfected a mask of frivolous cruelty — refusing to acknowledge illness, death or ugliness of any kind.
But in 1984, de Bascher tested positive for HIV. He continued to sit front row at Chanel and go to parties, but appeared more and more gaunt.
Lagerfeld tried in vain to save his life, paying for the best doctors and care, but in the 1980s, AIDS was a death sentence.
When de Bascher could no longer leave his hospital bed, Lagerfeld slept in his hospital room in a cot.
De Bascher died in 1989, at 35, in Lagerfeld's arms. Later that day, he went to work — to Chanel for a fitting — but his friends said he was never the same.
"He was the only thing that gave a kind of sense to things," Lagerfeld said three years later.
"He brought to my life a kind of sparkle nobody else ever will. Maybe there is one person in life for you and that's all."
Note: You can use @chatbot mention tag to interact with ChatGPT language model in comments. Neither your comment, nor the generated responses will appear in "Comments" or "News & Views" streams.