THE AMERICA FIRST NEWS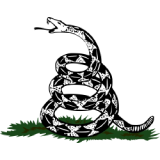 Jun 7, 2023  |  
0
 | Remer,MN
AM1.NEWS
The American Majority
The go-to-site for the news WE read. @am1_news
The go-to-site for the news WE read. : Created and operated in USA. Contact : support@am1.news : @am1_news
AM1.NEWS: The go-to-site for the news WE read : Contact: support@am1.news : Twitter @am1_news: The Internet of Us™ : AM1.NEWS
---
---
NCAA Tournament play-by-play man Jim Nantz takes a timeout from his Final Four broadcasts for some Q&A with Post columnist Steve Serby.
Q: Describe the Final Four teams: UConn.
A: Amazingly quick turnaround by Danny Hurley. A program that undoubtedly is now a college basketball blue-blood if they weren't already. I think a lot of people thought that it would be tough to restart it, rekindle it — Danny Hurley's done it.
Q: Miami and Jim Larrañaga.
A: Coach Larrañaga, to me, has had a Hall of Fame career. He has taken programs that aren't blue-bloods — Bowling Green, George Mason — took a team [George Mason] to the Final Four. Miami, what was considered a football school, built that basketball program. They showed a resiliency to beat Texas in the regional final that got my attention.
Q: Florida Atlantic.
A: Counter to what's really happening now in college basketball, they built a program through their own system. They have one transfer — [Jalen] Gaffney, from UConn, who came through the portal. The rest of 'em — three-, four-year guys inside the program. Dusty May has become someone that we're not gonna forget about in college basketball. No one knew anything about them. Oh, of course we knew they were from Florida, but where in Florida? And they've put the school on the map. And that group of players — I don't know the school president at Florida Atlantic — but they have been the greatest ambassadors ever for that school that has 25,000-plus enrollment.
Jim Nantz
USA TODAY Sports via Reuters Con
Q: San Diego State.
A: National negligence of what they've done for a long time. Steve Fisher took over a team that was 4-23. Like Jim Calhoun, he's the godfather of that program. And, of course, he passed the reins to his longtime assistant Brian Dutcher a handful of years ago. They are physically tough. You are not going to have a team that you enjoy playing less against if you are their opponent that night. They are absolutely no fun. They get in your face the full time.
Q: Most dramatic championship game moments? One had to be the Kris Jenkins buzzer beater for Villanova against North Carolina in 2016.
A: Definitely has to be on the list. I would say 2010 when [Butler's] Gordon Hayward had the half-court heave at the buzzer that would have beaten Duke, and the shot was off by a fraction. It hit off the glass, probably if you had to measure it, the math on it probably related to about an eighth of an inch too high off the glass, otherwise it would have dropped for the most exciting epic finish in the history of any sport. And after that, there are many candidates, but one of them that stands out, it wasn't a happy finish, was watching Chris Webber and Michigan in the Superdome in 1993 lose by calling timeout, with a timeout that they didn't have [against North Carolina]. … You have heavyweights and teams that you just felt are groomed to win it all, and one game, one game, it can all go all away, a whole season's worth of work. There have been so many tough, tough losses that sometimes defy explanation.
Q: What are your thoughts on new St. John's coach Rick Pitino?
A: Relentless in his pursuit of perfection, and still is as motivated as the first time I saw him bring a Providence team to the Final Four in 1987. And I firmly believe in my heart he'll take St. John's there. … He's got, I think, the perfect scenario. He has his energy, and he has his vision for how this program can be reawakened. I believe in this era of the transfer portal he'll be able to turn around their fortunes really fast, and I think he's gonna get New York energized.
Q: Jim Calhoun?
A: Jim Calhoun will forever be the architect of UConn basketball. He's the father of the Husky Nation. And I think in many respects, he's never gotten enough due for what he did. He took a program that was flatlined and he himself won three national championships. I can still remember the glee that hung over that UConn basketball team when it won the Big East Tournament in the Garden like in 1990. It was such a massive accomplishment, and then to see him go to the Final Four for the first time, and to win it, and to win it again and win it again, it was one of the great turnarounds in the history of the college game.
Q: Dean Smith?
A: Just universally respected. Is an icon, and one of the founding fathers in many respects of modern-day basketball, college basketball.
Q: Billy Donovan?
A: Billy, to me, was a gift to the college game. He's a great coach. He's Pitino 2.0. He just has a way of leading young men. I think there's a lot of value in what Billy did to the game beyond just winning national championships [with Florida] back-to-back in '06 and '07. And I have to think that, deep down, I think he got more out of that than anything else he's ever accomplished in his coaching career.
Jim Nantz working with Bill Raftery during the the 2023 NCAA Tournament.  
Getty Images
Q: Describe your first championship call.
A: You had Kansas, with Roy Williams, against his mentor, Dean Smith and North Carolina in the first semifinal game, and Game 2 was defending national champion UNLV, undefeated, taking on Duke, the team that it had stomped by 30 in the previous year's championship. And of course it ended up being Kansas and Duke in the championship, and Duke and Coach K [Mike Krzyzewski] won the Blue Devils' first title.
Q: What was that like watching Coach K win his first title?
A: Well, you had a feeling it was gonna be the first of many to come, and in so many ways my career has run parallel to Coach K's. Two different realms, I get it. But my first basketball game in the tournament I ever called was on March 15, 1986, it was in Greensboro, I called the game with Raf, with Bill Raftery, and it was Duke against Old Dominion. By the end of that tournament, the Final Four was in Dallas, and I was the tournament host, brought us on the air pregame, conducted the halftime, took us off the air, and Duke played in the championship game, its first time in the championship game under Coach K. … I called all five of his titles. If there's any one coach or player, whose career I documented the most in college basketball — it's not even close, it's Coach K. I have endless admiration for the man.
Q: What was it like watching him get to the Final Four only to lose to Carolina in last year's semifinal?
A: It was shocking. But it was handled with such class. I think that was one of those situations where you thought the script had already been written, now it just needed to play out. … That's not how his career is ever gonna be defined. It was a really tough way to go out.
Q: Tom Izzo?
A: Never got the quality of players that some of the heavyweights were able to get through the years. Developed his kids to play as a team. He's been to eight Final Fours under my watch. I don't know anybody who is tougher to go against in just preparing a team in this month, in this festival, than Tom.
Q: Was any part of you rooting for Saint Peter's to reach last year's Final Four?
A: I always root for the underdog, I think we all do. The underdog has given this tournament so much of the lifeblood of the event. So it was a magical run. And we've got three examples of Saint Peter's right here. I know that they're bigger schools than Saint Peter's, but Florida Atlantic, same kind of storyline.
Q: Are you surprised Jim Boeheim retired?
A: No, because college basketball is evolving into something that I think the older guard doesn't want to have to kind of recalibrate how they go about fielding a team every year. The portal has made it so difficult to create a culture through the years where you have a player that you know by the end of his sophomore year or his junior year will be a significant contributor to your team. That player that's sitting on the bench for too long his freshman or sophomore year is going to grow weary, and he's going to go create an opportunity through the portal to go somewhere where he can get minutes. People are impatient these days. We have now well over 1,000 kids every year that go through the portal. I just don't think it's fun for any of 'em. Look at the mass exodus we've had in the last several years — Jim … Mike [Krzyzewski] … Roy [Williams] … on and on … Jay Wright. This is not what they signed up for.
Q: How class of an act is Jay Wright, by the way?
A: I've known him since the late-'80s when he was an assistant under Coach [Rollie] Massimino. I think the world of Jay, and I'm thrilled that he's a part of CBS. Years down the road, Grant Hill and Jay will be important voices for college basketball. Raf's got a lot of time still to go, but someday Jay, if he wants to stay in the television business, which I hope he will, he and Grant will be a very powerful combination down the road.
Jim Nantz interviews FAU coach Dusty May.
Getty Images
Q: What was it like working your first championship game with Billy Packer?
A: I was 31 years old, I'd been handed this enormous responsibility of succeeding Brent Musburger. … Dick Enberg had previously been a play-by-play voice for the tournament, and so had Curt Gowdy. So there were legendary names that were associated with that position. And we had such rich storylines. And I was very comfortable with Billy, because we had worked a whole regular-season slate of games. And in the previous years I was always filling in for Brent when he had "NFL Today" conflicts and other things. So I was past the awe stage that I initially felt working with him. I had grown up being a huge Billy Packer fan. My family origins date back to North Carolina, so my dad raised me on a heavy dose of ACC basketball, and I thought he was a voice for the conference, as a kid growing up that's what I thought he represented. Not until later did I find out that everybody in the ACC thought that Billy was against them. Carolina thought he was in the pocket for Duke, Duke thought he was pro-North Carolina, Wake thought that he'd sold out on his alma mater. Billy was doing something right because he wore the black hat better than anybody I ever saw in my life. I loved being with Billy. A special friendship evolved out of this. When my father passed away in 2008, I asked Billy to deliver a eulogy.
Q: Before you say goodbye to the NCAA Final Four, it should be pointed out that you're not retiring.
A: I'm going back to just about a 40-week-a-year obligation. I am still going strong, I've got at least 10 more years of calling the NFL, I've got a Super Bowl year coming up with [Tony] Romo, I've got golf for at least another 10 years, and I'm loving what I'm doing.
CBS commentator Jim Nantz reacts after being presented a key to the city of Houston during a practice session the day before the Final Four of the 2023 NCAA Tournament.
USA TODAY Sports via Reuters Con
Q: What do you love so much about doing the Masters?
A: I've got one more Masters than I have NCAA tournaments because I had a COVID year [2020], so this is my 38th Masters coming up. It's the one event that — unlike football and basketball when you have spotting boards, and all this color coordinated anecdotal statistical information in front of you — it's a different challenge. It's not always appreciated or thought of in that sense, because it's true, classical storytelling. You have an idea in your head, and you construct the storylines, and you are not pushing against that energy wave. You are sitting figuratively by … a fireplace. With a fireside chat. And I think it's a real opportunity to try to show off your ability to tell a story. It's s great challenge. And the ultimate tapestry is Augusta. It's the most beautiful piece of golf paradise you could find, and I love being able to try to lend a voice to it. It's a childhood dream come true.
Q: What is the key to your success?
A: I try to set up my analysts. I wanted them to be the stars. That's why it's uncomfortable having done so many interviews the last months leading up to this college basketball goodbye. I never wanted to be the story. I wanted to set up the story with my analyst as far as the analytical part of it, and I wanted to be able to narrate the story of the subjects that I covered. And I didn't want to be calling a radio game on television. It did not need pass to pass, every rebound, every shot, every single dribble discussed. I wanted the crowd on the call. I wanted the arena to have a presence. … There is an energy wave that every one of these stadiums that you attend, every one of these arenas that we're in, and we play our voices up against that energy wave — you can't see it but you can feel it. And you try to take your voice just a notch above it. But a lot of times, that energy wave, that constant hum and the rise and excitement that you hear in that energy wave … it creates more of a hook for the viewer … makes 'em feel more a part of it than they do when someone's just talking wall to wall.
Q: What will you miss most?
A: My oldest, Caroline, has traveled to the Final Four since 1995 in Seattle when she was a baby. Through the years our favorite ritual evolved at game's end. We stand on the floor, arm in arm, and watch "One Shining Moment" on the big screens. It's a bonding moment between a father and daughter. When it's all said and done, it'll probably be my most cherished memories with Caroline, other than walking her down the aisle, which will occur this September in Connecticut.
Q: What do you hope your legacy will be?
A: What I want it to be is that I called 354 games with a grateful heart … grateful to have been in the arena … grateful to have been entrusted with the responsibility of documenting these moments, and giving justice to the subjects that I was covering — here's the tape, "And listen what they said about me." I want them to be proud of those moments. … It's been a joyride. I've worked with amazing people. You know you always hear these athletes that retire, they talk about the thing they're gonna miss most is the locker room … well guess what?, I get that now. My locker room, if you will, is being out to dinner through the years with Billy Packer and Clark Kellogg and Steve Kerr — who called four of these with me — and Greg Anthony and Bill Raftery and Grant Hill and Tracy Wolfson, and Bob Dekas, our producer for 20 of them, and Bob Fishman, who directed 40 of 'em. And Mark Grant who directed it this year. This is, to me, this is the locker room. And the joyous times that we've had being on the road — it's intense for a month. You get into a bubble with your teammates. And there are games coming at you one after another. This will be, come Monday night, my 16th game from March 5 to April the 3rd. And they've taken place in Memphis [Tenn.], they've taken place in Chicago, they've taken place in Birmingham [Ala.], in Kansas City [Mo.], and in Houston. You're trying to do justice to the game, justice to the people that you've been given the responsibility to cover. I'm a voice for their story. These are college kids, and I know we can get into some deeper things about the ills of college athletics, and the NIL and the transfer portal and all that, but I still look at 'em now as a time when it's a pivotal point in their lives. And more than anything, I want to take that story … everybody has one. You have one, I have one, every reader … they have a story of their own journey. And it feels, I'm sure in many cases, like you've overcome a lot of adversities. You've had challenges, you've had uplifting moments and you have goals and you have your heart speaking to you about what you want to do with your life and where you want to go next. Well, that's what college kids are thinking of. … I've been so fortunate. It's been a long, long run. And I loved every moment of it. I'm just at a point, though, where after 37 total Final Fours, five as the host, 32 calling the games, my kids — my older daughter Caroline's getting married, but I have a 9- [Finley] and 7-year-old [Jameson, "we call him Jamo"] as well. I realized a while back that they need their daddy more often at home then their daddy needs to call another NCAA Tournament game.
Q: When did you envision or imagine calling an NCAA Championship game?
A: I first attended a game on December 31, 1968. My father took me at the age of 9 to the Sugar Bowl basketball tournament in New Orleans. We lived in New Orleans at the time. Duke was there. Iowa was there. Western Kentucky and Houston. And Houston won the first game that I ever saw in person. They won the third-place game. I had no idea as I was sitting there as a young boy with my dad that the man sitting across the way on the bench chewing on a polka dot towel, a Hall of Fame coach named Guy Lewis, who integrated basketball in the South. I know Don Haskins gets a lot of very worthy credit for "Glory Road" and what he did at Texas Western, but Guy Lewis got overshadowed for also being right on the front lines of that. And Guy became a central figure in my career, launching it, gave me the opportunity to be public address announcer for my sophomore year in college on … to host his television show on the NBC affiliate in Houston. And it was through that program every day attending practice, just being around, that my love for college basketball was only emboldened. … So to come back here to this city [Houston] and say my goodbye and make my exit in the city that gave me my entry way, gave me my launching pad, my gateway city … it's all very powerful. It means something to me. … It's time for someone else to now handle the mantel and I've gotta say this, if you quote me on anything — I'm very excited that Ian Eagle gets this chance. Ian's a wonderful friend, he's enormously talented. … He's as great a person as he is skilled. So I'm thrilled for him, and I will 100 percent be cheering for him all these years to come watching the NCAA Tournament.
Note: You can use @chatbot mention tag to interact with ChatGPT language model in comments. Neither your comment, nor the generated responses will appear in "Comments" or "News & Views" streams.