THE AMERICA ONE NEWS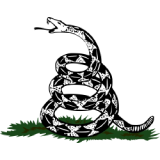 Dec 9, 2023  |  
0
 | Remer,MN
Sponsor: 
WISH-TEXT.COM
 Personalized AI Greeting and Sympathy Cards for the Social Media.
Sponsor: 
WISH-TEXT.COM
 Personalized AI Greeting and Sympathy Cards for the Social Media.
---
---
Post columnist Steve Serby catches up with new Jets receiver, and former Packer, Randall Cobb for some training camp Q&A. 
Q: What makes you and Aaron Rodgers click? 
A: I think first and foremost on the field, my quarterback background [in high school and college]. I think I see the game from the eyes of a quarterback. I see the safety rotations, I see the blitzes, so it just helps speed up my process as a receiver. We have a lot of routes that convert versus different coverages and one-high versus two-high safety looks, so just my understanding of the game through a quarterback point of view. 
Q: How about off the field? 
A: When I came into the league, I was 20, and I spent basically a decade with him and learning from him, dinner with him, being exposed to different things and different ways than what I grew up [with]. I think I did the same thing for him in giving him a different view or perspective on different things throughout life. 
Q: Do you think he can play until 45? 
A: Could he? Yes. Will he? That's TBD. 
Randall Cobb signed with the Jets this offseason.
Noah K. Murray for the NY Post
Q: Why do you think he could? 
A: Because you look at his mental process, and you look at his ability to throw the football, and you mix those two things together. … His talent level hasn't slipped at all. He still has the ability to throw the ball down the field with accuracy, in traffic with accuracy. … He still sees the game the same way he always saw the game. So I think it becomes the physical attribute and the decision for him to make. 
Q: What would you say drives him? 
A: He's an ultimate competitor. He doesn't like to lose, he doesn't like to make mistakes. I think you can see that by his touchdown-interception ratio. He doesn't like throwing interceptions, and he hates losing. It doesn't matter if we're playing cards, it doesn't matter if we're throwing darts, playing cornhole, pool, whatever it is. He gets mad when he loses. 
Q: You can build the perfect quarterback: What traits would you take from Aaron Rodgers? 
A: I would say his accuracy, his mental process, his ability to see the defense and get to the best possible call. … I would say his drive. 
Q: What is he like in the huddle in the fourth quarter of a tight game? 
A: He's so calm. I think he brings a sense of calmness to everybody in the huddle. Those are stressful moments, and the tension rises, and we all feel like, "We gotta make a play, we gotta make a play." But I think his ability to just refocus us and lead us back to the moment, and not let the moment be too big, but just understand the simple plays with great execution and effort that makes the memorable plays. 
Q: How do you explain someone taking a $35 million pay cut? 
A: He must have a lot of money (laugh)! I think he understands what it's gonna take to win, and he's making a sacrifice for the betterment of the situation that he stepped into. 
Aaron Rodgers took a massive pay cut when he reworked his contract with the Jets earlier in the offseason.
Bill Kostroun for the NY Post
Q: Do you think Rodgers, over the years, has been misunderstood? 
A: I do. I do. I think he has a sarcasm to him that doesn't resonate with everybody, and not everybody understands it, so when you look at a transcript, it can be misread. 
Q: Give me adjectives to describe him off the field. 
A: Mysterious … (laugh) … never know where he is or what he's doing. But he is a reader. He's very intuitive. He's thought-provoking. He just makes you think, makes you think about things in a different way. Not to say that it's his answer, but he just wants to open your mind to different perspectives. 
Q: Some adjectives to describe Randall Cobb off the field. 
A: I was wondering if this was gonna be about me. 
Q: It's about both of you. 
A: I'm messing with you (laugh). I would say that I'm thought-provoking, deep thinker. I enjoy being with my family, and kids, and watching them grow up and learn and just seeing life from their perspective. 
Randall Cobb (L.) and Aaron Rodgers were longtime teammates with the Packers.
Getty Images
Q: How would you describe fatherhood? 
A: A test, a daily test. Trying to get little humans [Caspian and Rumi] to see the world that's bigger than them but also give them the confidence to be themselves. 
Q: If you were the producer of "Hard Knocks," which personalities of your new teammates would you concentrate on? 
A: Solly, Solomon Thomas … Mike Clemons … Mecole Hardman … obviously Aaron would be great, too. 
Q: Why Solomon Thomas? 
A: I think he's just a very interesting person. He's faced a lot of different things in life, and I think he has an amazing story, and I just have so much respect for him and what he does with his time. 
Q: Micheal Clemons? 
A: I just want to dive into his head. I want to know what's going on up there. I think he'll be a great episode or just trying to catch him without him knowing that the camera's on him and how he acts. 
Q: Mecole Hardman? 
A: He's a very interesting dude. He's fun, he's funny, he brings an energy everyday. And he loves to talk to you, you never know what you're gonna hear from him. 
Q: How about Randall Cobb? 
A: I probably would be a little boring, 'cause you're gonna see me going through my routine, and you're gonna see me with my family and kids. 
Randall Cobb participates in drills during Jets practice on July 27.
Bill Kostroun for the NY Post
Q: Whatever comes to mind: Garrett Wilson? 
A: Scary good. I'm excited to watch him continue to grow in this league for a long time. 
Q: What makes him scary good? 
A: His pure ability for me, and this dude loves ball, like he loves ball. I don't care where he's at, what he's doing, he wants to toss ball, he's thinking about ball, he's thinking about it. He watches film like crazy and picks up different things from different guys. He's watched all kind of highlights. He sees it, he sees the game in certain ways, and as he continues to grow in this league and he continues to refine himself, he's gonna be a great talent for a long time. 
Q: Do you see the Davante Adams similarities?
A: I can see why people would say that. It's just a different career path. I was able to see everything with Davante from when he stepped into the league to what he's become now. I got to watch it up close and personal, and watch him grow and become who he is. Garrett, he popped off his first year, and I think that his ability is so great, I'm just excited to see how it all comes together for him. 
Q: Sauce Gardner? 
A: I think he's a generational talent. But again, when you talk about rookies like him and Garrett that do it for one year, that's great. … It's hard to do it for one year, but it's even harder to consistently do that, and I just love watching the way that he practices. I love watching his attention to detail and just the way he goes about things, whether it's a walkthrough away from practice, the way he's dialed in. … He's searching to be the best, he's looking to be the best. 
Q: What did you think of Sean Payton's criticism of Nathaniel Hackett? 
A: I ain't got nothing else to say about that. He is who he is. I think there's a lot of criticism that can be thrown his way, but I'm not gonna be the one to do that … gonna be the bigger man and just let him go about his business. 
Randall Cobb (L.) believes Aaron Rodgers (R.) is misunderstood.
Noah K. Murray for the NY Post
Q: What drives you? 
A: What drives me is just expectation. I've always felt that the people's expectation of me isn't very high, so I think probably proving people wrong. And I think proving myself right and exceeding my own expectation of what I think I can do. 
Q: Describe your on-field mentality. 
A: I've never been the biggest, strongest and fastest. If you go back to my high school and ask anybody in my hometown [Alcoa, Tenn.], my sophomore year we had 12 Division I prospects. I probably would be the bottom half of guys that they thought would have a career that I've had. You go to college [at Kentucky] and you ask … I was a pretty good player, but again, I wasn't the strongest, fastest but you couldn't measure my heart. I've showed my heart on the field. I think there's a lot of people that think that I should be in this league, but if you look at the numbers given how much I play now, it's not like I'm playing 100 percent of the snaps. I'm playing about 30-40 percent of the snaps, and I feel very efficient with my ability. So I think it's just knowing what I'm good at and playing to my strengths. 
Q: What kind of an impact can you make this season? 
A: I hope they exceed people's expectations. I think that I have a lot to prove in that regard. Ask me that again in February. 
Q: What is the biggest adversity or obstacle you had to overcome? 
A: I dislocated a big toe. Have you ever heard of someone doing that? I had groin surgery I had to come back from. I had this bone spur I've been dealing with the past two years I've been playing through and finally got surgery on. 
Q: Your first Lambeau Leap? 
A: The first game [Sept. 8, 2011 vs. the Saints], I was lucky enough to have two of 'em. The first one was on a route that I ran the wrong route. I didn't have an offseason like these rookies do now, I came in the lockout year, so came right into training camp and I was a little behind at knowing what I needed to know. But Aaron hit me and I scored a touchdown and also had a kickoff return for a touchdown that game. 
Q: Describe the fourth-and-8, 48-yard TD catch against the Bears to win the division in 2013. 
A: That's the play that's gonna be forever etched in my mind, I still got the helmet with the grass in it. I still got the jersey with the orange Bears logo on my shoulder pad. 
Q: Did you fear a couple of years ago that your career could be over? 
A: When I was at Houston, yeah (laugh). That was not a place that many people wanted to be. And that's why a lot of people that were there when I was there, they're not there anymore. Do I think that I could have gone and played somewhere else? Yeah. Do I think that I would have had opportunities? Yeah. But again, I'm a father first, and depending on what the situation was, I wasn't gonna move my kids to certain places, so this happened to be one of them that I was down for 'cause my wife is from this area. 
Q: Is acting something that would appeal to you one day? 
A: I actually thought about that at one point. But now I've come into a new life, with kids. But maybe broadcasting, we'll see. 
Q: Have you adapted to New York as seamlessly as Aaron has? 
A: One thing about being a professional and playing in this league for a long time, you know what you need to do, you know how you need to prepare yourself, and you create boundaries for yourself. We're in the middle of the training camp right now, it's not like we're going into the city after practice every day and doing things. We're focused on our job first and foremost, but when we get off days, be able to enjoy ourself a little bit. 
Randall Cobb feared his career might be reaching its conclusion when he was with the Texans.
Getty Images
Q: How much do you miss playing quarterback? 
A: Every day (laugh). 
Q: What was your quarterback style? 
A: I was the old-school dual threat, ran and passed the ball. My numbers aren't too great in high school because we went 55-5 and four state championships, so I really only played a half of the game all four years. Whenever we were really good my freshman and sophomore year, I played the second half. When we were really good my junior and senior year, I would only play the first half. We beat a team 91-7 my sophomore year. 
Q: And you were playing receiver and returning kicks and punts and all that stuff too, right? 
A: Well, that actually didn't come until college. I played quarterback and safety in high school, and then when I got to college after my freshman year — I played quarterback and was freshman All-SEC — and then the next year we had two four-star quarterbacks coming in and we didn't have much talent at receiver, so they moved me to receiver and then I still did some of the wildcat stuff. 
Q: Boyhood idols? 
A: Michael Jordan, Deion Sanders, Uncle Phil from "Fresh Prince" (laugh). 
Q: Three dinner guests? 
A: My wife [Aiyda], Frederick Douglass, Oprah [Winfrey]. 
Q: Favorite movie? 
A: "Remember the Titans." 
Q: Favorite actor? 
A: Denzel Washington. 
Randall Cobb (R.) and Aaron Rodgers while with the Packers.
Getty Images
Q: Favorite actress? 
A: Zoe Saldana. 
Q: Favorite singer/rapper/entertainer? 
A: Jay-Z. 
Q: Favorite meal? 
A: Surf and turf. 
Q: Do you have any favorite motivational or inspirational sayings? 
A: I've always been one that I felt that I'm the man with the pen and I get to write the story, I get to tell it. I get to be that person. I'm basically the man in the arena. It's not about what everyone else has to say, it's about me being able to write that story. 
Q: How neat is it for you knowing how much Aaron respects you so much that he wanted you to join him in this journey? 
A: I mean, when you got a generational talent, a quarterback that's gonna be a first-ballot Hall of Famer, that he sees the game a certain way, and he has enough respect for me to want me to be here to help him … I think that carries enough weight. And I think that's all that I need to remind me of who I am and what I have to offer. 
Q: What would winning a Super Bowl ring mean to you? 
A: I think it would cap off a career that I didn't think would I make it this far. The average career is 3-4 years. My goal in my mind was 10, and I'm going on 13, so I've exceeded what I thought I could do whenever so came into the league. A Super Bowl would just cap that off and give me that last piece. 
Q: Are you hungrier for your first, or is Aaron Rodgers hungrier for his second? 
A: I think it would probably be a close tie on that one. I want that really bad, and I know he wants it really bad. I think this is a situation that he's yearned for. He has all the things that he's ever wanted, and I think he's excited about the opportunity. 
Q: Jets fans are looking at Rodgers as a savior. Should they? 
A: If we can bring one of those trophies back here, I think that that would solidify it. But I think more than anything is they want to see some fun football you watch and they want to win. And like I told you, he's a winner and he hates to lose, so hopefully it matches up.