THE AMERICA FIRST NEWS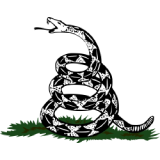 Oct 2, 2023  |  
0
 | Remer,MN
Sponsor: 
WISH-TEXT.COM
 Craft Personalized Messages With Ease! Wish It? Text It!
Sponsor: 
WISH-TEXT.COM
 Craft Personalized Messages With Ease! Wish It? Text It!
---
---
Aaron Rodgers has done a lot of things right so far in his brief tenure as a Jet, saying a lot of smart things in his press conference and generally seeming, for now, like he is perfectly delighted to be entering the cauldron of New York City.
This was the smartest one:
He declined Joe Namath's offer to borrow No. 12.
Now, hat's off to Joe Willie: It was an incredibly generous offer to lend his number to Rodgers, who has worn it for every second he's been an NFL player in Green Bay. It's probably a testament to how long Namath has been famous — and the rare ease with which he has handled that fame 99 percent of the time — that it didn't even strike him as being all that munificent a gesture.
"I'd sure love Rodgers if he's there," Namath told WFAN's Brandon Tierney and Tiki Barber in January. "Yeah, I want him to wear his number. We established ourselves and we've got a real respect for our numbers, and Aaron Rodgers, God almighty, yeah! It'd be great to have him in New York."
Aaron Rodgers declined an invitation to wear Joe Namath's No. 12, and opted for No. 8 instead.
Corey Sipkin for the NY Post
Rodgers clearly appreciated the offer but knows that no matter what he might do as a Jet, No. 12 will always be associated with only one player. He opted for 8, his old college number at Cal.
"To me, 12 is Broadway Joe," Rodgers said this week, "and I didn't even want to go down that path. I'm excited about going back to my college number."
Smart move.
Aaron Rodgers said that he'll always associate the Jets' No. 12 with Joe Namath, pictured in 2019.
Getty Images
Of course, it will be a little jarring seeing someone so closely associated with No. 12, as Rodgers has been wearing a different number. Uniform numbers aren't really supposed to be part of the romance of sports. They were originally deigned to coincide with a hitter's place in a baseball batting order. They became popular in sports like football where it just made it easier to follow the action by slapping numbers on players' backs.
Numbers were supposed to be an oh-by-the-way art of sports.
Hasn't worked out that way, of course.
Numbers aren't just important, they're sacrosanct. Babe Ruth was/is/forever will be 3. Wayne Gretzky is eternally 99, same with Michael Jordan and 23, same with Joe Montana and 16. A player isn't just a player, he's his number, and if he's good enough and great enough for an appropriate number of years, he becomes that number on a wall in a stadium or a ballpark or an arena or a rink.
Wayne Gretzky will always be connected to his No. 99, which he also wore during his seasons with the Rangers.
Getty Images
And sometimes, the very best become associated with two numbers.
Reggie Jackson, for instance, who was already well on his way to being a Hall of Famer as No. 9 with Oakland and Baltimore then guaranteed swift passage there when he switched to 44 as a Yankee (which he also wore as an Angel and in his second tour as an Athletic). Jordan only wore 45 for a few weeks, but who else do you think of if you see the odd 45 Bulls jersey walking around? Kobe Bryant was a Hall of Fame player and won three titles as No. 8; he was a Hall of Fame player and won two more titles as No. 24.
LeBron James has see-sawed back and forth five different times between 23 and 6. He will never own either number — 23 belongs to Jordan forever, 6 is Bill Russell's from now until the end of time — but it still looks completely natural to see him in either number.
That's the odd thing, right? When you switch numbers, it doesn't always follow that it'll look … right. Take Montana. He was terrific in his two years in Kansas City, and brought the Chiefs to the brink of the Super Bowl in 1993. But he couldn't take 16 with him — in Kansas City, that'll forever be Len Dawson — and 19 just looked … well, weird on him.
Phil Esposito wore 7 regally in 12-plus years with the Blackhawks and Bruins, but there wasn't a prayer he was getting that number when he was traded to the Rangers in '75; that number will belong to Rod Gilbert for the next 5,000 years. He dabbled with 5 and with 12 before settling on 77. It was a clever ploy. But it still looked wrong.
How will Rodgers look in 8?
Well, if he ever holds a Lombardi Trophy aloft wearing that number, it'll probably seem like he was born to wear it. To Jets fans, anyway.
Michael Jordan wore No. 23 throughout his historic NBA career.
Getty Images
Fans are urged to come early for next Sunday's 1:40 p.m. Mets-Rockies game at Citi Field, as Bartolo Colon will throw out the first pitch on the seventh anniversary of his home run. No truth to the rumor (yet) that if he throws a strike he'll start that day, too.
Knicks-Heat on a Sunday afternoon at Madison Square Garden? Yes, please.
Am I the only one who's spent some time wondering what the Islanders would've looked like this season with Barry Trotz behind the bench?
Have to admit: I had May 1 as the over-under for Jacob deGrom walking off a mound in the middle of an inning. And as Warner Wolf would say: I still lost.
Jacob deGrom exited after just 50 pitches Friday night.
AP
Jonathan Sigall: This could well be the year that the Knicks bury the ghosts of MSG. They're good enough, clutch enough, resolute enough. Tug McGraw, may he rest in peace, would say, "Ya Gotta Believe." Would you settle for "Ya Wanna Believe?"
Vac: I've been here 20 years and can count on about three fingers the times I've seen Knicks fans this optimistic. It's a welcome change of pace.
John Twomey: Mike, if you hear of a GoFundMe effort to buy out Aaron Hicks contract, please let me know so I can remortgage my house.
Vac: The Yankees are clearly banking on Phil Rizzuto's old stand-by when a struggling Yankee would step into the box: "He's due."
@JBFOX508, in regard to the Knicks and Pat Riley: It would have been fascinating to see what would have happened in 1996 or 1999, for instance. Would probably have had a far different free agent landscape too.
@MikeVacc: A quarter century of Knicks history shifted thanks to the whirring of one fax machine. Amazing.
Alan Hirschberg: The Buck Showalter Mets are suddenly looking eerily similar to the Luis Rojas Mets.
Vac: This is the point where I am required by the columnist constitution to remind you that a) it's early, and b) it's a long season … though it does seem fair to worry at least a little bit.
Note: You can use @chatbot mention tag to interact with ChatGPT language model in comments. Neither your comment, nor the generated responses will appear in "Comments" or "News & Views" streams.