THE AMERICA ONE NEWS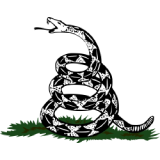 Nov 28, 2023  |  
0
 | Remer,MN
Sponsor: 
WISH-TEXT.COM
 Personalized AI Greeting and Sympathy Cards for the Social Media.
Sponsor: 
WISH-TEXT.COM
 Personalized AI Greeting and Sympathy Cards for the Social Media.
---
---
Jets defensive coordinator Jeff Ulbrich makes the call to cover some Q&A with Post columnist Steve Serby.
Q: Do you have a defense you think can be feared?
A: This defense absolutely has the ability and the potential to be that feared defense. I think we have guys on every level of this defense that exhibit that type of violence, and play with it consistently. And we have the ability to deny you what you want to do. I think ultimately great defenses take away what you do best, and we got guys that do that at every level of our defense.
Q: Can it be a No. 1 defense, and if it is, do you aspire to be a head coach?
A: Do I want to be the No. 1 defense? I think that would be cool, but that's not the end-all, be-all for me. Statistics, I think they're important to really gauge how you're doing to really shine a light on things that you're potentially not doing well, and refocus yourself in that way. But at the end of the day, it's about winning. I really believe that sometimes when you're chasing analytics and stats all the time, it can get in the way of winning championships. … Statistics are great, and a lot of times they help you get jobs, and a lot of times people hang their hat on the stats, but at the end of the day, we gotta win games. And I think we're a defense that can absolutely win games. … When I was coaching linebackers, I tried to be the best linebacker coach I could be, and when I played linebacker, I tried to be the best linebacker I could be. I know this is not the sexy answer, but as a defensive coordinator I just try to be the best defensive coordinator I can be.
Jeff Ulbrich answers questions from media during New York Jets OTA.
Noah K. Murray-NY Post
Q: What is your definition of physical toughness and mental toughness?
A: Physical toughness — violence is the first thing that comes to mind. I think that there's a mindset when you put that on tape — that consistent, violent play style — your opponent starts to worry about you, and that's ultimately to me a huge part of being a great defense. When they're worried about us, they're not worried about their alignment, their assignment, their technique; they're worried about their personal safety. That's a huge part of successful defense. And then I think mental toughness is that ability to overcome. … The one thing that is absolutely guaranteed in this game is that adversity will hit, and the s–t will hit the fan in some capacity, whether personally or individually or collectively. And the ability to overcome that and do that consistently is what great players and teams and defenses are made of.
Q: How do you motivate?
A: I try to connect first. I think building a relationship and trust is an integral part of trying to coach and teach and motivate. So I think that's the first component, without the trust, without the relationship, I think there's only so much you can do as far as affecting that needle of a player, and really what gets him going. And you have to understand what gets him going. Once you do that, then you really tailor your motivation to each player. I would say I got a lot of different ways in which I like to do that. I think the biggest part of it though is the connection component.
Q: Describe the traits of the ideal Jeff Ulbrich football player.
A: Love for the game. Love it and demonstrate that love with just [being] so committed to the process and the work that it takes to become great at it, here early, here late, and brings people along with him. And then style of play: strain, effort, finish, violence.
Q: Where did Quinnen Williams make the biggest strides last season?
A: The talent has always been there — physical, mental, emotional, technical. … I think he's always been elite in that way. Last year, it was two things: He was healthy and had a healthy offseason. He was able to really work and get to the shape that he wanted to be in, so all that stuff that Mommy and Daddy gave him just came out and shined. And then the second part of that was a second year within this system, 'cause this front is very unique in the way that we play and the way that we attack.
Quinnen Williams sacks Jaguars quarterback Trevor Lawrence forcing a fumble during the first quarter.
Charles Wenzelberg / New York Post
Q: If he continues on this trajectory, could he be a Hall of Fame player one day?
A: I think that's really dangerous to ever say for anybody, especially for a defensive player. There's so many components of that. It's obviously playing at a Hall of Fame caliber and having the stats to back that up, but I think winning is also a big part of that from a defensive perspective. You gotta be part of some championship defenses, and I think we have the ability to be that here, to be a championship defense, and he has the ability to lead us.
Q: What makes Sauce Gardner, Sauce Gardner?
A: The obvious is the length, the speed, the athleticism, and that's all real. He is, for a high-cut, long-legged guy, as twitched-up as I've ever been around. Typically those guys are real leggy in their movement, and he is not that. His change of direction and foot speed [are] exceptional for a guy with that length. But the stuff that people don't see is the competitor that he is. He is one of the most vocal guys in our meeting rooms, as far as asking questions, as far as illuminating gray, as far as asking for clarification, as far as helping other guys along. Walk-through, super vocal, super dialed into it, and then he approaches every practice like he approaches games, like guys aren't gonna catch balls on him, and if they do, he is absolutely not happy about that at all. He has just a different mentality and approach.
Q: Does Will McDonald remind you of anybody?
A: The closest comparison I can think of is Brian Burns from Carolina. Both of 'em have exceptional length, both of 'em have exceptional speed and athleticism. It's gonna be exciting to watch him develop. There's a power complement that he's gotta understand in the NFL. But once he develops that, I think he's gonna be a problem in this league.
Q: What excites you about Jermaine Johnson?
A: Last year at this time, as most rookies are, they're figuring the game out. This year he just feels so subtle to me, just such a deeper understanding of the process and what it takes to be great in this league especially for his position. And he's very calculated right now as far as what he's working on, very deliberate. He's working on a rush plan that is tailored to him. A few things that he really wants to master, and the counters off of those moves, and then just the steadiness and the consistency of his approach from a day to day basis. … He just feels like he's just ready to explode now.
Q: What have you observed about the bond between Aaron Rodgers and Nathaniel Hackett?
A: It's one of a kind. We all have egos in this game. We all want to put our stamp on things. I think what's really, really unique about their relationship is I think neither one of 'em care about the credit, but both of 'em just want to win at the highest level. Like Nathaniel, is it's less about, "This is my system, this is what we do." It's more about what does Aaron do well, and what is Aaron comfortable with? And then at the same time, Aaron is so open, it feels though, to Nathaniel's suggestions and the little twists and turns and wrinkles that he wants to add and evolve with. But the collaboration component is better than I've ever seen, and both guys are selfless. And because of that, I think we've got a real opportunity at something special.
Q: How is Aaron Rodgers making Jeff Ulbrich better?
A: Oh my goodness, in countless ways. The most obvious if he goes out in practice, if we are off an inch, we're gonna pay for it. He makes you be so detailed in all that you do — pre-snap, post-snap, technique, scheme, all of that. He's gonna elevate every guy on this defense because there's not a second that you can be off your details that you won't get exploited. I think that's probably the biggest impact that he'll have on me. I just can't wait to have more conversations with him regarding what he sees, and why he made certain decisions and how he sees the game. He's the best I've ever been around as far as just the brain of the football player. I've never seen anything like it as far as his ability to really figure you out, and then not only figure you out but then to have the skill set in which to take advantage of what he sees. … It's just a deadly combination.
Q: Do you have to tamp down Super Bowl talk in your meetings, within the building, because of Aaron?
A: I think you do. … The truth is, every year you play for a Super Bowl, and every year that's your approach and that's the goal and that's the conversation. That's the driving force behind all that you do. But as we all know, there's certain years that it's more realistic than others, based upon the personnel that you have, especially at the quarterback position. It's something that I vacillate with and it's something I struggle with at times because there's times that you want to touch on it. 'Cause I think there's nothing wrong with dreaming and really defining your goals. But it's that balancing act of not getting so caught up in the goal of it that you forget about the process in which it takes to get there. It's not something that we speak on every day, all day, but it's something that we have talked about. And there's obviously an immense amount of pressure because of the personnel that we have now to win this thing and go the whole way. I think the group that we have, they're not scared of those expectations at all.
Aaron Rodgers throws a pass during New York Jets OTA in Florham Park.
Noah K. Murray-NY Post
Q: Sum up coach Robert Saleh.
A: His vision of this team is so clear. He knows exactly what he wants, every part of this team, this organization to look like. He knows what he wants meetings to look like, and practice to look like and walk-throughs to look like, he knows exactly the style of play he wants exhibited on Sundays. And I think he's got a very detailed process in how to get there. He's put a lot of time into this game to really understand what he wants it to look like from a team perspective, not just a defensive perspective. And because of that, I think our style's gonna start to come to life this year collectively as a group.
Q: When you played linebacker for the 49ers in the 2000s, you were described as a throwback and a warrior.
A: Survivor … beat the odds … fooled people for a long time. Probably a better description.
Q: What was it about Ronnie Lott that made him your favorite player?
A: Grew up in the Bay area, so there was that. And then his play style was just so distinct, and it showed up every single Sunday in the violence in which he played with, the intimidation. … He set the tone for that entire defense and really that entire team. And then as I became part of the 49ers organization, to hear all the stories about the type of leader he was, the way he held people accountable, the way he started practices over at times … the way he threatened peoples' safety when they'd bring pencils to meetings. … He was absolutely committed to not only himself to being one of the greatest of all time, but he wanted everybody to come along with him and he demanded that. I think he gets way too little credit for the run that the Niners took in the '80s.
Q: What was it like being part of Bill Walsh's last draft class as 49ers GM in 2000?
A: Really cool. I had immense obviously respect for Coach Walsh, what he'd done in the NFL living in the Bay area. And then getting to know him. It was such an interesting relationship that I built with him because from the outside looking in I thought he was this ultra-cerebral guy that was all about the X's and O's, he was all about outscheming people. When I got to know him, he was the exact opposite of that, and that's not saying he wasn't cerebral, that's not saying he wasn't intelligent 'cause he was at the highest level. But he had this grit and this toughness and this honesty and this transparency about himself. … It was just so unique. I didn't know he was a boxer and he was in the military, and all these things where it made a whole lot of sense the more I got to know him as far as the success that they had in San Francisco.
Jeff Ulbrich of the San Francisco 49ers warming up before facing the Dolphins.
Getty Images
Q: What was it like preparing against Michigan quarterback Tom Brady?
A: It was getting ready for Tom Brady as it always was, a pain in the ass. He was a very good player back then with very good pieces around him. When he was taken so late in the [2000] draft, it was so surprising to me that people didn't see that. Not to say that I had any idea of the career he had and the player that he'd be. I thought he was special back then and obviously he proved that and demonstrated that many times over.
Q: How painful for you as Falcons linebackers coach was blowing that 28-3 lead to Brady in Super Bowl LI?
A: Any game that we lose, it's painful. I felt like always keeping that in perspective, it's not loss of life or anything like that. But that game did get me out of whack. That game hurt, not necessarily like the loss of life, but like a serious loss in my life.
Q: How long did it take you to get over that one?
A: I don't know if I'm over it still.
Q: You were on the field for the Trey Junkin botched field goal snap in the 39-38 wild-card playoff comeback win by the 49ers over the Giants in 2002.
A: It was just absolute panic and mayhem. It's the ultimate scramble drill when the holder [Matt Allen] all of a sudden is running around and there's guys running all over the place. … Chike Okeafor, one of our D ends, tackled the guy [Rich Seubert, following an Allen pass attempt] in coverage [the refs later confessed they blew it for not throwing a flag for pass interference]. Could have gone sideways in so many ways.
Q: Do you know how many concussions you suffered in your 10 years as a 49er?
A: I can't even speak on that. Obviously it was the part that retired me. That's why I'm such a champion of changing this game as far as creating a safer environment — whether that's the way that we practice, the way that we tackle, the equipment that the players utilize. It makes my heart happy that the league is taking this so seriously and is doing such an amazing job of trying to reduce concussions, and players safety is way more important than it ever has been.
Q: Who are coaches in sports in other sports you admire?
A: [Heat coach Erik] Spoelstra think is a big one for me. He became fairly good friends with Dan Quinn when I was out at Atlanta, so he was around a little bit. He spent some days with us for some training camps, OTAs, and then when COVID hit, he was actually part of some of our online sessions. The way that he was committed to development was as good as I've ever seen. He had this program in which they created these really defined plans to develop players and that plan was streamlined from the G-League coach to the strength and conditioning coach to the nutritionist to the position coach. … Every single person was on the same page regarding the person's development and what it was gonna take to get him where they wanted to be. I thought that was really unique. And then I really appreciate the fact that within a sport where it's hard to connect to the guys — I don't know if it's the money, I don't know if it's the status, I don't know what it is — but it feels like it's a little bit of whack, especially comparing it to the NFL. I felt like his connection with the players was deeper than most coaches at that level.
Robert Saleh and Jeff Ulbrich look on during the Jets rookie minicamp in Florham Park, NJ.
Bill Kostroun/New York Post
Q: What was that period in your life like when you went to work for a sheet metal factory ?
A: Out of high school, I didn't quite know what I wanted to do. My path wasn't as clear as most. I tried school, I didn't know if school was what I wanted to do, so I went and worked at a sheet metal factory. I'd gotten my welding certification to high school, so I was a certified mig welder, tig welder, arc welder. I ran a bead on slot machine chassis and I loaded trucks, and there was a huge part of that job that I loved. But there was something missing. I wasn't doing my life's work, which really is what made me go back to junior college and restart and get another opportunity.
Q: What is the biggest obstacle you had to overcome?
A: My real obstacles are too personal to share. … I guess my ACL injury in college [at Hawaii]. Actually I played that game against Tom Brady with a torn ACL, MCL and torn meniscus. I had torn my ACL in that BYU game, and before I got surgery to fix it I went and played that game, and the recovery coming back from that after playing on it wasn't fun. Took me a long time. Especially going into my senior year, and that year that I knew I had to play very, very well to make it to the NFL, not really having a full offseason or time to get that completely right and healthy and strong.
Q: Three dinner guests?
A: Bob Marley, Abraham Lincoln, Muhammad Ali.
Q: Favorite movie?
A: "Remember the Titans."
Q: Favorite actor?
A: Ed Norton.
Q: Favorite actress?
A: Kelly Preston.
Q: Favorite singer/entertainer?
A: Chris Stapleton.
Q: Favorite meal?
A: Barbecue; steak.
Q: How would you sum up Jets fans?
A: The best in football.
Q: Because?
A: They know exactly what's on their mind at all times. When we get this thing right, which we will, I can't wait to get it right, not only for our players, the organization, Woody [Johnson, owner], everybody involved, but they deserve the right to have their team be champions. So excited for that.