THE AMERICA ONE NEWS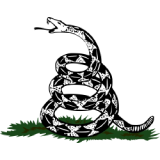 Dec 3, 2023  |  
0
 | Remer,MN
Sponsor: 
WISH-TEXT.COM
 Personalized AI Greeting and Sympathy Cards for the Social Media.
Sponsor: 
WISH-TEXT.COM
 Personalized AI Greeting and Sympathy Cards for the Social Media.
---
---
There's some concern emanating from the Bluegrass state.
Kentucky finished third in the SEC the past two seasons, and hasn't made it out of the first weekend of the NCAA Tournament since 2019.
Not only that, there is apparently deep worry around the program about what comes next under John Calipari's regime.
Matt Jones of Kentucky Sports Radio, arguably the most plugged-in voice on Kentucky hoops, spoke on his show earlier this week about the dysfunction he's been hearing about in recent months.
"But this is a fact: this program in the last few months, has been in complete disarray. Nobody knows what's going to happen next, including the coaches. It has been in disarray and anybody that says otherwise it's just wrong," Jones said, as covered by Kentucky fan site A Sea of Blue.
As UCLA was pursuing Calipari, 64, in 2019, Kentucky gave the coach a "lifetime" contract that runs through 2029, and also pays him as an ambassador when his time as head coach concludes.
Calipari has been the Wildcats' coach since 2009.
John Calipari's Kentucky program is said to be in 'compete disarray' by Matt Jones of Kentucky Sports Radio.
Getty Images
Jones continued to say that there is a disconnect between Calipari and the program's biggest financial boosters.
"Players come and go; that worries me less than the other stuff," Jones said.
"And again, if people don't want to believe this, they don't have to but this is the truth: Calipari has no connection with the main boosters of this program, specifically the main couple and it's killing us. It just is. The people around the program can't talk to him; they don't know what to say to him. And he is completely isolated from everybody."
Nonetheless, Jones said it was a positive sign that Calipari and Kentucky athletics director Mitch Barnhart went together to Washington D.C. to lobby for NIL legislation, because it meant that they were collaborating amid a distant relationship.
"I was happy to see the picture of him and Mitch in Washington. I'm glad that happened. Maybe that's the start of things getting better there," Jones said.
John Calipari of the Kentucky Wildcats embraces Daimion Collins before he enters the game during the second half against the Providence Friars on March 17
Getty Images
"But it is not a secret to anybody that he has not had a relationship with Mitch. He does not have a relationship with the boosters. He does not have a relationship with the media. And a lot of the folks that have worked there in the last year or two have either gone or are about to go.
"The program has been in disarray. I have people — and this has happened three times in the last four days — people who genuinely like and care about Kentucky basketball but also genuinely like and care about Cal say to me, 'Matt, what is going on?' And the tough part is I don't think there's an easy answer to that."