THE AMERICA FIRST NEWS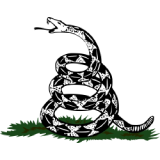 Sep 24, 2023  |  
0
 | Remer,MN
Sponsor: 
WISH-TEXT.COM
 Craft Personalized Messages With Ease! Wish It? Text It!
Sponsor: 
WISH-TEXT.COM
 Craft Personalized Messages With Ease! Wish It? Text It!
---
---

The debate over transgender issues—and in particular, medical interventions for transgender children—continues to rage as one of the greatest battles in our nation's current culture wars.
Now Pres. Biden—in concert with trans-activists—has discovered an unlikely tool with the potential to upend this debate altogether: Religion.
Indeed, the trans movement has vocally emerged as a new religion for the left—with Biden aching to be their priest and pastor.
Along the way, both the president and activists are painting their opponents—which include Florida and its Governor Ron DeSantis—as the enemies of the faith.
Speaking with guest host of The Daily Show, Kal Penn, earlier this week, Biden slammed Florida legislation—which outlaws puberty blockers, hormone treatments, and so-called gender-affirming surgeries for children—as "sinful."
Pres. Biden has been among the loudest critics of politicians opposed to medical interventions for transgender children, according to reports.
AP
Along with Biden, Pete Buttigieg is another member of the current administration to invoke religious language during the political discourse.
REUTERS
"What's going on in Florida is, as my mother would say, 'close to sinful.' It's just terrible what they're doing," said Biden before proceeding to call the legislation "cruel."
Biden has every right to describe Florida's legislation as "terrible" or "cruel." These are political arguments, whether folks agree with them or not. But by using the word "sinful," the president has intentionally crossed over from the political into the religious.
Despite having been denied Communion in recent years because of his pro-abortion stance, Biden presents himself as a devout Catholic. And the word "sinful" clearly holds religious meaning for him.
Although the current administration may support surgeries and hormones for minors, the majority of the nation, say polls, does not agree.
AFP via Getty Images
Which means that according to Biden, Florida's policy is not just wrong, but a sin — an immoral act in the eyes of God. Or, at least, a god.
Of course, this isn't the first time leftie politicians have arrogantly used—if not abused—religion to push their own agenda.
While on the campaign trail a few years back, presidential candidate and now Biden cabinet member, Pete Buttigieg, for example, invoked the Book of Proverbs when he called out "so-called conservative Christian senators" who were opposed to raising the minimum wage when "Scripture says that whoever oppresses the poor taunts their Maker."
The New York Times was the recipient of multiple "open letters" from aggrieved contributors convinced the newspaper is transphobic.
NurPhoto via Getty Images
This is also the same Pete Buttigieg who, in 2019, argued that the Bible could be used to endorse late-term abortions because "there's so many parts of the Bible that associate the beginning of life with breath."
While the religious nature of leftism has reared its ugly head on other occasions—such as the worship of Anthony Fauci as a pseudo-saint, complete with his own line of candles—the transgender debate has kicked this fervor into overdrive.
So much so that earlier this week Drew Barrymore fell to her knees in an act of apparent reverence before Biden-favorite Dylan Mulvaney, the prominent transgender TikTok personality famous for documenting her transition to "girlhood." 
Talk show host Drew Barrymore recently welcomed trans-activist and TikTok star Dylan Mulvaney to her program.
So much so that first lady Jill Biden and Secretary of State Anthony Blinken presented Alba Rueda, a biological man, with an International Women of Courage Award at the White House on March 9.
So much so that hundreds of contributors joined in chorus to condemn The New York Times—hardly a go-to outlet for the average conservative—for its insufficiently woke language on the subject of transgenderism.
And so much so that the all-female Wellesley College—Hillary Clinton's alma mater—is no longer satisfied to accept "anybody who lives and consistently identifies as a woman." Students voted on Wednesday to allow biological women who now identify as men to also be admitted, proving that even Wellesley appears willing to sacrifice the very soul of its being on the altar of the transgender movement.
Wellesley College, which was founded to educate girls, recently saw its students vote to admit trans-men.
Getty Images
There are two reasons why the increasingly anti-religion left has embraced the transgender debate with such religious intensity.
First, it's human nature to crave the presence of a higher power—whether for guidance or meaning, or both. With the erosion of traditional religion—particularly the Judeo-Christian roots of the Western World—leftism has rushed in to fill the void.
Second, and more importantly, religion is the left's cheat code.
Notable Wellesley alumni include Hillary Clinton (r), seen with College Pres. Paula Johnson, who's opposed to admitting trans-men.
Paul Marotta
Back to Florida's ban on puberty blockers, cross-sex hormones, and surgeries for children. If these interventions were to become truly open for debate, the left are well aware that they will lose.
Because Florida's view is the majority position, with 56% of Americans supporting a ban on transgender surgeries or anti-puberty blockers for minors, according to an American Principles Project Foundation survey.
But by imbuing the subject with religious language, Biden hopes to bypass the need for debate altogether. Through the framework of faith, leftism—and specifically transgenderism—becomes a measurement of morality. Those who agree are without sin. Those who disagree are sinful.
The progressive embrace of religion serves the human need for spiritual fulfillment while rendering opposing views ungodly and faithless.
Getty Images/iStockphoto
Making matters worse, the inherent fear of being labeled "sinful" or "immoral" wields significant social power, as evidenced by the Wellesley student being too afraid to speak out in opposition to the admissions vote. Ultimately, the end goal of this false belief is that debate itself is a sign of faithlessness.
Throughout history, religion has been manipulated to achieve control. And the goal of that control is to equate disbelief with non-belief—an infidel-like stance that must ultimately be punished.
Remember, Biden is not simply saying that his opponents are wrong. He's saying that they are ungodly.
This only makes sense if transgenderism is his religion.
Note: You can use @chatbot mention tag to interact with ChatGPT language model in comments. Neither your comment, nor the generated responses will appear in "Comments" or "News & Views" streams.