THE AMERICA ONE NEWS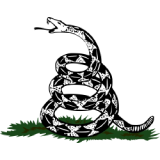 Dec 9, 2023  |  
0
 | Remer,MN
Sponsor: 
WISH-TEXT.COM
 Personalized AI Greeting and Sympathy Cards for the Social Media.
Sponsor: 
WISH-TEXT.COM
 Personalized AI Greeting and Sympathy Cards for the Social Media.
---
---
Thousands of miles from Tennessee, Australians are lining up to do the Nutbush.
The boot-scooting dance, inspired by the 1973 hit "Nutbush City Limits" by Ike and Tina Turner, is a cultural staple down under, but its origins are a bit of a mystery.
The queen of rock and roll, who tragically died this week at 83 of natural causes, penned the track about her southern hometown of Nutbush, Tennessee.
Upon Turner's passing, Australian Prime Minister Anthony Albanese said the 12-time Grammy winner created a "soundtrack to our lives."
Jon Stratton, an adjunct professor at the University of South Australia's School of Creative Industries, traces the dance's beginnings to the New South Wales education department.
Turner's hit inspired the Australian-created dance aptly named the Nutbush.
Michael Ochs Archives
Last year, more than 4,000 dancers participated in the Nutbush at a festival in Birdsville, Australia.
Getty Images
Educators realized dance is an effective way to teach children about the arts and get some exercise, he said.
"In NSW there seemed to be some kind of committee trying to work out what kinds of dances primary school kids in particular should do as part of physical education," he told the Aussie outlet SBS News.
"What seems to have happened is that somebody devised the Nutbush along the lines of the Madison (another, slightly more complex line dance)," he continued.
Its popularity quickly snowballed, captivating classrooms across the country through the '80s and '90s.
"In terms of teaching kids, it's innocuous," Stratton explained, adding that the beat is "really easy" to dance to. "That is to say, it's not a track about love, it's not a track about sex; it's not a track about breakups or anything like that. So it doesn't have that personal quality to it."
At this year's festival in July, organizers are hoping for a larger turnout to pay tribute to the late singer and celebrate the song's 50th anniversary.
Getty Images
"Nutbush City Limits" honors Turner's Tennessee hometown.
Alamy Stock Photo
The simple footwork has become a tradition at Australian parties and weddings, much like "YMCA" or the "Cha-Cha Slide" in the US.
Ironically, Turner's performances of "Nutbush City Limits" never featured the Aussie dance moves.
While Stratton's Nutbush theory has been challenged, there's no question Australians love Turner's tunes.
In fact, her 1989 hit "The Best" helped promote the nation's rugby league.
The legendary hitmaker died this week at 83 due to natural causes.
Disney General Entertainment Content via Getty Images
Meanwhile, the 2018 Birdsville Big Red Bash music festival holds the Guinness World Record for the largest Nutbush dance, drawing over 1,700 participants.
Recent attempts have threatened to topple the title-holder, with over 4,000 dancers appearing in an organized Nutbush dance last year at the same festival.
This July, 5,000 dancers are expected to participate, serving as both a tribute to the late music legend and a celebration of the track's 50th anniversary.
Steve Donovan, the operations manager for the festival, told SBS News he's "hoping for a lot more" than 5,000 people.
"We love our kind of traditions," he added, saying Turner's passing may bolster participation. "And I think it's just become a classic Australian tradition."