THE AMERICA FIRST NEWS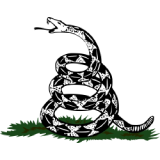 Sep 27, 2023  |  
0
 | Remer,MN
Sponsor: 
WISH-TEXT.COM
 Craft Personalized Messages With Ease! Wish It? Text It!
Sponsor: 
WISH-TEXT.COM
 Craft Personalized Messages With Ease! Wish It? Text It!
---
---
On Tuesday, Oct. 28,1986, more than 2 million baseball fans packed lower Manhattan to celebrate the New York Mets' second-ever World Series win.
The victory — a 4-3 series win over the Boston Red Sox — appeared to be a watershed moment in New York baseball, with the hegemony of the Yankees finally over.
Instead, it was a one-off.
In the years that followed, the Mets went into reverse, joining the Yankees in what seemed to be a race to the bottom in their crosstown rivalry.
In "Road to Nowhere — The Early 1990s Collapse and Rebuild of New York City Baseball" (University of Nebraska Press), author Chris Donnelly explores how the fortunes of the city's teams ebbed and flowed in the decade — and the saga has everything you might expect. 
Owner George Steinbrenner famously had a long-standing policy of banning long hair and most facial hair on players.
Bettmann Archive
From rampant egos, excess and entitlement to heartache and heroism, "Road To Nowhere" reveals New York baseball in every light possible — good, bad and at times very ugly.
The Yankees had long been New York's dominant team, but injuries and an aging roster saw them slump in 1990.
At times, it seemed as though the Yankees' management was more concerned with the trivial rather than team performance. 
Owner George Steinbrenner famously had a long-standing policy on players' appearances, banning long hair and most facial hair, with the exception of neatly-groomed mustaches.
He was also judge, jury and executioner when it came for enforcing it.
When Yankees captain Don Mattingly began sporting a mullet, he was benched when he refused to have it cut.
"Mattingly was a mixture of livid and genuinely flummoxed," writes Donnelly.
"The situation was so ridiculous that, at first, some of Mattingly's teammates thought it was a prank."
Often, Steinbrenner's approach to running his team was more about being top dog in New York than it was putting the Yankees on a sound footing.
When Yankees captain Don Mattingly began sporting a mullet, he was benched when he refused to have it cut. Many felt that Steinbrenner seemed focused on trivial matters like hair — rather than the team's performance.
MLB via Getty Images
"His desperate need to eclipse the Mets, both in terms of record and in the back pages of New York's tabloid papers, seeped into every decision he made," writes Donnelly.
"The result was a vicious cycle of bad trades, bad signings, bad managerial decisions, and incredibly bad personal judgment."
In July 1990, Steinbrenner was given a lifetime ban from baseball for paying an associate to dig up dirt on the team's multiple All-Star batter Dave Winfield when their relationship soured.
It was later reduced to a three-year ban.
But the episode was a typical of a team — and a season — when everything was going wrong. 
George Steinbrenner (seen here enjoying a quiet moment at Yankee Stadium in 1977) would receive a lifetime ban from baseball in 1990 for paying someone to dig up dirt on one of the players. The ban would later be reduced to 3 years.
Bettmann Archive
On Christmas Day 1989, the Yankees had lost their former manager Billy Martin, who was killed in a drink-driving crash. 
Manager Bucky Dent was fired before a game against the Boston Red Sox — the team's nineteenth managerial change in Steinbrenner's 17 years of owning the club — and the Yankees finished with a record of 67-95, leaving them last in the American League East — the first time it had happened in 24 years. 
It was also the most losses they had suffered in a season since 1912, a record that still stands today.
The Mets didn't fare much better.
After their landmark World Series win in 1986, they seemed set for more success — but it wasn't to be. 
Indeed, in the 1990s, the Mets finished with a losing record in six straight seasons, and they only made the playoffs once, in 1999.
As Donnelly writes: "In reality, the team had been slowly coming apart at the seams almost the minute Jesse Orosco threw his glove in the air after getting the final out of the 1986 World Series. 
Looking out at the original Yankee Stadium, known as The House that Ruth Built. It was demolished in 2010.
Getty Images
"The tumult of a season filled with alcohol, drugs, and on-the-field/off-the-field fights had culminated in perhaps the most cathartic celebration a New York franchise had ever seen. 
But the very things that made the Mets so entertaining — so, not the Yankees — would be their undoing." 
Pitcher Dwight Gooden was a case in point. 
The 21-year-old missed the team's championship parade in Manhattan with the club explaining he had overslept.
Not so, writes Donnelly. "Instead, he was at the Long Island home of his drug dealer, getting high and watching the celebration on TV."
The Mets' record on player discipline wasn't great.
Three New York Mets fans celebrate their thrilling 1986 World Series victory.
Getty Images
"Fights between players and coaches. Fights between players and managers. Stonewalling the press. The Mets were now New York's train wreck," writes Donnelly.
Vince Coleman, in particular, was always in trouble.
In September 1992, he was suspended without pay for shoving new manager Jeff Torborg, as he tried to prevent him attacking the home plate umpire.
When Torborg followed Coleman into the locker room, demanding an apology, the player's response did little to calm the situation. "Go f–k yourself!" he told the manager.
Months later, he injured Dwight Gooden when he swung a golf club into his teammate's shoulder, putting him out of action.
Soon after, he was sentenced to 200 hours of community service when he tossed a lit firecracker into a crowd of fans, injuring three people, including two-year-old Amanda Santos, who sustained second-degree burns, cuts under her right eye, and a lacerated right cornea. 
Mets pitcher Dwight Gooden missed the team's championship 1986 World Series parade in Manhattan, explaining he had overslept. This, claims the book's author, was not the case.
Getty Images
Donnelly cites newspaper reports of Coleman's behavior. 
One, in New Orleans' Times-Picayune, describes Coleman as "an obstacle to fun, a breath of foul air on the first day of spring training" while another, in the Seattle Post-Intelligencer, said Coleman should be "convicted in the court of public opinion, of jerkism of the worst kind."
The Yankees also struggled to control their roster. 
Despite six suspensions for drug violations, pitcher Steve Howe was arrested and charged for attempting to buy a gram of cocaine in his home state of Montana, leading to another ban.
When underperforming pitcher Tim Leary was embroiled in a ball-doctoring scandal in 1992, meanwhile, team manager Buck Showalter was prepared to go to extreme lengths to get out of the Yankees, even offering to perform oral sex on the General Manager, Gene Michael, to get him to sign off his exit. 
When Leary was traded to Seattle 18 months later, Michael "showed up in Showalter's office and jokingly pulled his pants down."
After the Mets' 1986 World Series victory, everything seemed to go downhill as major players left or retired.
Getty Images
For Donnelly, the Yankees' resurgence was prompted, first, by the promotion of Michel to vice-president and, second, by the signing of shortstop Derek Jeter in 1992. 
Born in New Jersey but raised in Kalamazoo, MI, Jeter always wanted to be a Yankee and when he signed for $800,000, fresh from high school, his arrival prompted the much-needed reversal in the Yankees' fortunes.
"Derek Jeter. That was a name you could remember," writes Donnelly. "A four-syllable first and last name combo that was perfect for 57,000 fans at Yankee Stadium to chant."
Jeter's rise from prodigious talent to game-changer was rapid.
Within eight years he was not only recognized as one of the game's greats — he won the 1996 American League Rookie of the Year — but had helped the Yankees to four World Series Wins, including one over the Mets in 2000.
Just as the Yankees' chances had been revitalized by the likes of Jeter, Bernie Williams, Paul O'Neill and Andy Pettitte, so the Mets would be dragged out of their torpor.
After winning the World Series in 1986, the team all but disintegrated as key players like Gary Carter, Keith Hernandez and Darryl Strawberry had all left or retired, never to be replaced with anybody of comparable quality.
Team management was always changing, too, with five General Managers in as many years. 
The Mets finally found a semblance of stability when they appointed Bobby Valentine as manager in 1996, "Valentine was funny and outspoken, sometimes to his detriment., writes Donnelly. "Above all, he was smart. Bobby Valentine knew baseball. He knew what could work; if he didn't know if it could work, he was not afraid to try it anyway."
Stability would come, but success didn't.
"The Mets bottomed out in 1993, perhaps their worst season ever, when they not only lost 103 games but officially lost the heart of the city to the Yankees," writes Donnelly.
Thirty years on from the annus horribilis, the Mets have yet to win another World series while the Yankees have eclipsed them in some style, winning another five, including the 2000 triumph over their city rivals.
It's proof that in the world of baseball — especially New York baseball — the more things change, the more they stay the same.
Note: You can use @chatbot mention tag to interact with ChatGPT language model in comments. Neither your comment, nor the generated responses will appear in "Comments" or "News & Views" streams.