THE AMERICA FIRST NEWS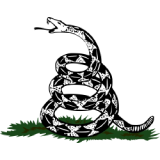 Sep 29, 2023  |  
0
 | Remer,MN
Sponsor: 
WISH-TEXT.COM
 Craft Personalized Messages With Ease! Wish It? Text It!
Sponsor: 
WISH-TEXT.COM
 Craft Personalized Messages With Ease! Wish It? Text It!
---
---
Billy Moon's two kids won't get to spend Father's Day with their hero dad, but two retired firefighters will enjoy the day with their families thanks to life-saving organs donated by their tragic FDNY brother.
Lt. Terrence Jordan, 64, was on his death bed with multiple breathing ailments triggered by the smoke and dust cloud on 9/11, but now has Moon's two strong lungs in his chest. No longer tethered to an oxygen tank, the father of seven and grandpa is back on his motorcycle.
Capt. Patrick Reynolds, 63, a father of two, suffered a genetic disease that was killing him. With Moon's healthy liver inside him, he's kayaking, hiking, enjoying the beach and taking cruises with his wife, Bridget. 
"Every day is really a gift," Reynolds told The Post. "Every day is Father's Day, Fourth of July, and Christmas."
This month will mark the first Father's Day since Moon, 47, suffered a fatal fall during a skyscraper training exercise at Rescue 2 in Brooklyn in December. It will be a day of remembrance for Moon's family — including his children, Brianne, 11, and Colin, 9 — but one of joy and gratitude for the families of the retirees and three other men whose lives were saved by Moon's organs.
On June 7, Moon will be honored at FDNY's Medal Day ceremony. The department will present his widow, Kristina – who's become an advocate for organ donation – with the first "Billy Moon Medal of Life."
FDNY Firefighter Billy Moon with his family, including kids, Colin, 9, and Brianne, 11, and wife, Kristina.
Courtesy of Kristina Moon
"I think it's such a beautiful way to honor Billy's legacy, and for his name to forever be a part of the FDNY," Kristina told The Post.
Moon's horrific training accident occurred on Dec. 12. After "a lot of interventions and procedures," she said, it was clear he would not recover. On Dec. 16, Kristina gave the green light to donate his organs. 
"I knew it was something that was important to him and he was passionate about," she said. 
Billy Moon will be recognized posthumously at the FDNY's Medal Day ceremony next week with the first "Billy Moon Medal of Life."
FDNY
Moon had registered as an organ donor in New York State, marking it on his driver's license, and urged others to do the same.
"It was kind of a no-brainer. He would say, 'You can't take them with you. Why not help other people?'" 
Moon is one of New York's "first-person" organ donors, the 20% who express their wishes to next-of-kin in case of unexpected death. "His family didn't have to make this decision," said Leonard Achan, president and CEO of LiveOnNY, the federally designated non-profit that oversees organ donations in the metro NYC area.
On Dec. 20, Moon's organs were removed and transplanted. Kristina had requested that the two retired Bravest get organs in a "directed donation" after FDNY's chief medical officer Dr. David Prezant brought Jordan's plight to her attention, and Capt. James Spencer alerted her to his colleague Reynold's dire condition. At the time, fellow fire officers were seeking a live liver donor for him.
Billy Moon's helmet inside the Rescue 2 firehouse.
Paul Martinka
"They were perfect matches. It was meant to be for them," Kristina said.
Three others on the national waiting list were selected by an algorithm that ranks candidates based on factors such as severity of sickness, blood type and geographic proximity.
The lucky recipients: A New York man in his 60s got Moon's heart; two Pennsylvania men, one in his 50s and one in his 70s, each received a kidney, LiveOnNY shared.
Kristin, Reynolds and Jordan united for the first-time Friday at Rescue 2.
The FDNY members gave back themselves. On 9/11, Jordan, assigned to the Marine Division, took a crew on a fireboat to the World Trade Center, arriving minutes after the second tower collapsed, he recalled. "It was just a big cloud of smoke and dust. You couldn't see several feet in front of you."
The Long Island funeral for Billy Moon, 47.
Paul Martinka
They found their severely injured boss, Capt. Al Fuentes, crushed under the rubble and got him to an ambulance – he survived. Jordan then dug for survivors and remains on the pile for days and weeks on end. He soon had difficulty breathing and by the end of October was diagnosed with reactive airways dysfunction syndrome (RADS), forcing him to retire after 20 years.
In 2010, he had a stroke, and had to re-learn how to walk. He then went on a diet and exercise regimen to walk in the Tunnel to Towers fundraiser for first-responders and veterans. But as his lung problems worsened, he needed an oxygen hookup 24/7.
Since the double-lung transplant at NYU Langone, he must be monitored, but he can breathe on his own.
"I ride my motorcycle again – 100 miles one way," he said. "I'll be eternally grateful to Billy and his wife Kristina."
Jordan has five adult kids ranging in age from 23 to 40, two stepkids, and nine grandkids. "We'll probably just have a big barbecue," he said of Father's Day.
Patrick Reynolds, left, received Moon's liver. Terrence Jordan, right, received Moon's lungs. Moon's widow, Kristina, center, got to meet the men who live because of her husband's organs.
Paul Martinka
Reynolds also spent many hours at Ground Zero, but suffered a progressive genetic condition, Alpha-1, which caused his liver to malfunction in 2021, resulting in bloating and fatigue. Fortunately, he shared Moon's blood type: O. Without the transplant, performed at Mount Sinai Hospital, "The prognosis was death," he said. Instead, "I live without the burden of illness."
The Moon clan will also gather on Father's Day to honor their "forever hero."
Moon "was an amazing father. He was there for everything," said Kristina, an assistant principal in Long Island. He coached their soccer and hockey teams, walked them to and from school and FaceTimed them from the firehouse to say goodnight.
The kids take after him. Colin, who wants to become a firefighter like his dad, recently donated 14 inches of hair for kids with cancer. Brianne collects Halloween candy for the Ronald McDonald House.
"We decided we're going to have a family barbecue," Kristina said. "I think it's important, when tragedy happens, to celebrate the life of somebody, and that's what we're trying to do. We're celebrating his life and the legacy he created."
Kristina has launched the non-profit William "Billy" Moon Foundation to raise awareness of organ donation. The website is under construction, but donations can be sent via Zelle to: billymoonfoundation@gmail.com or mailed to:1815 Sterling Pl., Brooklyn NY 11233
Note: You can use @chatbot mention tag to interact with ChatGPT language model in comments. Neither your comment, nor the generated responses will appear in "Comments" or "News & Views" streams.