THE AMERICA ONE NEWS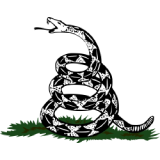 Nov 28, 2023  |  
0
 | Remer,MN
Sponsor: 
WISH-TEXT.COM
 Personalized AI Greeting and Sympathy Cards for the Social Media.
Sponsor: 
WISH-TEXT.COM
 Personalized AI Greeting and Sympathy Cards for the Social Media.
---
---
The Mets had just lost to the Brewers on June 26, bringing maybe the first hint of recognition to the home clubhouse at Citi Field that this season was broken beyond repair. 
On that night, Drew Smith surrendered a go-ahead, two-run homer to Joey Wiemer in the sixth inning, and the Mets were flat offensively in a 2-1 loss that buried them eight games below .500 for the first time in 2023. 
This team, with a record $364 million payroll, wasn't just failing to dominate, but it was now drowning — a fact Justin Verlander verbalized in assessing the situation as he stood before reporters at his locker after that game. 
"I don't think anyone saw this coming," Verlander said. 
In dissecting this season, which became all but past tense for the Mets after six of the club's veteran players were dealt for prospects before the Aug. 1 trade deadline, the common thread is that players and staff were blindsided by the team's precipitous fall. 
Even with the benefit of hindsight and retracing steps, trying to find the roots of the Mets' disappointing season is difficult for veterans such as Brandon Nimmo, Francisco Lindor, Pete Alonso and Adam Ottavino — much of the core of a team that won 101 games last season, but lost in the wild-card round of the playoffs. 
"If I had to point to one area of the season, I would say June, just the fact it was a tough part of the schedule, but if we wanted to make the playoffs, we could come out of that month maybe not with a .650 winning percentage, but above .500," Nimmo said. "And we lost most, if not all of those series, and that part was tough because we needed to come out of June — especially with the way we had played up to that point — with at least a .500 record." 
Francisco Lindor #12 of the New York Mets in action against the Milwaukee Brewers at Citi Field on June 29, 2023.
Getty Images
The Mets went 7-19 for the month of June, and even a six-game winning streak to start July barely created a ripple. But there were earlier warnings that 2023 might not be the Mets' season. 
Ottavino recalled the surprise of getting swept in a three-game series in Detroit in early May as a sign that perhaps something was amiss. At the start of June, the Mets were swept at home by the Blue Jays, negating the elation of sweeping the Phillies in three games from May 30-June 1. 
"We felt we had our mojo back, and then we didn't," Ottavino said. 
The veteran reliever won't say he foresaw a ruinous season, but he recalled his thoughts from last September as the Mets were completing their run to the postseason — even as the Braves overtook them to claim the NL East title. 
"Toward the end of the season I started having that feeling like, 'We're not going to have this group next year,' because there were so many free agents," Ottavino said. "Pretty much at all times we had a good starter on the mound, and Edwin [Diaz] was having a historic year and a lot of things you just can't take for granted, so I remember thinking, 'We have got to take advantage of this now,' and we didn't and you just think, 'We'll get back there,' but nothing is ever guaranteed, so I started worrying about it during the season because I knew what kind of opportunity we had." 
One Met called the whole idea of clubhouse chemistry a "chicken or the egg" proposition. Simply put, does good chemistry create winning? Or does winning create good chemistry? 
By all accounts, this group's chemistry wasn't necessarily flawed, but it failed to match the cohesion that developed last season — particularly between Max Scherzer and Chris Bassitt, who enjoyed sharing information and helping younger pitchers, such as David Peterson and Tylor Megill. Bassitt, however, wasn't re-signed in the offseason, as the club gravitated toward Verlander, Kodai Senga and Jose Quintana. 
Verlander and Scherzer had a strained relationship as Tigers teammates, and a source said even as the pitchers worked toward harmony with the Mets, there was occasional discord. Verlander was a "diva," according to this Met, causing Scherzer to grouse about his fellow three-time Cy Young award winner. Verlander often complained about the Mets' analytics department, which he deemed inferior to the one that served him in Houston. 
Verlander and Scherzer in the dugout while Mets teammates.
Getty Images
Verlander, who was traded back to the Astros on Aug. 1, was largely detached from teammates, according to the Met, and didn't add to the team's identity. On the other hand, Scherzer (who was traded to the Rangers on July 29) and Bassitt last season helped form the fabric of the clubhouse. 
Lindor has his own theory why the Mets' clubhouse chemistry might have seemed better last year. He cited the benches-clearing tension in games against the Nationals and Cardinals in April 2022 as team-bonding exercises. In the latter case, the Mets were incensed after Cardinals first-base coach Stubby Clapp tackled Alonso from behind. 
"It made us closer, but we really haven't had anything like that this season," Lindor said. "I'm not saying we should have some, but that is part of it." 
From Nimmo's perspective, the 2023 group was as cohesive as the team last season. 
Brandon Nimmo
Getty Images
"It didn't feel like the chemistry was a whole lot different," Nimmo said. "Guys were still picking other guys up. Guys were still very positive, and it didn't feel a whole lot different. What felt slightly different was it felt like if something could go wrong this year it went wrong, whereas last year if it could go right, it went right." 
Starling Marte was among the Mets' most important contributors last season, and his struggles this year have underscored a disappointing lineup that ranked 20th in MLB at 4.36 runs per game as play began Friday. Last season, the Mets were fifth in scoring at 4.76 runs per game. 
Jeff McNeil has also endured a significant dropoff from a season in which he won the NL batting title with a .326 average, and rookie Brett Baty provided little production for much of the season as the third baseman and last week was optioned to Triple-A Syracuse. The Mets have also received little from the DH spot, at which Daniel Vogelbach has gotten the majority of at-bats. 
But it's Marte's decline that has been the most mysterious in that the veteran outfielder is such an introvert. Third-base coach Joey Cora serves as a liaison between the player and team brass, but otherwise Marte doesn't reveal much. 
New York Mets right fielder Starling Marte
USA TODAY Sports via Reuters Con
Marte, who owns an anemic .625 OPS, is now on the injured list with a right groin strain. Team brass would like to believe (but aren't sure) that Marte's possible slow recovery from double groin surgery last offseason is mostly to blame for his sluggish output. Marte revealed to the coaching staff that he was nearly in tears at one point retreating to first base on a pickoff attempt because of groin discomfort. 
It may not have helped the Mets that Marte returned to the Dominican Republic after his surgery instead of rehabbing in Florida, where team personnel could have kept better tabs on his progress. 
In 2022, the Mets' offensive production was predicated upon stretching out the lineup and grinding out at-bats. This season, that task became exceedingly more difficult with Marte, the team's No. 2 hitter, a shell of his usual self. 
Cora believes enough in Marte to have wagered other members of the staff that the 34-year-old outfielder will be an All-Star next season. Marte still has two years remaining on a contract, which he signed before last season, that is worth $78 million. 
"We kind of had a perfect storm come along where Marte didn't feel like himself, Jeff didn't feel like himself, there was definitely a month or six weeks where Lindor didn't feel like himself, a month in there where Pete didn't feel like himself," Nimmo said. "Usually that will happen, maybe in smaller spurts throughout a year, but then somebody else is carrying the load while that is going on." 
Lindor, who slumped for all of May and into June, pointed to health — Diaz and Quintana were lost to injuries during spring training — and his own struggles for the Mets' early woes. Diaz, in a best-case scenario, will return from knee surgery in September, and Quintana didn't debut with the Mets until after the All-Star break after rib surgery. 
"You have people getting hurt and you have your No. 3 hitter not performing," Lindor said, referring to himself. "But it's such a long season that it's so early [in April and May] that you can't worry." 
On the pitching side, Verlander was diagnosed with a strained teres major muscle just before Opening Day and missed five weeks. Scherzer got ejected from a game at Dodger Stadium for violating MLB's rules on sticky substances, and when he returned from his 10-game suspension, he battled discomfort in his upper back. Carlos Carrasco spent time on the injured list after he received a cortisone shot for elbow discomfort, and both Peterson and Megill regressed from their performances last season, when they were dependable rotation fill-ins.
The Mets entered Friday with a 4.39 ERA that ranked 19th in MLB. Last season the Mets were seventh with a 3.57 ERA. Pitching coach Jeremy Hefner noticed an alarming trend early in the year that suggested possible danger ahead. 
"We weren't getting first-pitch strikes, we weren't getting two strikes before two balls, and then our [swing-and-miss] numbers were down," Hefner said. "Those are the things that I really pay attention to because they signal to limiting damage — staying ahead, getting strikeouts, limiting balls in play. 
Mets pitching coach Jeremy Hefner speaks with Max Scherzer in the dugout.
Robert Sabo for NY Post
"That didn't get better and it kind of started off that way, so that was kind of the warning shot for me of what we needed to focus on and try to fix. It did get better in July. We did some good things in July." 
But by then it was too late. 
As the final week of July approached, players and staff were unsure where the front office stood heading to the trade deadline. The Mets split two games with the Yankees in The Bronx, and on July 27 they opened a four-game series against the Nationals with a victory that left them at 48-54. After the game, the Mets announced they had traded David Robertson to the Marlins for two 18-year-old prospects. 
Two days later, Scherzer waived his no-trade clause and departed. 
"Even after Max went, I wasn't 100 percent sure that the rest of everything was going to happen," Ottavino said. "You felt that it probably would happen, that there's lots of whispers, but I wasn't 100 percent sure that Verlander was going to go. We played well against Washington [winning three of four], so we went to Kansas City thinking, 'Let's keep the momentum here.' I will say it was an emotional day, the day of the trade deadline when everything happened, and we probably had a bit of a letdown following that, but that is just human nature I guess." 
In the end, Verlander, Scherzer, Robertson, Tommy Pham, Mark Canha and Dominic Leone were traded, restocking the farm system, but realistically ending any slight chance the Mets had at rebounding for a wild-card berth. 
Will the Mets compete for the playoffs next season? Owner Steve Cohen sent a letter to season-ticket holders last week vowing a "formidable" team next year. But Cohen previously had indicated to reporters, during the team's stop in Kansas City after the trade deadline, that the Mets might look to reduce expenditures this winter. Even so, the Mets have an established nucleus returning, albeit one that has underperformed this season. 
Alonso, who can become a free agent after next season, was among the players the Mets dangled at the trade deadline, but their asking price was very high and they never came close to dealing him, according to a source. It's unclear how serious the Mets were about trying to trade the first baseman. 
Pete Alonso
Jason Szenes/New York Post
"As of right now, I'll be here next year," Alonso said. "We have [Lindor], Nimmo, McNeil and Starling, if you look at those five, it's a great talent to build off. [Rookie catcher Francisco] Alvarez has had a great year. … We have got so many guys and so much talent, it's just unfortunate where we are with our record right now." 
Alonso saying "as of right now" he'll be with the Mets in 2024 perhaps suggests uncertainty about his future. But Alonso downplayed the comment. 
"What I mean by that is I don't know if I'm going to be here for longer," Alonso said. "Right now I love being here and it's great. New York is home. … I am just saying as of now I am guaranteed next year and we'll see what happens. Hopefully it's longer."
Ottavino, who plans to exercise the player option in his contract for next season, said the Mets will be contenders in 2024. 
"I find it hard to believe the Cohens aren't going to field a decent roster next year," Ottavino said. "You don't have to be the preseason favorite to be in the hunt."