THE AMERICA FIRST NEWS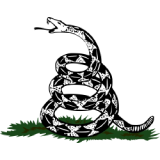 Sep 29, 2023  |  
0
 | Remer,MN
Sponsor: 
WISH-TEXT.COM
 Craft Personalized Messages With Ease! Wish It? Text It!
Sponsor: 
WISH-TEXT.COM
 Craft Personalized Messages With Ease! Wish It? Text It!
---
---
It's high-steaks police work. 
The NYPD will be beefing up enforcement of sidewalk barbecues this summer, getting in the grills of scofflaws who commandeer walkways for urban cookouts, The Post has learned.
"We take the barbecues in an attempt to cut down on the parties and try to eliminate the shootings and fights," said a Brooklyn cop with more than 25 years on the job.
"I know people don't really want to hear it," said the officer, who added that the enforcement is aimed in part at cutting down summer shootings. "They're like 'That's bull—t. We're just having a good time.' But the truth is someone gets stupid and a shooting happens. You knock the barbecues out and it helps eliminate the problem."
Shootings are down citywide so far this year, the most recent crime data from the NYPD show. But they surged 13.4% last July — including 50 shot over Fourth of July weekend — compared with the same month the year before.
The NYPD already has fliers up telling people not to barbecue on sidewalks and is asking people online to smoke out egregious grillers by calling 911.
"No sidewalk BBQ's," a flier posted in Harlem's 28th Precinct near Morningside Park reads. "No public alcohol consumption. No obstruction on the sidewalk with tables, chairs, etc." 
The NYPD already has fliers up telling people not to barbecue on sidewalks.
"The use of a charcoal, electric, or piped natural gas or propane barbecue indoors, or on any commercial property, or on any sidewalk or street, is illegal," it reads.
But some are already ripping the initiative as "racist."
"I couldn't joke about this if I wanted to," Clinton Bowman railed on TikTok. "It's all racism by these gentrifiers that come into these neighborhoods like Inwood, Harlem, Washington Heights, East Flatbush, Flatbush, Bed Stuy, Hunt's Point." 
Pavement barbecues are a tradition, some argued.
"Considering all of the badness that's going on in our neighborhoods nowadays, we're not allowed to have a friendly barbecue? If it keeps our neighbors occupied, us occupied, our children occupied, then let us barbecue," said Fordham Heights, Bronx, resident Makeeba Thompson, 53.
On Jefferson Street and Irving Avenue in Bedford-Stuyvesant, Brooklyn, Thomas Brathwaite, 56, hosts sidewalk barbecues every summer weekend with his friends and family, with as many as 20 attendees.
"I mean, we've been here for 50 years doing barbecues outside here," he said motioning to the sidewalk outside of his home. "This is how we come together. . . . We've been doing this all my life. It's a tradition that doesn't need to be stopped."
But 35-year-old Natasha Stefanovic, who moved to Bed-Stuy last year with her husband, toddler and newborn, said she'd be happy for cops to toss water on the fire.
"We hear loud music in the neighborhood every weekend" from barbecues and street parties, she said. "It is bothersome."
Some argue that pavement barbecues are a neighborhood tradition.
Getty Images
"Are the police really going to help with it?" she asked.
Bronx mom Meris Guerrero, 49, said well done — to New York's Finest.
"The police would have my full support on the enforcement," she said. "You add opportunities for drinking and smoking and violence and there will be problems. Unfortunately that's the world we live in now. It's better for everyone for those opportunities to just not exist." 
An 83-year-old woman who has lived in her apartment for nearly 60 years, who didn't want to give her name, said there were barbecues in front of her building practically every day last summer.
"That would be great if the police would get rid of them because they're annoying," she said. "They play their music until 3 or 4 in the morning. It's annoying and I can't sleep."
Cops have gotten a head start on enforcement but extinguishing little fires can sometimes lead to larger ones, as a video of cops busting up a May 13 Bronx barbecue shows.
Video posted on TikTok shows about a dozen officers dismantling the barbecue and clashing with a group of men and women who were grilling at Featherbed Lane and Macombs Road around 1 a.m., police said.
"Officers responded to numerous 911 and 311 calls for excessively loud music, public alcohol consumption and multiple open flames," an NYPD spokesperson said when asked about the video. "Officers attempted to clear approximately 60-70 people from the location when one individual refused multiple orders to disperse."
Ezequiel Marmolejos, 30, was found in possession of alleged narcotics and arrested, cops said. He was charged with drug possession and disorderly conduct.
Meanwhile, at another barbecue in Coney Island's Kaiser Park, men and woman packed up and left without incident after officers from the 60th Precinct arrived, a video posted on Twitter shows. 
The NYPD didn't respond to questions about stepped-up enforcement.
Barbecues are a heated issue in City Councilman Robert Holden's Queens district, which includes Glendale, Maspeth, Middle Village, Ridgewood, Woodhaven and Woodside.
"They have these huge speakers that they put on top of their cars," he said. "And every other day, especially when it gets warmer, that's our number one issue. They're keeping people up at night, 1, 2, 3 in the morning."
A Brooklyn sidewalk BBQer dished out his own opinion on the matter, defiantly saying ion TikTok this week that nobody's going to throw water on his fire pit.
"I don't know what Eric Adams is talking about we can't barbecue on sidewalks, but this is our backyard . . . F–k you, Eric Adams. Sidewalk barbecues all day Brooklyn!"
Note: You can use @chatbot mention tag to interact with ChatGPT language model in comments. Neither your comment, nor the generated responses will appear in "Comments" or "News & Views" streams.