THE AMERICA FIRST NEWS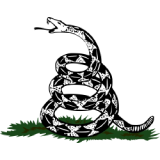 Jun 8, 2023  |  
0
 | Remer,MN
AM1.NEWS
The American Majority
The go-to-site for the news WE read. @am1_news
The go-to-site for the news WE read. : Created and operated in USA. Contact : support@am1.news : @am1_news
AM1.NEWS: The go-to-site for the news WE read : Contact: support@am1.news : Twitter @am1_news: The Internet of Us™ : AM1.NEWS
---
---
Lifetime's Girl In The Closet tells the story of a woman who kidnaps her sister's child, holding her captive for over ten years. The made-for-TV movie unites two of VH1's biggest reality stars, Basketball Wives' Tami Roman and Love & Hip Hop's Remy Ma as the sisters in the story, which is based on real events, but does their reality star power translate to the scripted space?
Opening Shot: A woman in filthy clothes sneaks out of a room in a house. She tiptoes past a sleeping man who guards the room, but he wakes up, springing to action to prevent her from sneaking out. They tussle for a moment and he shoves her down a set of basement stairs, locking the door behind her.
The Gist: Remy Ma plays a loving and devoted mother named Patricia Smith, who is raising her 10-year-old daughter Cameron on her own in Atlanta. Patricia's sister, Mia (Tami Roman) is an unwelcome figure in her life; Mia helped raise Trish, and it's implied that something untoward happened when they were younger, and Mia also spent time in jail for holding a man captive in her closet and beating him to death. These days though, Mia is living it up in a fancy house she shares with her husband Chris (Stevie Baggs, Jr.) and grown daughter (played by Roman's real-lfe daughter, Jazz Anderson), and when she rolls up at Cameron's 10th birthday party, Trish shoos Mia away even though she comes bearing gifts and cash for Cameron and telling Trish how much she's changed.
Soon, Trish suffers an aneurysm, and while she's incapacitated, a very poorly-run Department of Child Services merely glances at Mia's file and puts Cameron in Mia's foster care.
As soon as Cameron is brought to Mia's home, she is locked in a basement where she discovers three other people are being held, a kind woman named Nancy (Danielle LaRoach) who acts as Mia's housekeeper, and a man and woman named Harland (Jason Jamal Ligon) and Joanne (Teisha Speight), who exist to make babies that Mia can then claim as dependents and receive welfare checks for. Seems Mia has been running this racket for a while, by the time Cameron arrives (she's just another check that Mia will be able to collect now that shes in the foster system), Harland and Joanne have several kids, and no one has seen the light of day for years.
How could it be so easy that Mia, a convicted murderer, got custody of Cameron, you may wonder? In a significant plot point, we're shown that the DCS case workers never even did a background check on her. When Trish comes to them wondering where Cameron is (somehow a whole year after Cameron has gone missing), when they check on Mia, she gives them the run-around and later absconds with Cameron and the rest of her captives to Nashville.
Over the course of Cameron's captivity, Mia's depravity only worsens. Mia kidnaps another woman that she goes on a date with, fooling the woman into thinking she's interested in her, before shoving her in the basement where the woman, in need of her prescription medication, eventually dies. Several of Joanne's newborn babies die at birth, and the babies that do survive are viciously yelled at when they cry. And all of the women in the basement are forced into prostitution that only Mia benefits from. Years tick by, and you have to wonder not when but how it all ends, because when someone is this evil, the only satisfying way for this story to end is to see them fall, and fall hard. Eventually, after Mia moves everyone back to Atlanta, they're found out and sent to jail.
What Shows Will It Remind You Of? I was wondering why this movie was called Girl In The Closet, since everyone in the film is trapped in a basement the whole time. Well, probably because in 2021, Lifetime released the film Girl In The Basement, which is the fictionalized version of a very similar story, the Josef Fritzl case, about the Austrian father who kept his daughter hidden in a basement for 24 years while he raped and tortured her.
Our Take: Girl in the Closet depicts some horrific events. Though Mia explains that she does what she does because she was abused as a child and had to learn to fend for herself in order to help raise her siblings, that doesn't justify why she is verbally, physically and sexually abusive to her niece and the others. Since this is a Lifetime joint, much of the physical and sexual abuse is implied rather than graphically shown, but there are still enough disturbing moments, especially regarding babies, children, and childbirth, that make it hard for me to recommend the film. Though there's a through-line about how Cameron's faith keeps her optimistic that she will one day be reunited with her mother, this is a story whose entertainment value comes from the increasingly horrible things Mia does to Cameron.
Sex and Skin: While it's never shown, it's implied that several of Aunt Mia's kidnapped victims are forced to have sex in order to procreate so she can receive welfare checks to support the new babies, and Mia pimps out her female captives.
Parting Shot: After Mia speaks to a parole board begging for early release, she is seen being led back into prison, parole denied. As the film ends, a message onscreen states that "The perpetrators in the case that inspired this story were given lengthy prison sentences."
Sleeper Star: When she starred in shows like Basketball Wives and The Real World: Homecoming, Tami Roman proved that she could toggle between wickedly funny and just plain wicked at a moment's notice. That ability to play up campy cruelty serves her well in the role of Aunt Mia. Almost too well; though she's supposed to be a sadistic, heartless captor, she delivers lines like "What the hell is wrong with you, delivering all these dead babies?" to Joanne, whose baby is stillborn, with a cruelty that's realistic and often hard to stomach.
Most Pilot-y Line: "Aunt Mia is family. She would never hurt me," says Cameron, who will eventually go on to be imprisoned for ten years by Aunt Mia.
Our Call: SKIP IT. Girl In The Closet is a story about good triumphing over evil in the end. Cameron was raised by a good Christian woman, Patricia, and both women's faith keeps them connected and hopeful throughout this ordeal. But that's about 2% of the film. The other 98% of this story is watching a woman with no humanity abuse people for her pleasure in vile and sadistic ways.
Liz Kocan is a pop culture writer living in Massachusetts. Her biggest claim to fame is the time she won on the game show Chain Reaction.
Note: You can use @chatbot mention tag to interact with ChatGPT language model in comments. Neither your comment, nor the generated responses will appear in "Comments" or "News & Views" streams.