THE AMERICA FIRST NEWS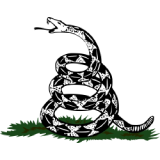 Oct 3, 2023  |  
0
 | Remer,MN
Sponsor: 
WISH-TEXT.COM
 Craft Personalized Messages With Ease! Wish It? Text It!
Sponsor: 
WISH-TEXT.COM
 Craft Personalized Messages With Ease! Wish It? Text It!
---
---
The generation coming up in the post-pandemic world is questioning the value of a four-year degree.
According to a new report from the National Student Clearinghouse Research Center, college enrollment is still far below pre-pandemic levels.
In fact, there are more than 1 million fewer college students today than there were in 2019.
As total student debt nears $2 trillion and many major employers drop degree requirements, a mere 41% of high school students say they think they need a four-year degree to get a good job.
One study, by NerdWallet, suggests this year's high-school graduates are likely to borrow an average of $37,300 to get through college.
The Post spoke to four Gen Zers who decided to forego the traditional college route and pave their own way.
Carr has four years of her nail business under her belt, having rejected college despite being an AP honors student.
Fernando Decillis for NY Post
Farrah Carr never went to college.
And yet, by age 18, she bought herself a car.
At 19, she moved out on her own.
And now, at just 22, Carr is raking in a 6-figure salary as a self-made entrepreneur running her own one-woman nail salon.
That entrepreneurial spirit, she says, doesn't require a degree.
"I just want to work for myself," the Atlanta resident told The Post. "My ultimate goal is to not have a salary that someone else can put a cap on."
But, as an AP honors student, Carr said "it was just an expectation" for her to go to college — and that her high school failed to teach her that there were alternative routes to success.
"People looked at me like I was crazy," says Carr of her decision not to go to college after being an honors student.
Fernando Decillis for NY Post
"It was just like, 'Y'all are getting ready to go to your four-year. It's either you're gonna do that, or you're gonna end up broke or dead or in jail,'" she recalled.
She was planning to go into tech or engineering but changed her mind at the last minute in senior year when she realized she could make it on her own as an entrepreneur.
"Of course, being an honors student, people looked at me like I was crazy," she said. "But that didn't affect me in any way."
Drawing on her love for doing her own nails since childhood, Carr began doing nails out of her friend's basement.
Pretty soon, thanks to word of mouth endorsements and self-promotion on TikTok and Instagram, her business exploded.
"It literally just started to take off. I didn't plan for it to take off like that. But I just kept working," she said.
She expanded into a rented suite where she now operates her salon, Farrah Nailed It. The secret to her success: her personality.
"There are a lot of people that do nails way better than me," she said. "I think that my success has to do with my energy and how I make people feel at their appointment, really."
With a solid list of 80-plus regular customers, she's met her goal of a 6-figure salary: "I knew that it wasn't going to be that hard, you know, $100,000 is only $274 a day."
Carr says her personality is what keeps customers coming back for their manicures.
Fernando Decillis for NY Post
But Carr still isn't satisfied.
"Sometimes I do give myself a pat on the back, but I know that I'm just getting started," she said. "My end goal is financial freedom. I want to stop working for money and have my money work for me."
Carr says she got that entrepreneurial spark from her father, Desmond, who owned a shoe store but passed away right before her 18th birthday.
Although he's not here to see her successes, she knows he'd be proud.
"My dad wanted me to go to college to have something guaranteed and stable," she said. "But, more than anything, he wanted me to have my own business."
Carr says she inherited her start-up spirit from her father, Desmond Carr, a shoe store owner who passed away when she was 17.
Courtesy of Farrah Carr
According to Carr, making it big is easier today than ever before — even without a degree.
"People are realizing that college is not the only way now," she said. "Maybe in the past before the internet, it was harder to start or promote your own business. But today you can make money sitting down. You don't even have to get up at this point."
Dean Harper always knew he wanted to work with his hands.
But, at his private Christian high school, he says the trade school route wasn't celebrated.
Dean Harper says the stigma around choosing trade school over college is slowly lifting.
Laura Hope for NY Post
"They were really pushing college," the Lexington, South Carolina, native, said. "In high school, they started saying you need to be doing college visits and SAT and ACT prep."
But when Harper, 22, started working for a local heating and air company during his summer breaks in high school, he realized there was a massive demand for young men going into the trades.
"That's when I really started opening my eyes to the fact that you don't really need school to do this job right here," he said. "I see a lot of older men running companies as one-man shows. It's just them, and when they die this establishment is gonna be no more."
Harper had a job straight out of trade school at a local HVAC company.
Laura Hope for NY Post
So, when college application season came around, Harper opted to go to trade school for heat and air.
In the summer of 2020, he graduated with a mere $2,000 tuition bill — and a guaranteed job.
"Coming out of college with a four-year degree, you got $100,000 in debt and you might not have a job if you went and got a degree that there's just no market for," he said. "But I came out of trade school with basically a job in hand."
He was immediately hired by a HVAC specialist who runs his own company as an extra set of hands.
Harper also runs his own handyman business, Dean and Done, which he says is "going pretty strong."
He hopes one day he'll build up enough savings to invest in real estate and be a property manager.
"We'll always need people to fix the AC when it's hot out," says Harper, who also has a side-hustle as a handyman.
Laura Hope for NY Post
As for his decision to forego college, Harper has zero regrets — even as his former classmates graduate this year.
"The trade knowledge I've gained over four years at such a young age at 22, I don't think I could take that back," he said. "I know a lot of people in their 30s, 40s, even 50s who are just now getting into a trade, and they really wish they did earlier."
As the trades market begs for more young blood, he says the stigma around choosing trade school over college is lifting.
"I think there's a conversation opening up to, 'Hey, we need more trades people. Trades are ok,'" he said. "I mean, we'll always need people to fix the AC when it's hot out."
Dustin Vuong, 20, is the son of Vietnamese immigrants.
College, he says, was their unwavering expectation.
"Growing up in an immigrant family, education was always highly valued, and we were always pushed to work hard and get straight A's," Vuong, who had a 4.0 GPA in school, told The Post. "In their generation, a degree was everything."
After starting his YouTube channel at age 12, today Dustin Vuong has managed to make a career out of social media.
Margot Judge for NY Post
Growing up, he worked in his family's Sacramento, California, vegan Vietnamese restaurant.
But when his YouTube channel began to take off in high school, he pulled back from the family business.
"YouTube just took a lot of time, and they didn't understand why I couldn't work at their restaurant as much and why I had to do so much work on my social media," he said.
But Vuong's toil paid off.
By the time he graduated from high school in 2020, he had around 300,000 subscribers on YouTube, where he posts videos discussing fashion, love, mental health, and the challenges of modern life. 
Vuong feared dropping out would disappoint his family, who always pushed him to achieve in school and go to college.
Courtesy of , Dustin Vuong
But Vuong still felt like he had to go to college, even though he was already succeeding in the career he loved.
"Back in high school there was definitely a negative connotation towards gap years and different tracks," he said. "I didn't really want to go to college, but I knew that I quote unquote 'had' to go to college. I knew that my parents and my entire family, like everyone, always said, 'Go to college, it's the norm.'"
So he decided to enroll in his local community college during the pandemic because he didn't want to pay full tuition at a major university just to do Zoom classes. 
But Vuong says the online school experience "disillusioned" him: "It was very lackluster, very boring. All the classes were online. It felt like I wasn't even in school."
While in community college, Vuong realized that his social media presence could become a full-time career.
Margot Judge for NY Post
Within a matter of months, he knew he wasn't going back.
"I was like, what am I doing right now?" Vuong recalled. "My creative passions were thriving at that point. I realized [my social media] is an opportunity that I can take right now."
He didn't tell his parents about the decision to drop out until the enrollment period for his second semester had passed.
And, much to his surprise, his family came around to support him.
"I thought they would get really angry at me. They were a little shocked, but they weren't freaking out or anything," he said. "They were surprisingly, very, very okay with it, I think because I had a job already."
Now that he's freed up to lean all the way into his social media presence, it's paid dividends.
Today Vuong has 466,000 YouTube subscribers and 470,000 TikTok followers.
Vuong's YouTube channel has put him on a path to success, he tells The Post.
Dustin Vuong/YouTube
"Dropping out just relieved me from the stresses of school and gave me the opportunity to focus on what I love," he said.
Vuong says being an influencer truly is a full time job.
Just one YouTube video alone, which he posts weekly, can take up to 25 hours to edit.
Since dropping out, he's landed major sponsors like McDonalds, Uniqulo, and BetterHelp — deals that helped him finance his move to Los Angeles in 2021 to pursue his dream in Hollywood.
Today, Vuong is living in Los Angeles where he feels at home with fellow creatives.
Margot Judge for NY Post
As Vuong's family comes around to his dropout decision, he understands it took a while because the prospect of a full time social media career is still so novel.
"Now there are so many different jobs that we didn't even know existed, especially in creative arts and the entertainment industry," Vuong said. "I think there are just so many opportunities now that weren't available back in their day."
At just 22, Shekinah Griffith already has a four-year career at a Fortune 500 company under her belt — thanks to IBM's partnership with a specialized New York City high school.
The Brooklyn native first heard of P-Tech — short for Pathways in Technology Early College High School — when then President Obama visited the school in 2013.
"I was like, 'Wow, I wonder why Barack Obama is in Brooklyn, New York, out of all the places he could be,'" she told The Post.
Thanks to an apprenticeship program, Shekinah Griffith landed a gig at IBM at just 19.
CASEY STEFFENS/The New York Times/Redux
His visit inspired her to attend P-Tech, where she learned she could take college-level courses while completing high school. 
While there, Griffith discovered a love for technology during a course introducing cybersecurity.
"It wasn't very traditional," she said of the P-Tech experience.
In five years, she was able to graduate with a high school diploma and an associate's degree.
And, although Griffith originally planned to get a four-year degree after graduation, she realized it wasn't necessary, thanks to an apprenticeship program IBM developed in collaboration with her high school.
Griffith was able to get a high school degree and associate's degree in five years at P-Tech.
Courtesy of Shekinah Griffith
"The opportunity presented itself to apply straight to IBM, and I did," she recalled.
But, in a family of all college-grads, Griffith got some pushback. "My parents were very, very traditional, and getting a four-year degree was definitely something that I was supposed to be doing," she said. "I had to really sell this to my parents."
The apprenticeship program set her up with a program manager to help her transition into the corporate world as a fresh high school grad.
By age 19, she landed a full-time gig as a cyber security technical sales specialist.
Griffith currently lives in Jackson, New Jersey, and spends her days selling IBM security to customers — and pulls in 6 figures while she's at it.
Griffith first heard about P-Tech, the school which put her on a path to success, because she saw President Obama visiting it in 2013. Going there got her an IBM apprenticeship.
The White House
She says she has "no regrets" for taking an unconventional path into corporate America.
"I've learned more here than I could have possibly ever learned at college," Griffith said. "I've had a taste of the associate's degree, so I know what I left versus what I have now."
One day, she aspires to ascend to a managerial position.
In the meantime, she hopes more schools and corporations will follow in P-Tech and IBM's footsteps.
"I 100% feel like it's a necessity, especially for underserved communities," she said. "Not a lot of students are interested in going to college anymore nowadays, so embedding technology early on in these communities is really important so kids don't shy away from the corporate world."
Note: You can use @chatbot mention tag to interact with ChatGPT language model in comments. Neither your comment, nor the generated responses will appear in "Comments" or "News & Views" streams.