THE AMERICA ONE NEWS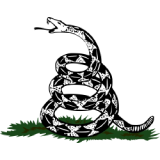 Dec 2, 2023  |  
0
 | Remer,MN
Sponsor: 
WISH-TEXT.COM
 Personalized AI Greeting and Sympathy Cards for the Social Media.
Sponsor: 
WISH-TEXT.COM
 Personalized AI Greeting and Sympathy Cards for the Social Media.
---
---
Lily-Rose Depp has the best agent in Hollywood and the world at her feet.
But her starring role in HBO's "The Idol" — featuring scenes that have been described as "comically bad" and "torture porn" — has got industry insiders hoping it won't derail her career.
The 24-year-old "nepo baby" of Johnny Depp and Vanessa Paradis, plays Jocelyn, a Britney Spears-style superstar fresh off a breakdown who gets caught up in the clutches of Tedros, a modern-day cult leader played by The Weeknd (né Abel Tesfaye), who is also the show's creator.
There's nudity, masturbation and S&M in the first episode alone — and scenes that are truly reminiscent of the kitschy 1995 movie "Showgirls."
One stunned guest at the premiere in Cannes last month told Page Six: "The second episode [airing Sunday] is almost worse. There's this uncomfortable scene where he orders her to do certain things and then a very graphic sex act. It's all very porny … most people in the audience were shocked."
"Lily-Rose is European, she's a lot more free than most Americans," a Depp source said of the 24-year-old.
WireImage
The young starlet's social media was flooded with nearly 3,000 comments after the first episode, like, "This will either make or break Lily's career" and "Was really excited to see you for the first time. I was disappointed to see your nipples in the first 3-5 minutes. It was difficult to watch. Not because of you, because of the storyline & the dialogue. It's crude & abrasive, exploitative, & without value."
The show, streaming on HBO's new Max, is helmed by Sam Levinson, the man behind the network's "Euphoria" — another show known for its outrageous depiction of sex and drugs among teens.
"You gotta know what you're stepping into when you join a Sam Levinson show," said one well-placed Hollywood insider.
Johnny said on the witness stand that Lily-Rose and his now ex-wife Amber Heard (right) were "not on particularly great terms."
David X Prutting/BFA/Shutterstock
However, another industry source said there is the risk that Lily-Rose — who's repped by renowned CAA agent Hylda Queally, who counts Cate Blanchett and Jennifer Lopez among her clients — could get typecast in this kind of overtly sexualized role.
"Lily has to be protected, that is the most important thing," said the source, "aside from the fact whether 'The Idol' is good or merely torture porn."
And one Hollywood production source said: "She's still so young and impressionable … she says she feels empowered, but she has two men in charge [The Weeknd and Levinson] telling her what to do."
The Weeknd, né Abel Tesfaye, stars with Lily-Rose in "The Idol" and co-created the show.
AFP via Getty Images
A source close to Johnny Depp told Page Six: "Of course, Johnny is super proud of his daughter in her career," adding: "He's extremely protective of both his kids."
As for the nepo-baby accusations, Lily-Rose told Elle: "Maybe you get your foot in the door, but you still just have your foot in the door. There's a lot of work that comes after that."
Johnny and Paradis also share son Jack, 21, whom sources say is a talented musician and more "low key" than his sister, and living quietly in LA.
The extremely graphic "The Idol" has drawn criticism from some fans who feel the show goes too far.
Eddy Chen/HBO
For Lily-Rose — who quit Hollywood's posh Oakwood School at 16 without getting her high diploma — none of the sensational headlines seem to trouble her.
It was reported back in April 2022 that director Amy Seimetz had left the show after several of the six episodes had already been completed, followed by a Rolling Stone report about alleged turmoil behind the scenes — including claims that The Weeknd and Levinson threw out scripts because they were too feminist. Seimetz has declined to comment.
Asked about the accusations against Levinson, Lily-Rose said at Cannes: "Of course it's always a little sad and disheartening to see mean, false things said about somebody that you really care about … and it was not reflective at all of my experience shooting the show."
"It's all very porny … most people in the audience were shocked," a source said of watching "The Idol" at its Cannes premiere.
HBO
Timothée Chalamet dated Lily-Rose from 2018 to 2020.
Cobra Team / BACKGRID
In a somewhat bizarre moment, Lily-Rose parroted her character — who banishes an intimacy coordinator at a photo shoot — when she told the New York Times that, although she "totally loves and respects" intimacy coordinators, "You literally can't make a decision about your own body."
As the source close to Depp said: "Lily-Rose is European, she's a lot more free than most Americans."
Indeed, the young star made a case for Jocelyn's near-constant nudity, saying: "The occasional bareness of the character physically mirrors the bareness that we get to see emotionally … I've never felt more involved in those kinds of conversations."
The two co-starred in the 2019 movie "The King."
Corbis via Getty Images
In 2015, Lily-Rose made it clear she is sexually fluid she joined the Self Evident Project, which celebrates people who are "anywhere on the LGBTQI spectrum."
Her father said of that, "I already knew because she tells me everything — she's not afraid to say anything to me. We're super-tight and I'm very proud of our relationship."
Now, after a high-profile two-year romance with fellow French-American actor Timothée Chalamet that ended in 2020, a relationship with rapper Yassine Stein from November 2021 until September 2022, and a fling with "Elvis" actor Austin Butler, Lily Rose is dating New Jersey rapper 070 Shake, whose real name is Danielle Balbuena.
Lily-Rose has lately been seen making out with rapper 070 Shake, even posting kissing photos with her "crush" on social media.
Tony/X17online.com
The couple were photographed sharing a passionate kiss outside LAX airport as Depp returned home from Cannes.
In early May, Depp seemingly confirmed their relationship as she posted a photo of the two kissing on her Instagram Story with the caption, "4 MONTHS W MY CRUSH."
On June 3, Lily was seen throwing her arms around her girlfriend after the rapper performed at the We Love Green festival in Paris.
As a young girl, Lily-Rose fell extremely ill with an E. coli infection and reportedly almost died.
Corbis via Getty Images
But making headlines, it's in Lily-Rose's blood.
Born in France, she grew up between her singer-actress mom's home country and LA.
When she was 7, in 2007, Lily-Rose nearly died after contracting an E. coli infection that caused kidney failure.
Johnny and Paradis kept a constant vigil at their daughter's bedside during her nine-day hospitalization at Great Ormond Street children's hospital in London.
"I lived in the hospital for three weeks with my girl and my kid, not knowing if she was going to make it or not," Johnny said.
Lily-Rose and brother Jack grew up in France before moving to America after Johnny split from their mother, Vanessa Paradis.
WireImage
Johnny and Paradis split in 2012 after 14 years together. Following the break-up, Lily Rose and her brother — who are both fluent in French — spent most of their time Stateside.
She told The Face in 2019 that the American school system "puts a lot of pressure on kids." She also pointed out that, since both her parents left school at 15, there was nothing they could do to dissuade her from dropping out.
"My parents weren't very strict," she admitted. "They've always trusted me to be independent and make my own decisions. There wasn't really anything to rebel against."
Lily-Rose has said that, growing up with her famously libertine parents, "there wasn't really anything to rebel against."
UK Press via Getty Images
Paradis, now 50, found fame with her hit single "Joe Le Taxi" in 1987 and has gone on to win two Césars — French Oscars — for her acting, while Johnny became a heartthrob on TV's "21 Jump Street" before starring in movies including "Edward Scissorhands" and "What's Eating Gilbert Grape."
Lily-Rose made her modeling debut as a teen, as the face of Chanel. Paradis herself became the face of the legendary fashion house at age 19.
As the late Chanel designer Karl Lagerfeld told British Vogue in 2016, "[Lily-Rose] used to come to the Chanel studio with her mother. She was a very sweet child, but who would have thought she would have such a strong and defined personality this early on?
Lily-Rose, seen here with as a baby with mom Vanessa Paradis, is still close to both parents.
Lily Rose Depp/ Instagram
"Lily-Rose is a young girl from a new generation with all the qualities of a star."
She remains close to both her parents. Paradis wed Samuel Benchetrit in 2018, while Lily-Rose supported her dad through his court battles with his ex-wife Amber Heard, who accused him of domestic violence.
Lily-Rose refused to attend their 2015 wedding on her dad's private island in the Bahamas, as Johnny admitted in court: "She and Ms. Heard were not on particularly great terms, for several reasons."
The actress is also said to be close to her brother Jack, and the two are seen here as young kids.
Lily Rose Depp/ Instagram
In 2016, when allegations of abuse first surfaced against Johnny, Lily-Rose uploaded a now-deleted childhood photo with the caption: "My dad is the sweetest most loving person I know. He's been nothing but a wonderful father to my little brother and me, and everyone who knows him would say the same."
Asked why she did not speak out further, Lily-Rose — who did not attend either of her father and Heard's court cases — told Elle magazine: "When it's something that's so private and so personal that all of a sudden becomes not so personal … I feel really entitled to my secret garden of thoughts."
The Depp source added: "I totally get it — she's a rising star and she's focusing on her career, and she doesn't want to get caught up in this."
As for the future, it's not yet known whether "The Idol" — which drew 913,000 viewers across HBO (for the premiere and three replays) and Max on Sunday — will return for a second season.
But the Hollywood insider said: "Believe me, with her pedigree and belief from her agent, no one should worry about Lily."