THE AMERICA ONE NEWS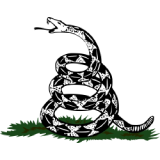 Dec 11, 2023  |  
0
 | Remer,MN
Sponsor: 
WISH-TEXT.COM
 Personalized AI Greeting and Sympathy Cards for the Social Media.
Sponsor: 
WISH-TEXT.COM
 Personalized AI Greeting and Sympathy Cards for the Social Media.
---
---
Former Secretary of State Henry Kissinger turned 100 years old Saturday and is showing no sign of slowing down any time soon.
Kissinger will celebrate his centenary this week with visits to New York, London and his hometown of Fürth, Germany, his son, David wrote Thursday in the Washington Post.
The younger Kissinger said his father, who won the Nobel Peace Prize in 1973, "might have an air of inevitability for anyone familiar with his force of character and love of historical symbolism. Not only has he outlived most of his peers, eminent detractors and students, but he has also remained indefatigably active throughout his 90s."
"My father's longevity is especially miraculous when one considers the health regimen he has followed throughout his adult life, which includes a diet heavy on bratwurst and Wiener schnitzel, a career of relentlessly stressful decision-making, and a love of sports purely as a spectator, never a participant," he added.
In recent years, the elder Kissinger — the only surviving member of Nixon's cabinet — has continued to influence Washington's power brokers.
Henry Kissinger helped navigate the United States through the Vietnam War, Richard Nixon's presidency and other tumultuous times in the 1960s and 1970s.
AFP via Getty Images
The elder statesman has provided advice to Republican and Democratic presidents, including the White House during the Trump administration, while still maintaining an international consulting business. A Jewish refugee who fled Nazi Germany with his family in 1938, Kissinger hasn't lost his thick German accent.
As recently as this month, Kissinger said the war in Ukraine is reaching a turning point with China entering negotiations and called for peace through negotiation to end the conflict. He told CBS News he expects negotiations to come to a head "by the end of the year."
Henry Kissinger has provided advice to many former Republican and Democratic presidents, including Donald Trump.
AFP via Getty Images
Former South Africa President Nelson Mandela greets former US Secretary of State Henry Kissinger upon his arrival for their meeting in Johannesburg on April 13, 1994.
AFP via Getty Images
However, Kissinger is still best known for his key role in American foreign affairs during 1960s and 1970s — including negotiations to help smooth relations with China and eventual attempts to pull the U.S. out of Vietnam — but not before he became inextricably linked to many of the conflict's most disputed actions.
Kissinger, along with Nixon, bore much of the criticism from American allies when North Vietnamese communist forces seized Saigon in 1975 as remaining U.S. personnel fled what is now known as Ho Chi Minh City.
He was also accused of orchestrating the expansion of the conflict into Laos and Cambodia, enabling the rise of the genocidal Khmer Rouge regime that killed an estimated 2 million Cambodians.
Kissinger remained one of Nixon's most trusted advisers through the 37th president's administration from 1969 to 1974, when the Watergate scandal forced Nixon out of office.
President Gerald Ford awarded Kissinger, his National Security Adviser, the Presidential Medal of Freedom in 1977, saying he "wielded America's great power with wisdom and compassion in the service of peace."
With Post Wires