THE AMERICA ONE NEWS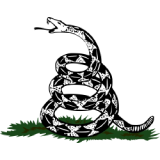 Dec 9, 2023  |  
0
 | Remer,MN
Sponsor: 
WISH-TEXT.COM
 Personalized AI Greeting and Sympathy Cards for the Social Media.
Sponsor: 
WISH-TEXT.COM
 Personalized AI Greeting and Sympathy Cards for the Social Media.
---
---
Shelbi Evans was just trying to enjoy a music festival when she was body-shamed by two "revolting" men.
The young Australian was wearing earth-toned pants and a mesh black and orange top to the Splendour in the Grass festival when the bullies began ridiculing both her body and her outfit.
But instead of letting the men kill her vibe, the defiant festival-goer took to Facebook to post photos of her physique and her fit.
"To those that say fatphobia isn't real," she wrote. "I've just had two revolting males dry wretch at me for wearing what I am wearing tonight."
She claimed that she experienced "fatphobia" as the men honed in on her body type rather than her "smile or hair."
"Instead of seeing my smile or hair or anything else, they noticed my weight and decided to turn my smile to a frown," she continued.
But she turned her nose up at the critics, vowing to not let them "dull [her] shine."
"Fat people exist! Get over it!" she exclaimed. "I am not here to make anyone comfortable but myself."
"Fat people exist! Get over it!" Evans bluntly declared.
Facebook/Shelbi Evans
Evans arrived at the festival in an orange-hued look, but was bullied by two "revolting" men.
Facebook/Shelbi Evans
The Aussie advised anyone with ill opinions to keep them quiet.
"Next time you see a fat person, shut your mouth and keep any opinion you have to themselves," she declared.
"I have fought for years for the confidence I have today," Evans added. "These individuals tonight have only made me more confident so f–k yas."
Her clapback elicited a chorus of applause in the comments, as users championed the music lover for her confidence while agreeing "f–k the haters."
"You are f–king beautiful with such an amazing kind soul," complimented one person. "Please don't ever change the person you are! Love you for you."
"You looked hot," another commented. "Don't know what the f–k they were on about."
"Their reaction is their insecurities," reassured another.
Splendour in The Grass takes place near Bryon Bay in Australia. The three-day event attracts artists and music lovers from around the world.
Getty Images
She later told news.com.au that she left the festival early after the incident, disappointed to have missed Lizzo's set, which she was looking forward to at the time.
A few internet trolls subsequently accused Evans of promoting obesity, but she denied thataccusations, saying she is simply inspiring others to "be comfortable in the body they have been given.
"I don't understand why others feel the need to bring someone down who is just trying to have a good time," she confidently declared.